I decided to change up my dining room tablescape this week. You last saw it on the Yellow And Blue Spring Decor post HERE.

And with a little tweaking it is now a Easter tablescape.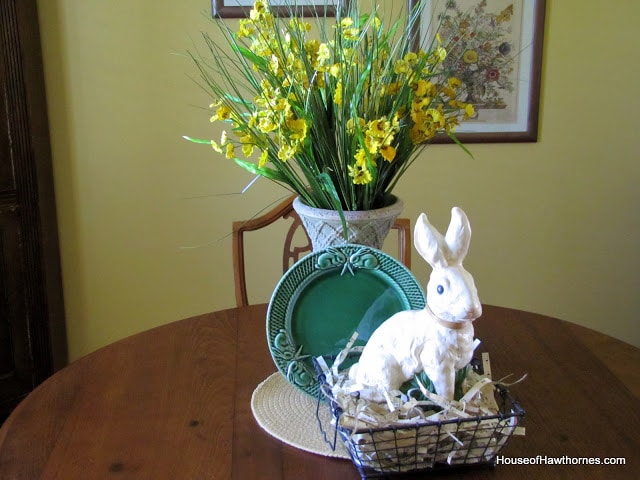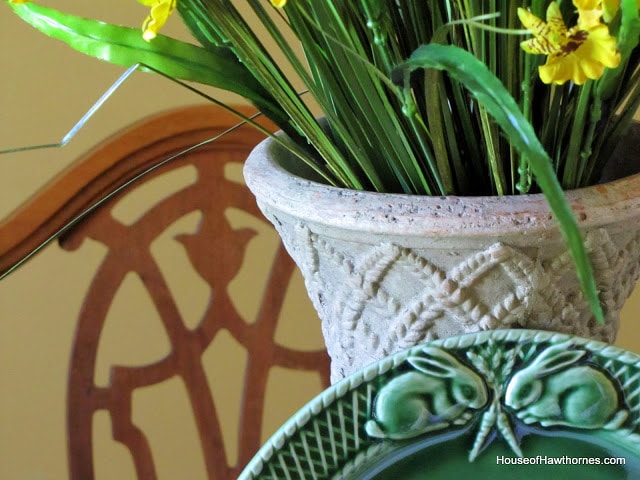 A Bordallo Pinheiro bunny plate that I bought at Home Goods last year mirrors the pattern on the old Hobby Lobby vase.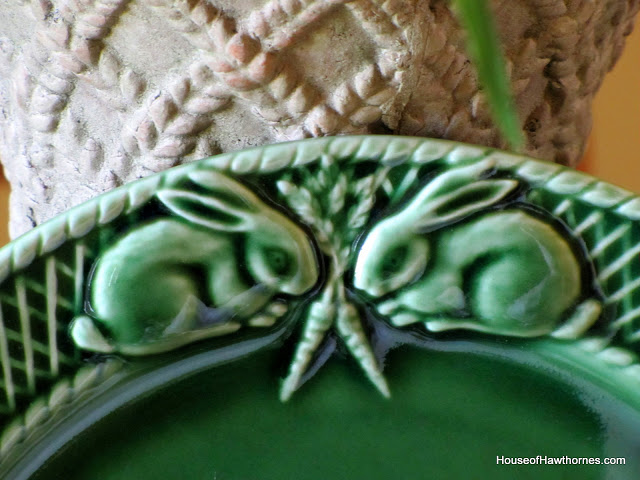 This bunny is a staple of my Easter decor. I've had him for years.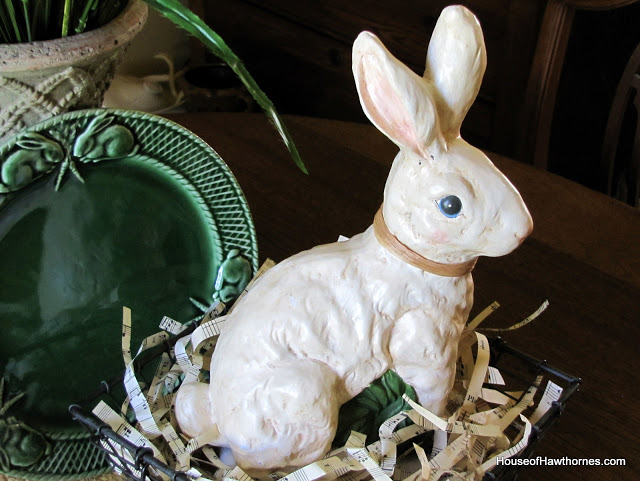 I bought this basket filled with shredded sheet music at the fall barn sale in Granville, Ohio that I blogged about HERE. Initially I thought the purchase may have been a mistake, but I have gotten a lot of use out of this thing.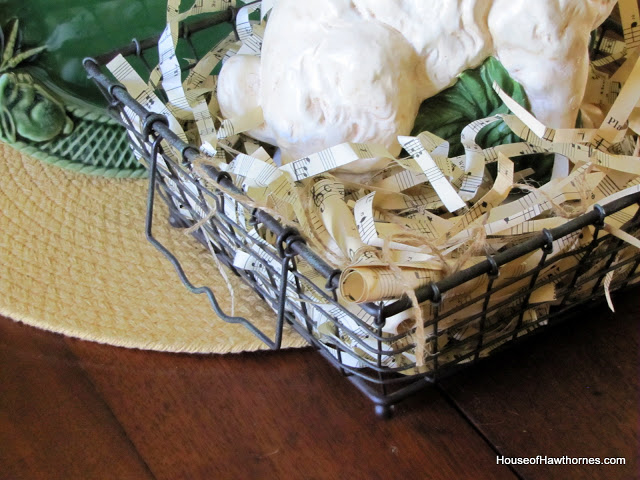 Here comes Peter Cottontail, hoppin' down the bunny trail . . .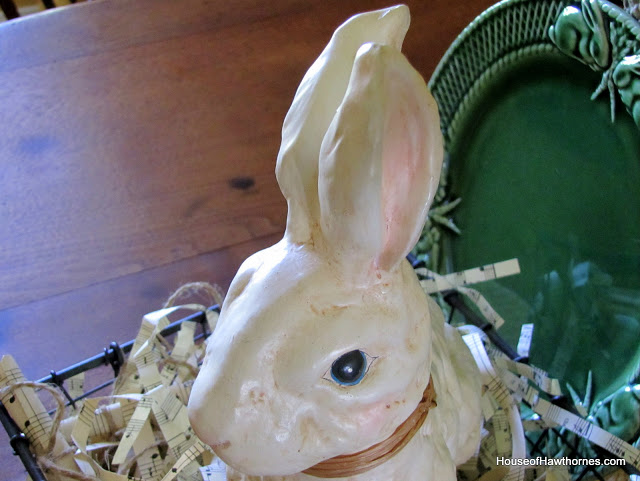 Oops, he's giving us the evil eye. Gotta go!
I'm linking with Susan over at Between Naps On The Porch for Metamorphosis Monday.