I was at the Dollar Tree today and ran across these vintage looking striped glasses. It was love at first sight. My first thought was that they would go perfectly with my Fiesta Dinnerware!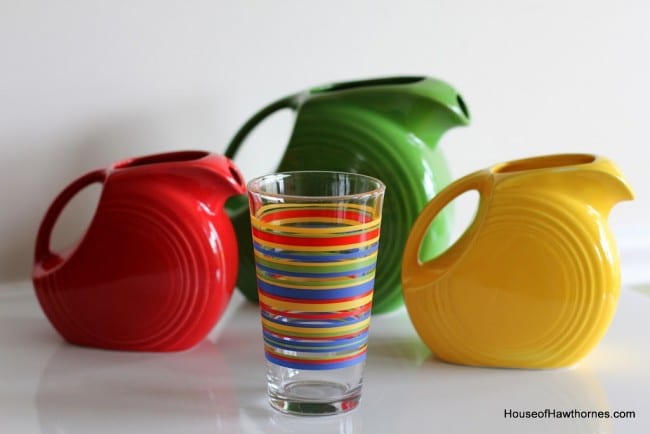 And guess how much they were? $1.00 each.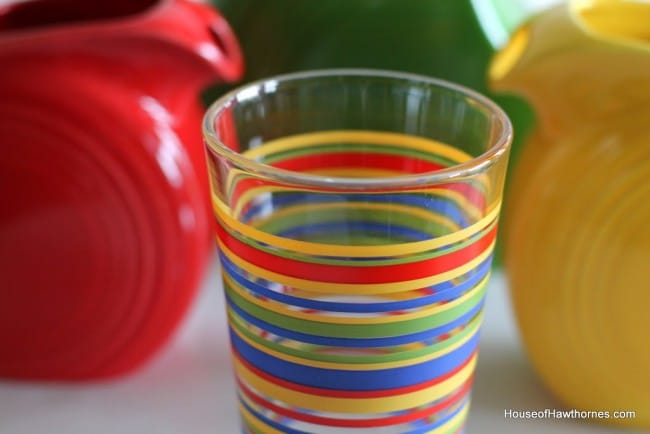 I'd show you the animal crackers I bought also, but you probably know what those look like (they were $1.00 too, just in case you were wondering). What did I ever do before they invented dollar stores?