On Memorial Day weekend I went to Sue of Sullivan and Murphy's Vintage Porch Sale held at The Peddler's House in Waynesville, Ohio.
She had loads of silver. Can you believe I did not buy one single piece of her silver. I must have been overcome by the heat that day.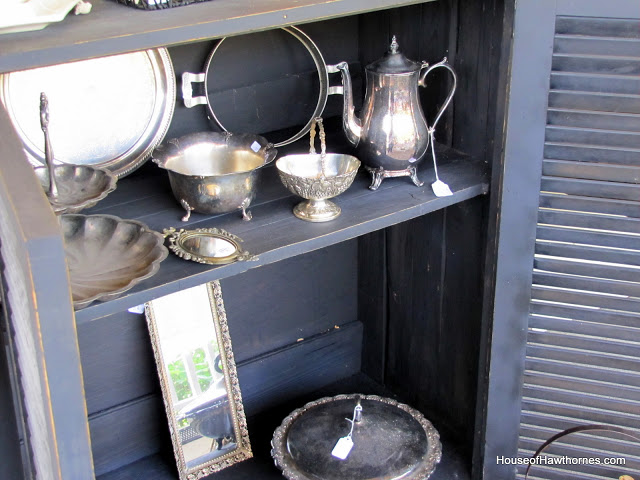 She had this really pretty and HUGE soup tureen,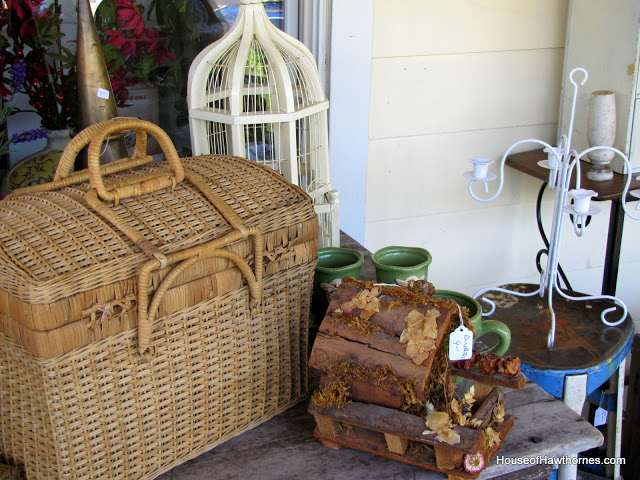 suitcases and wall hanger thingies (my official name for them)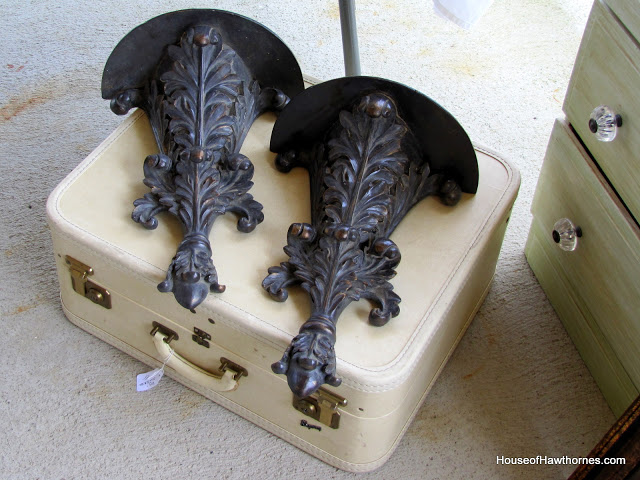 And a really cute camp stool with vintage binoculars displayed on it.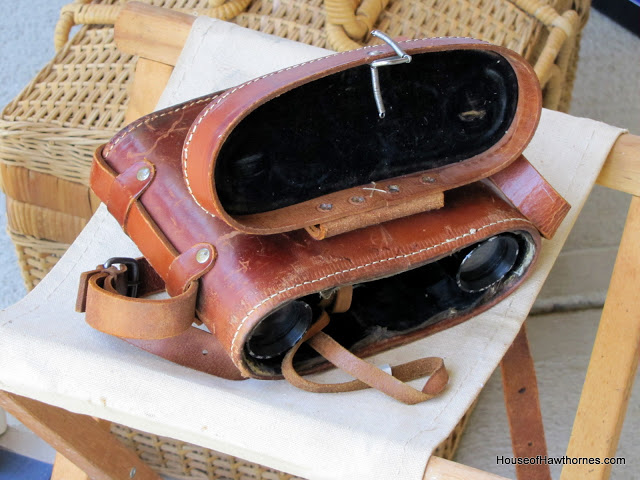 I did not buy the camp stool that day, but mentioned to Sue that I had thought about it all the way home. And do you know what? Even though someone had bought the stool later that day, she found another one for me this weekend. Wasn't that sweet of her!
I did buy this vintage leather suitcase from her that was exactly what I was looking for. It goes so well with my wicker look suitcase below it. I need one more to make an official collection.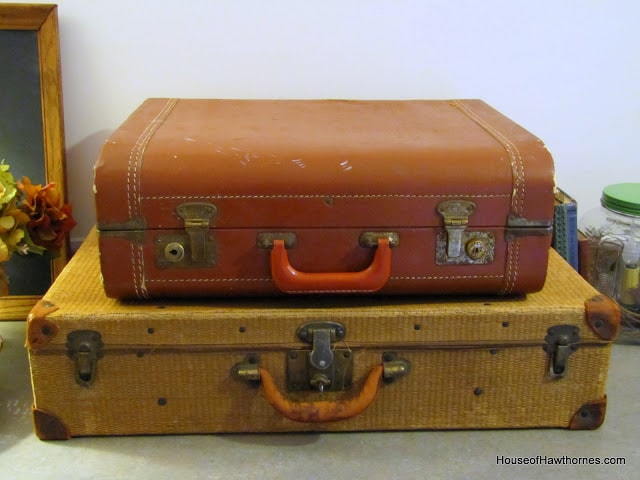 I also purchased this collapsible wire mesh thing which is either an egg carrier or something that went in a bait pail?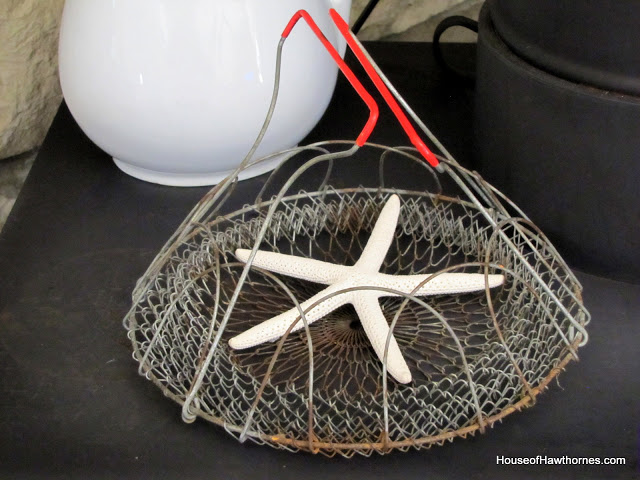 And last, but not least, I bought this white painted thingiemado whatchamacallit.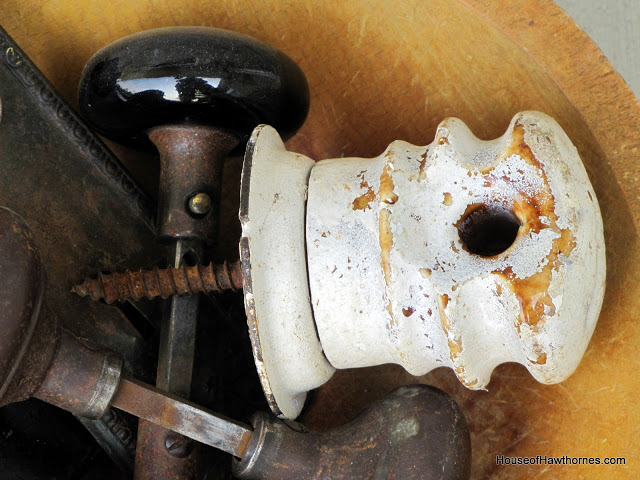 I put it in my bowl of door hardware, but really have no idea in the world what it is.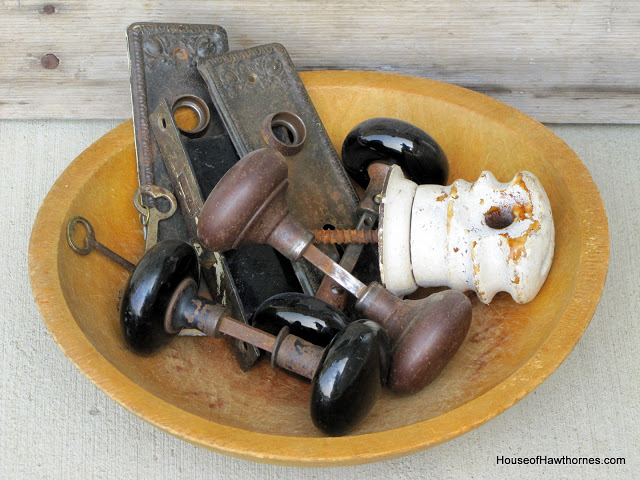 It looks like this on the top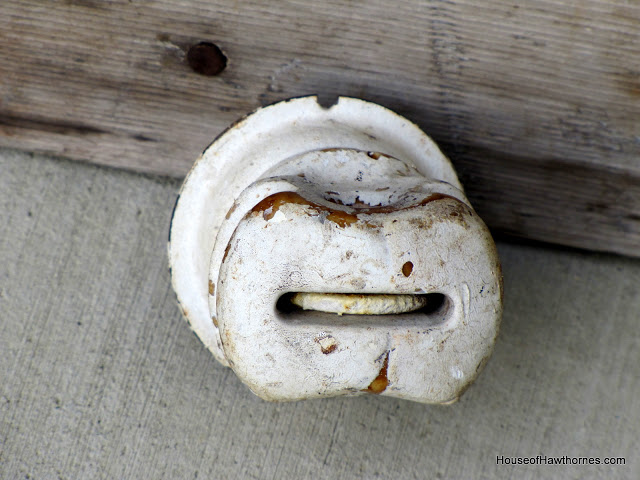 and it may be tortoise colored marble under the paint.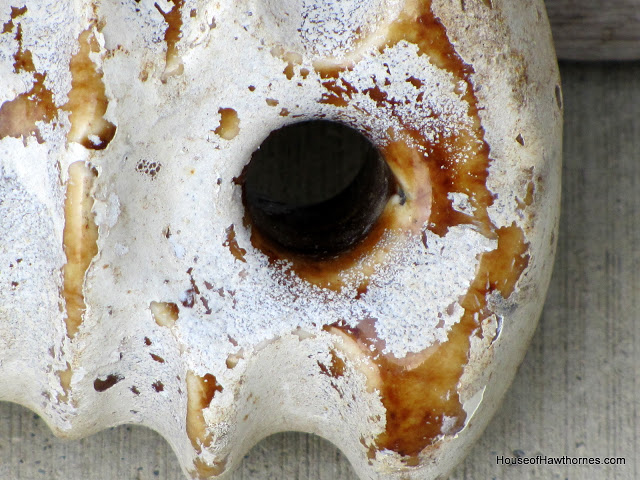 Anyone know what it is?
And yes, I occasionally buy things that I do not know what they are just because they are cool. Doesn't everyone?
Linking with Tales from Bloggeritaville's Thrifty Thursday .