My son Max and I have been trying to discover new places this summer. So a few weeks ago we spent an evening at a lake that is part of the local park system.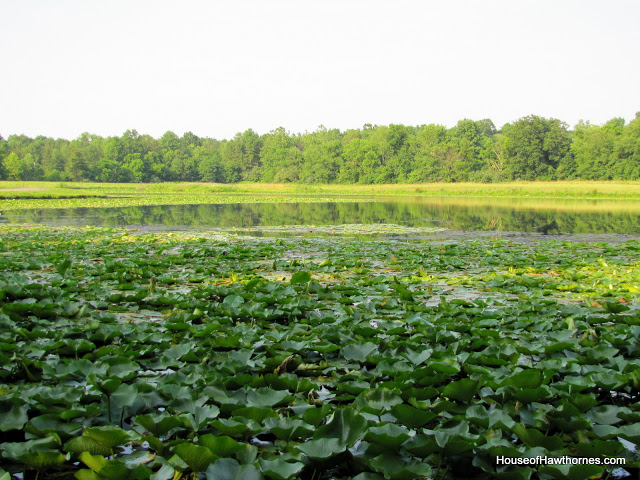 We were the only people at the lake at that time. It was very peaceful.
The lighting was somewhat ethereal.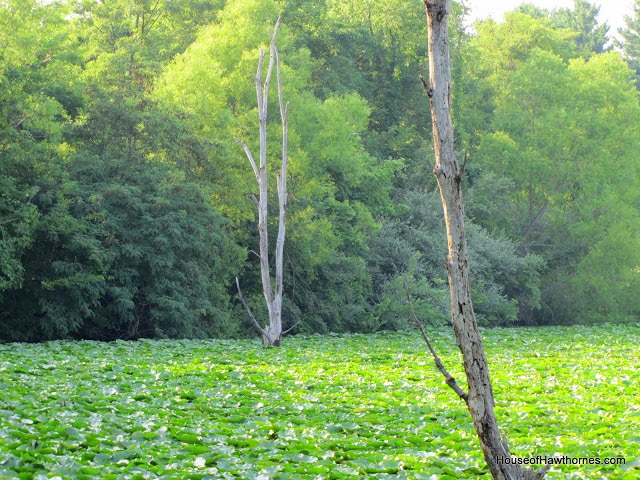 I'm not sure if the lake is normally like this, but quite a bit of it was covered in these lily pads.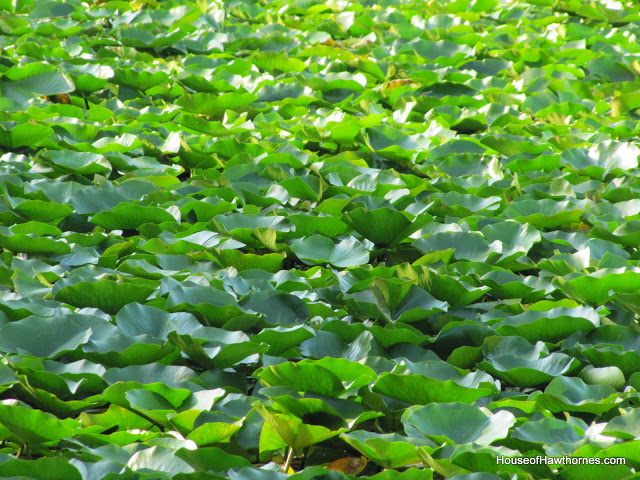 It looked more like a swamp area to me, rather than a lake. I'm not an expert on what makes a lake a lake and what makes a swamp a swamp though. I don't even know what those experts would be called.
But I was expecting an alligator to pop up at anytime.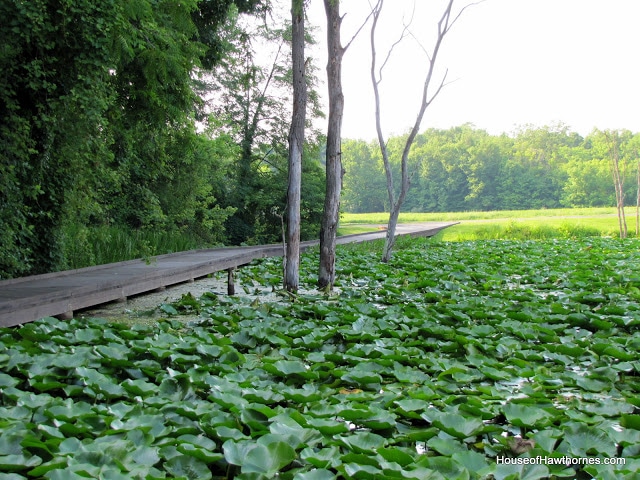 Maybe I've been watching too much Swamp People on The History Channel.
We're expecting a hot one today. Should be close to 100 degrees.
No hot, steamy, swampy lakes for us today. I might be too tempted to jump in and then we'd know for sure if there are alligators in there or not.