This photo symbolizes my summer and blogging.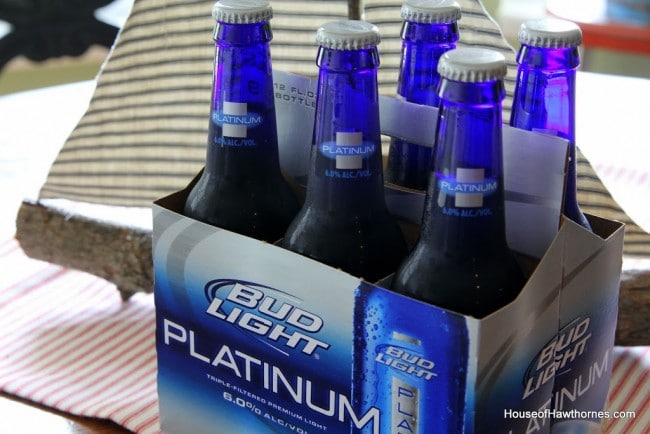 No, blogging has not made me take up drinking.
I bought these gorgeous blue beer bottles to make a bottle tree with. You know, one of those fun yard decor items.
And they aren't just for looks, you know. According to my extensive research on the subject (I Googled it once), the bottles were hung in trees to trap evil spirits who couldn't resist the lure of the pretty bottles, but also could not find their way back out. We've all been tempted by the bottle a time or two haven't we.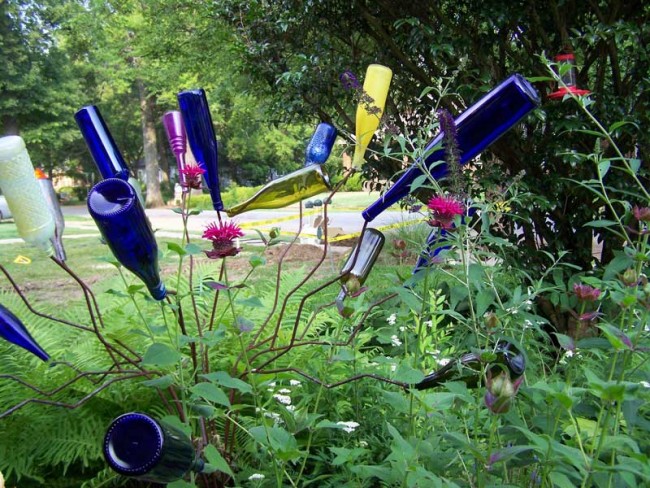 Just one of the many, many projects that I had planned to do this summer that just never got off the ground. It seemed like every time I was making inroads into doing a project that would knock your socks off, I got sidetracked by that little thing called life. But I guess that is what summer is about. Living life, having fun and drinking a few beers.
I currently have a kiddo with a sinus infection, double ear infection and pink eye. Yes, the triple whammy just in time for the upcoming holiday weekend. So you probably won't see me around these parts for a few days. Hope you have a wonderful holiday and enjoy the rest of your summer (beer or no beer).
Why is my eye itching all of the sudden?