Last year I was all whiny about my birthday because it was a big one. Huge one. But this year, I'm sort of used to being an old fart. What are you going to do? Birthdays come whether you want them to or not, so you just have to roll with it.
I started off the day with a trip to Tim Hortons. For those of you that don't have them in your area, it's a fast food coffee shop, bakery, adder of 20 pounds. Think about it. Donuts available through a drive-thru window. What's more dangerous than that?
Next stop was Urban Farmhouse's going out of business sale at her brick and mortar storefront (she'll still have her online store open and will be doing shows). Fantastic sale and I was utterly surprised to see people standing in line waiting for the store to open when I got there. Here's a peek at something fun that I bought, but I'll leave the other stuff for when I find a place in my house for them.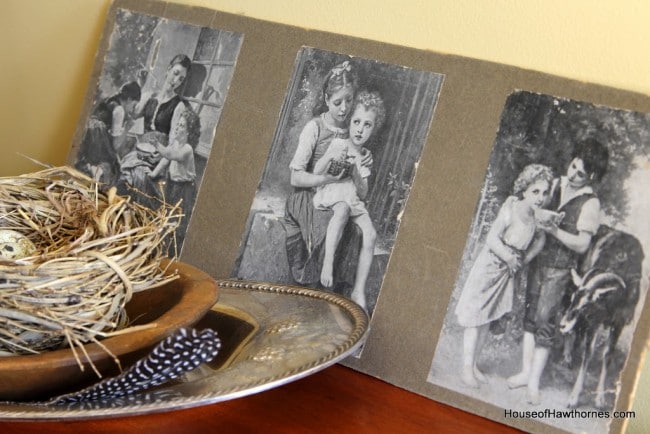 Then off to have lunch with a friend, followed by a stop at the cupcake place to pick up some cupcakes for dinner. I don't think I have ever gone without cake on my birthday and I wasn't about to start now.
I picked up this yummy salted caramel cupcake. I didn't get to try it, because my husband scarfed it down before I had a chance to point my fork in that direction, but the scent was heavenly.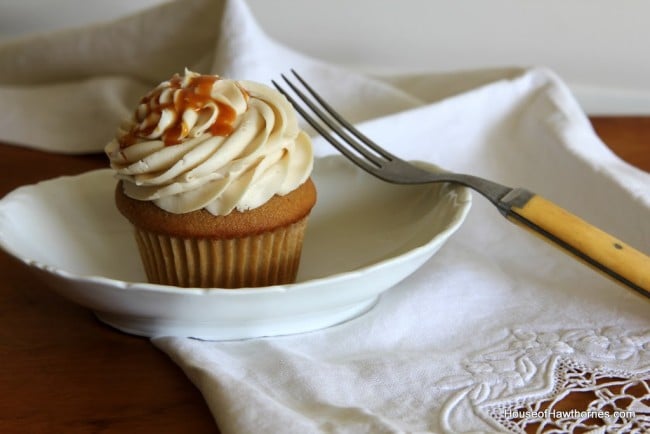 I also bought a cotton candy one for my son and a birthday cake one for me. It probably would have made more sense for me to photograph the birthday cake one, but it was just the run of the mill white icing with sprinkles and we've all seen that before.
I'm so glad that cake eaten on your birthday has no calories. Right? It does work that way doesn't it?