Each summer we test out all the local farmers' corn to try to find the ultimate ear of corn on the cob. It's sort of a summer tradition for us. (My 20 year old self would have died laughing at my 50 year old self and her exciting hobbies.)
So far this summer the local corn has been a disappointment, so we set out last Sunday afternoon to expand our search area. We drove twenty miles out of the way, down winding country roads, passing many other farm markets on the way, to go to a specific farm stand. This was smack dab in the middle of nowhere, USA and, just by the looks of the place, should have had THE corn. I don't trust shiny new farm stands and this one was anything but.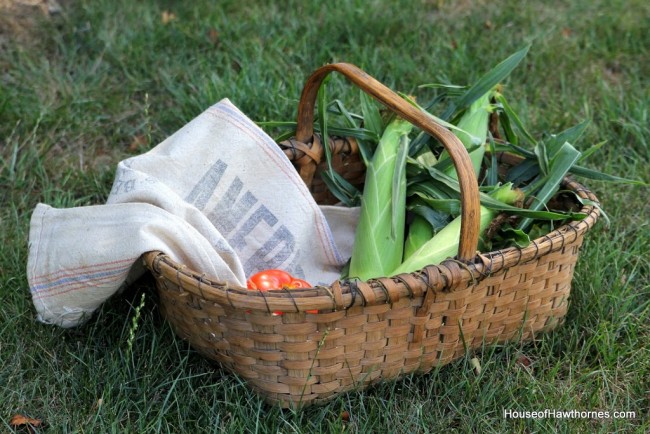 But alas, it did not have THE corn. Not even a close runner up. Way too mushy and an embarrassment to all self-respecting farmers out there. (OK, maybe a little tough on the guy. Who knows, maybe the farmer has some strange starch digesting disease and hasn't even tasted his own corn).
We do have a major corn field right behind our house. I look at it each and every day, but I'm pretty sure it's not of the people-can-eat variety.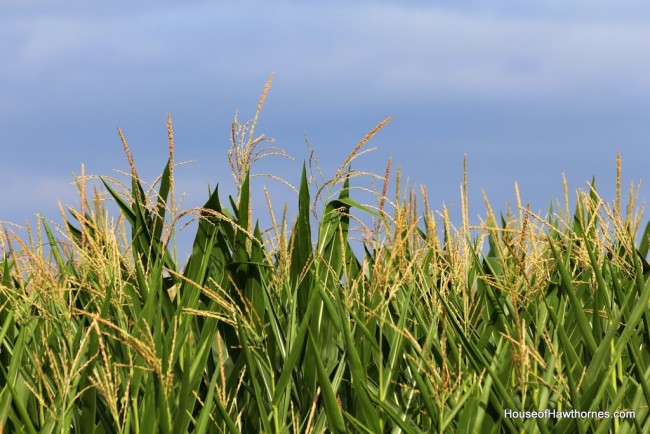 This is what I deal with when I take things outside to photograph. One dog snooping around my tomato (she licked it, but didn't bite it) and the other dog sniffing butt. I was hoping for a rabbit to run through the yard to distract them, but I ended up throwing a tennis ball to get them out of my hair for a few minutes, so I could take some photos.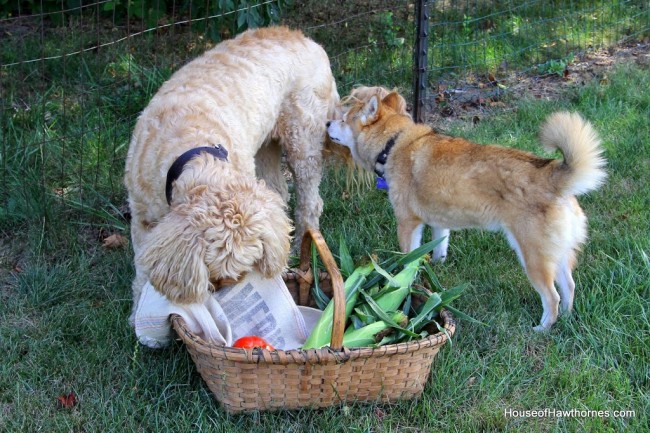 How is the corn in your area? Have you found the perfect ear yet?