Now, a lot of you might think I would buy anything as long as it was vintage and had a cheap price on it. I can hear you out there, you know. I hear the whispers of she's a hoarder and where in the world is she going to put that!
But this girl has limits. Really, I do.
When I rounded the corner at one of my favorite antique malls, I was met by this guy staring me in the face.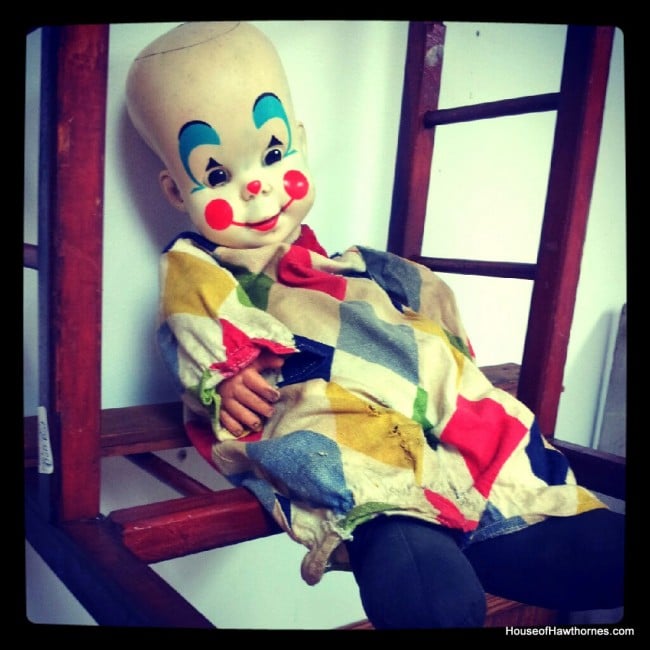 (Instagram photo, hence the artistically created dark frame)
I swear his eyes followed me when I moved.
And why are his fingernails dirty? There is no logical, non-creepy reason for a clown to have dirt under his fingernails. None!!!
No sirree Bob, not spending a penny on this guy.