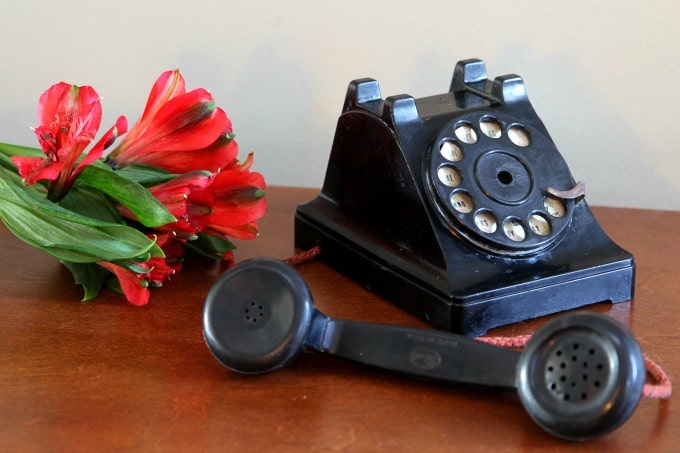 This girl's had a wild ride the last few days.
Some of it was unexpected and totally threw a cartoon-sized monkey wrench into my plans. And some of it, although I was totally dreading it, was expected to happen sooner or later.
As for the unexpected - the hosting service that keeps this blog afloat had some issues and it caused this site and many, many others to be offline for the better part of three days.
Which is a LIFETIME in a blogger's eyes.

It was sort of like my phone was off the hook, and every single time I thought it was back on the hook, I turned around and it had fallen off the hook again.
For those that don't remember phones, they were the things that you put on a table in your hallway and talked to people on. Sort of like a cellphone, but with a cord and no texting or internet.
The whole thing was out of my control and very very very frustrating, but it is what it is. I have since switched hosting companies and have total faith that my new peeps will be able to handle anything that comes up!
For the dreaded but expected - we had to put Sheba, our 14 year old Shiba Inu down on Monday. She had developed kidney issues and kept getting worse and worse. She did live quite a bit longer than the Vet thought she might, but still it is heartbreaking to have to say Goodbye.
So, so far this week has been the pits.
As Al Roker says, what's happening in your neck of the woods?
Oh, and I'll back back in the next few days with something more uplifting and fun. But I just wanted to jump on here and let you know what's been going on, before I run off and eat another bowl of ice cream and try to figure out where my emails have gone for the last few days.