Emphasis on the EASY part.
I tend to gravitate toward crafts that can be made in an hour or two. Much longer than that and it will sit unfinished until I finally throw it away two years later.
Really. I'm just about to give up on a sheet music wreath that I started prior to Christmas in 2011.
So this a project for all of us creatively challenged people that still want to feel a tad bit crafty and want to be finished before our can of Coke Zero gets warm (insert cup of coffee if you must).
I printed out some vintage Valentine images that I found on The Graphic Fairy's site. Love that girl!
And I used mini clothespins that I bought at Walmart to attach them to my hand crocheted string. You can just use a plain piece of string, but I wanted it a little thicker, so hence the crocheted chain.

Embroidered paper heart doilies were hung between the vintage images. I bought the plain paper hearts from Hobby Lobby and "embroidered" around them with crochet thread. They have the paper heart doilies all over the place this time of year for right around $1 a pack.
I displayed it on my turquoise dresser.
Voila. Done in record speed and cute to boot.
Looking for other Valentine's Day ideas? Check out a few posts from past years:
Vintage Valentines which you can print out for crafts or just use for instant Valentine's Day decor
I made a Valentine's Day Wall Hanging out of heart shaped jello molds and jute chair webbing (now that I typed that out, I should say it is cuter than it sounds)
DIY Heart Shaped Birdseed Suet Cakes, because birds need a little love too

Other posts you may enjoy:
DIY Valentine Crafts You Can't Miss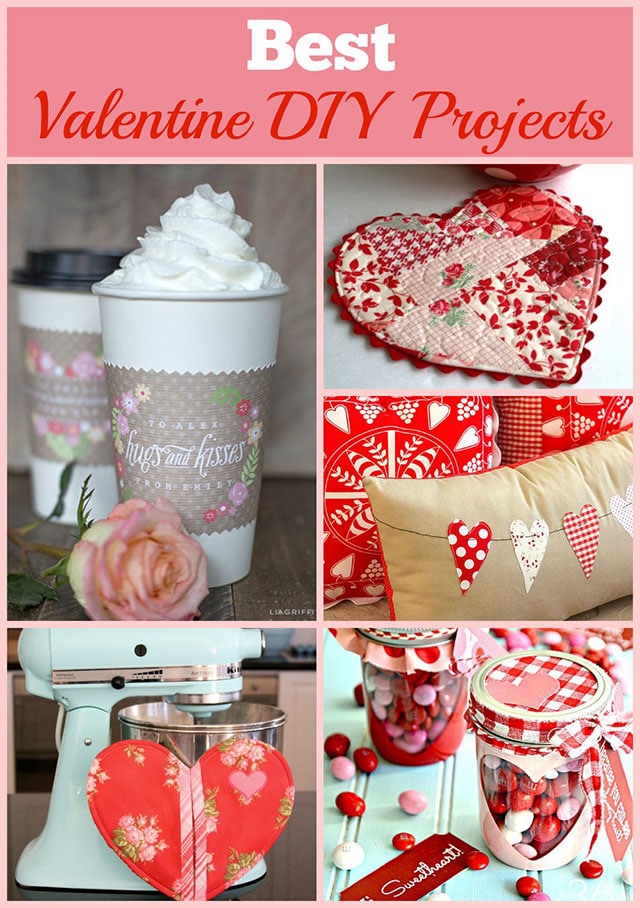 Valentine's Day Chalkboard Vignette