Can you believe it's the middle of July already? I don't know where this summer has gone, but it's quickly slipping through my hot sweaty fingers. It's not the heat, it's the humidity.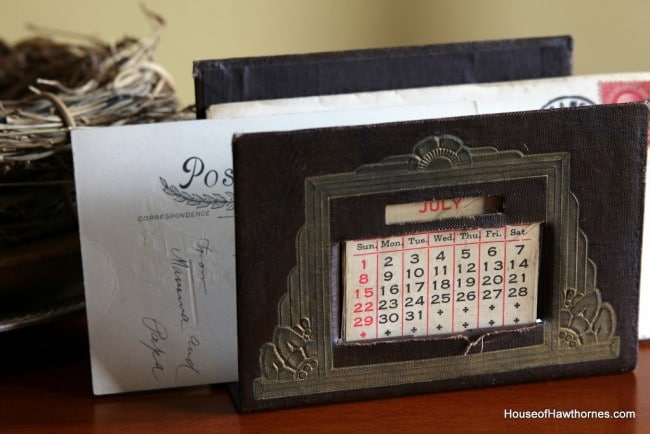 (Funky vintage perpetual desk calendar/mail holder I found at the antique mall for $1)
I'll be blogging a little slower in the next few weeks until school starts up again for my son in mid August. At the beginning of summer, we made a summer bucket list and so far we have checked off very few items on it and I'm feeling a whopping case of Mom guilt. I've got some ball parks to visit and some fairs to attend, so I may be doing a lot of posts with little commentary (quit applauding) and lots of photos.
Have a great weekend and try to get some good thrifting in!