The hubby surprised me with a Kindle Touch for Christmas this year. Totally, out of the blue, surprised me.
Now, change does not come easy for me. I was very much like the girl on the Kindle ads on TV. You know, the one that only reads "real books".
I love the smell of books. I love the feel of the pages, the weight of the paper, the texture between my fingers. I love the satisfaction of turning down the corner of the page to mark my place.
Yes, I could lay down on the floor and roll around naked on a stack of books and it would pretty much make my day. There, I said it.
So, I wasn't sure how I would do with a Kindle. But when someone gives you a present, you should at least try it out, right?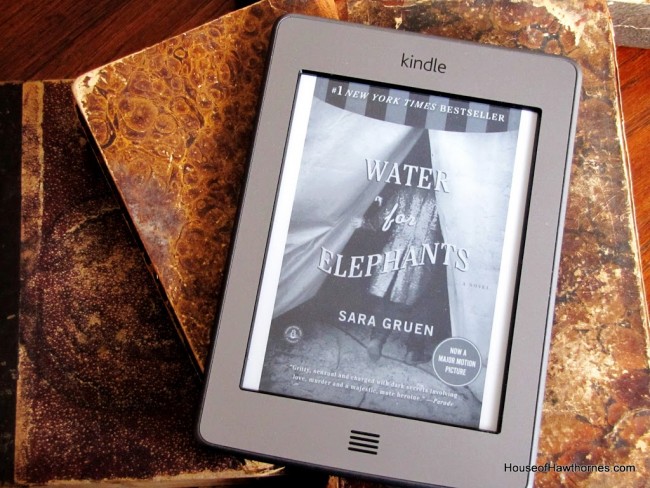 But you know what? I love my Kindle!!!
There is something about the Kindle that gives me the same satisfaction as reading a real live paper book. I don't know how they did it, but I get lost in the pages of the Kindle book, just as if I were flipping real live paper pages. OK, so you cannot feel the pages, but visually it looks like the pages of a book. This is hard to explain unless you see it, but it doesn't look like computer screen type, it looks like ink on the pages of a book.
I never would have thought I would be so in love with my Kindle, but yet I am. Technology surprised me.
The first book I read was Water For Elephants, which I loved (I'm circus people after all). Next up is The Help and I can't wait to dive into it.
Do you read on an e-reader or are you a traditional book reader?
BTW, I want to thank everyone who gave me fantastic ideas for the plain Jane lampshade. As soon as I get it done, I will prance it out here to show it off to you.