Been working on some Valentine's Day decor around here, which included a run to the store to buy a crochet needle.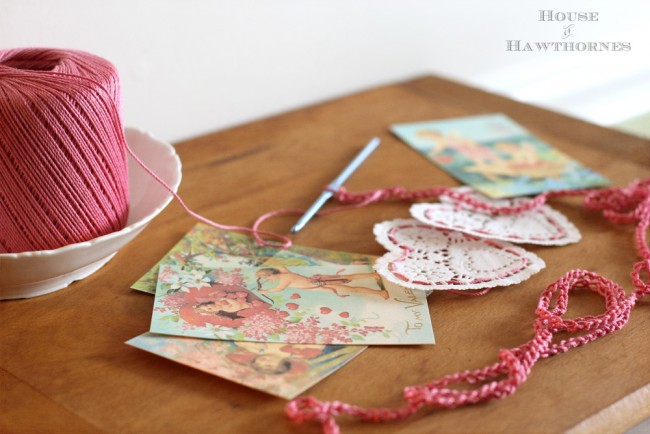 Don't get too excited about the crochet part. As far as I've gotten is making a very long chain.
It's all going to be part of a Valentine's garland that I'll show you later.
Can you call it "crocheted" if you only use a chain stitch? Not sure that is fair to all those people that work their fingers to the bone making sweaters and fancy stuff o' yarn.