I find some of my best Christmas stuff in the summer at yard sales.
Sure, you're not exactly in a candy cane and eggnog kind of mood in June, but you have to buy it when you see it.
For instance, I found this box o' deer at a yard sale a few weeks ago.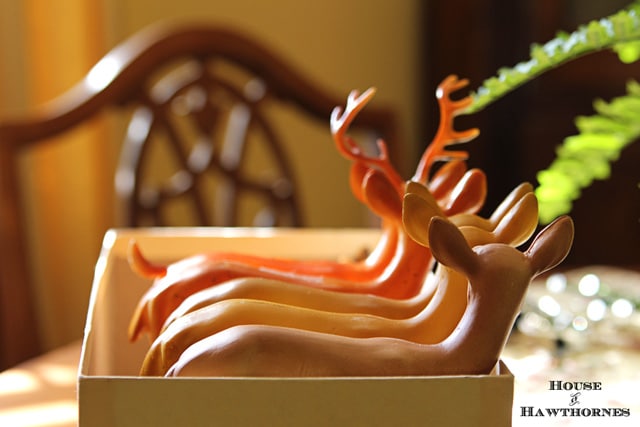 Oh deer, here's a little less artsy-fartsy shot where you can actually see my herd.
I'm already thinking of what I can do with them at Christmastime. Maybe a big apothecary jar stuffed full of deer?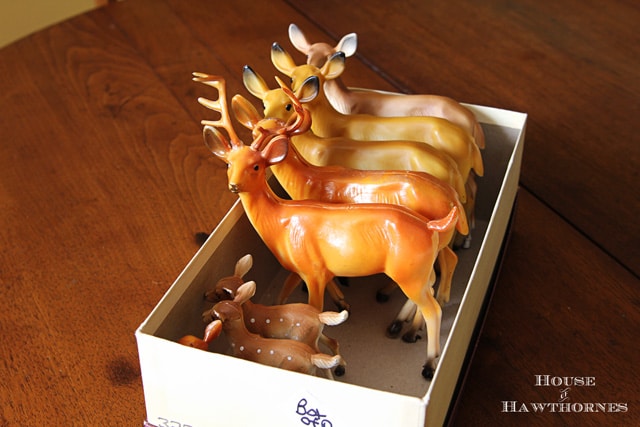 The box came with the three wise men also as an added bonus. Like eight deer for $4 wasn't enough!
They are that plastic-made-to-look-like-silver that was so popular in the 60's.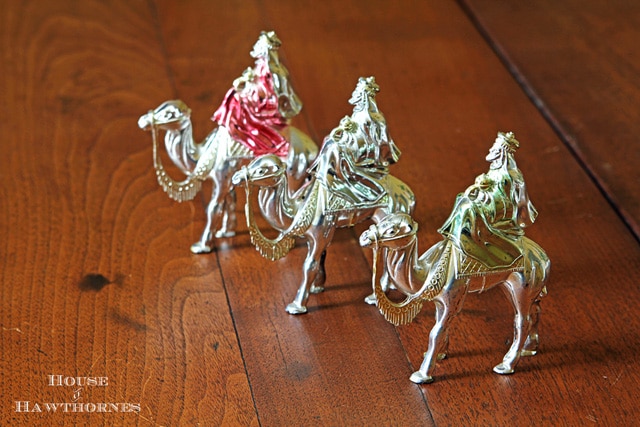 At one of the dead people's stuff sales I spoke about a few weeks ago, I found a few boxes of Christmas ornaments.
I passed on the first two boxes I opened, because they were filled to the brim with newer faux Hallmark type ornaments. If it was made prior to 1980, this girl is not interested.
Just for kicks, I looked in the third box and about peed my pants when I saw some little guys hugging their knees.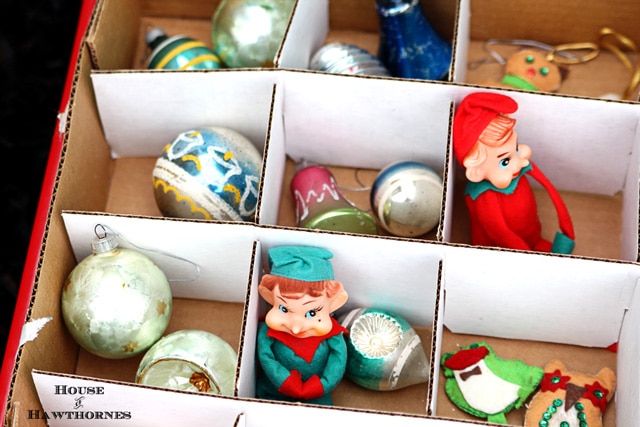 And some Shiny Brites with glitter on them.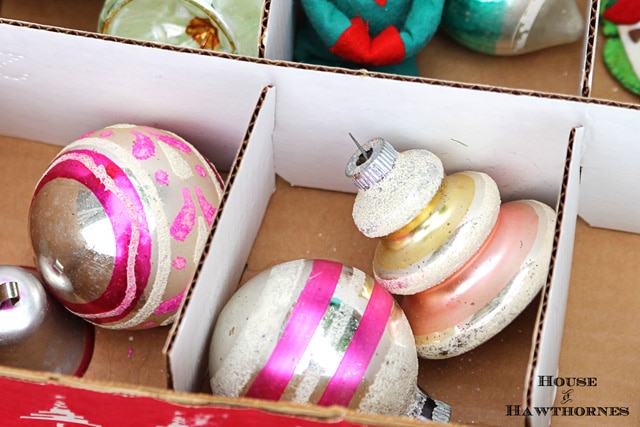 Some indents.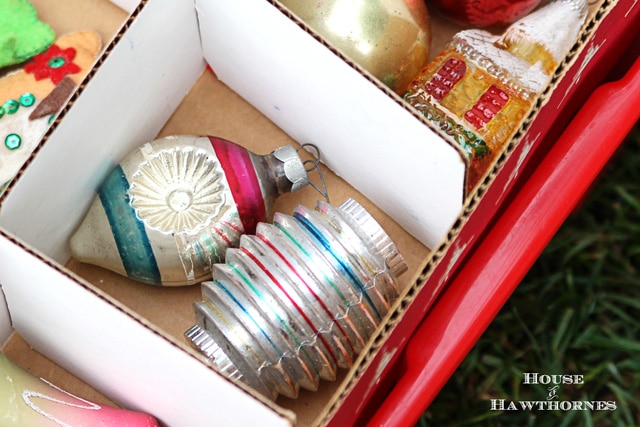 And just a whole lot of vintage Christmas shining back at me.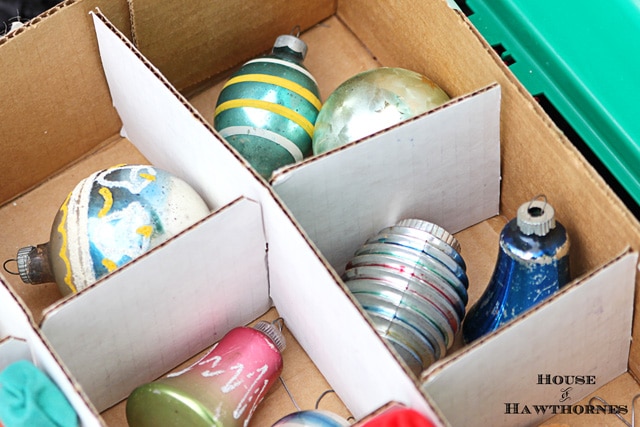 Considering I paid $5 for the box, I don't think the estate sale people actually opened it up and just assumed it was filled with the faux Hallmark like the other boxes.
Do you buy Christmas stuff in the summertime? Or is December too far from your mind right now?