A few weeks ago I finally got up the energy to paint my hall bathroom.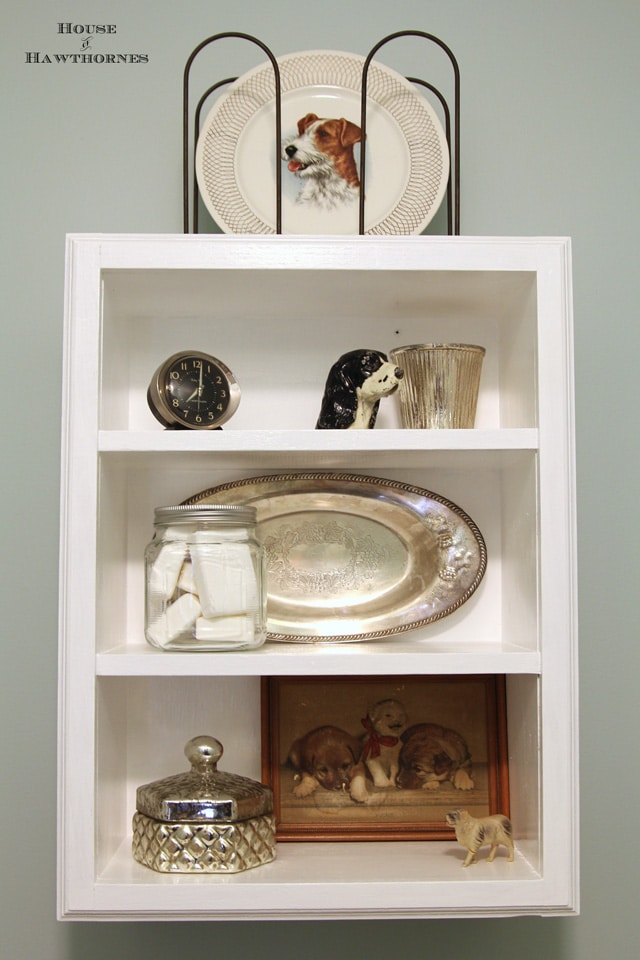 The color I used is called Icy Teal (WGN45) from the Glidden line at Walmart. Yes, Walmart.
I was a little wary about buying paint at Walmart, just because it is mixed by the same guys who change your oil in your car (not kidding, at my Walmart they call the guys over from the auto department to mix it for you).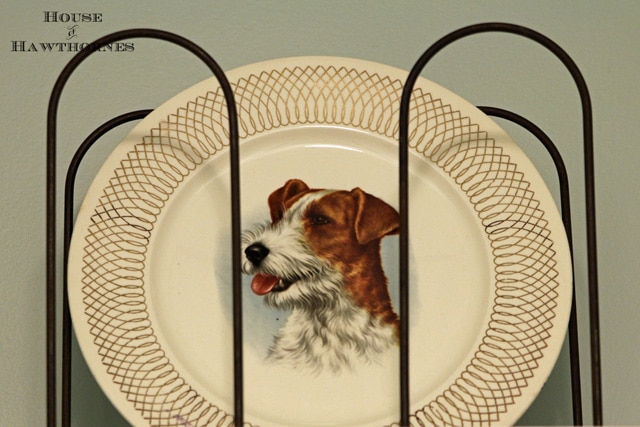 I am in love with the paint though!
It's the Glidden Brilliance 2 in 1 Paint & Primer and it went on like butter! And it almost covered in 1 coat.
I know!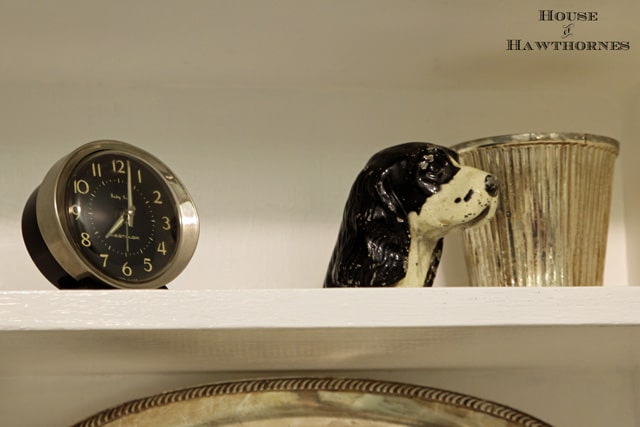 Whenever I see them advertise 1 coat, I really just hope it will cover in 2 coats. But this stuff actually did not look bad after just one coat. I did put a second on for good measure.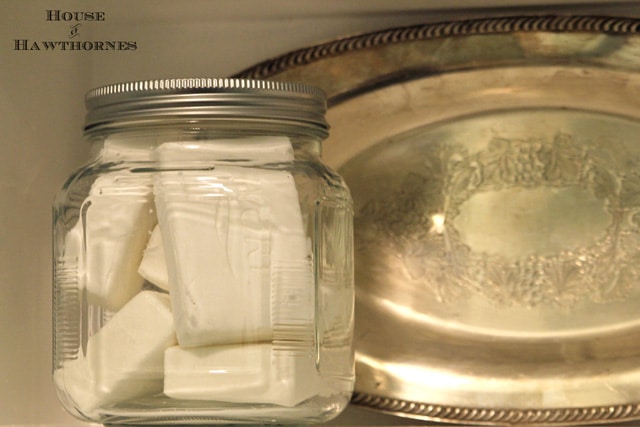 And the best part is that it was about $5 cheaper per gallon than the Home Depot paint.
(You would think I am being compensated by Glidden or Walmart as much as I'm gushing over this paint, but I am not. They have no idea who the heck I am).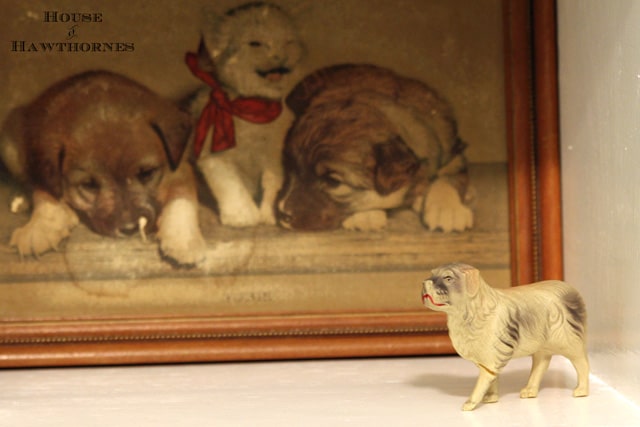 Now, unfortunately this room is too small for me to take you on a real room tour or anything.
From this photo, you can see that if you stand in the doorway the sink is to your immediate right. To the left and behind the bathroom door is the toilet area (sort of behind that black hanging fruit thingie) and right above the toilet is the shelf that I have been showing you.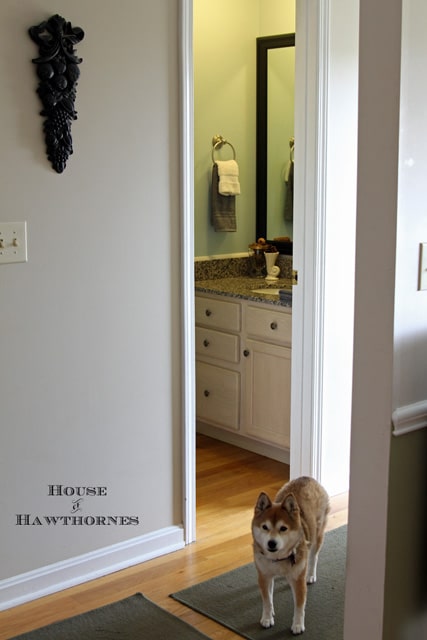 Sheba wanted to say Hi, BTW.
Sheba was a good dog yesterday and did not play in the burr bushes, so she gets featured on the blog this morning. A certain other dog, who will remain nameless, wasn't as good, so you won't be seeing her or her mess of a hairdo today.
Eeek! I almost forgot to show you the before shot.
This is what the walls looked like before I painted. It was one of those sponge painting jobs from the 90's that were so popular back then.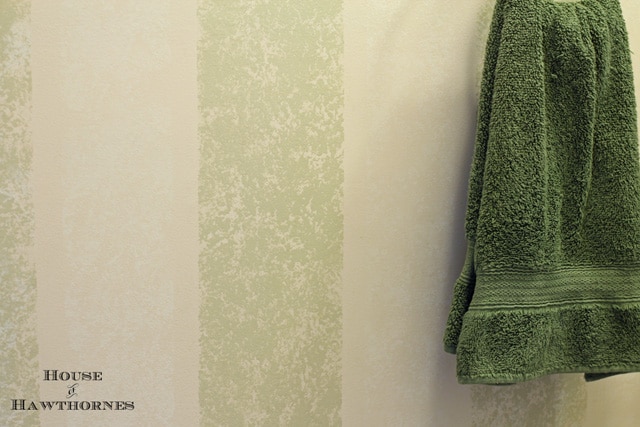 Much like wallpaper, it may look good when it was on the wall, but it's a bear to get off the wall. A lot of sanding went into making the wall smooth again. Who knew sponge painting was so bumpy?
BTW, since we're on a toilet themed post, here are the nautical prints that I showed you last Monday with their new gray paint job.
They have a sort of driftwood look to them now.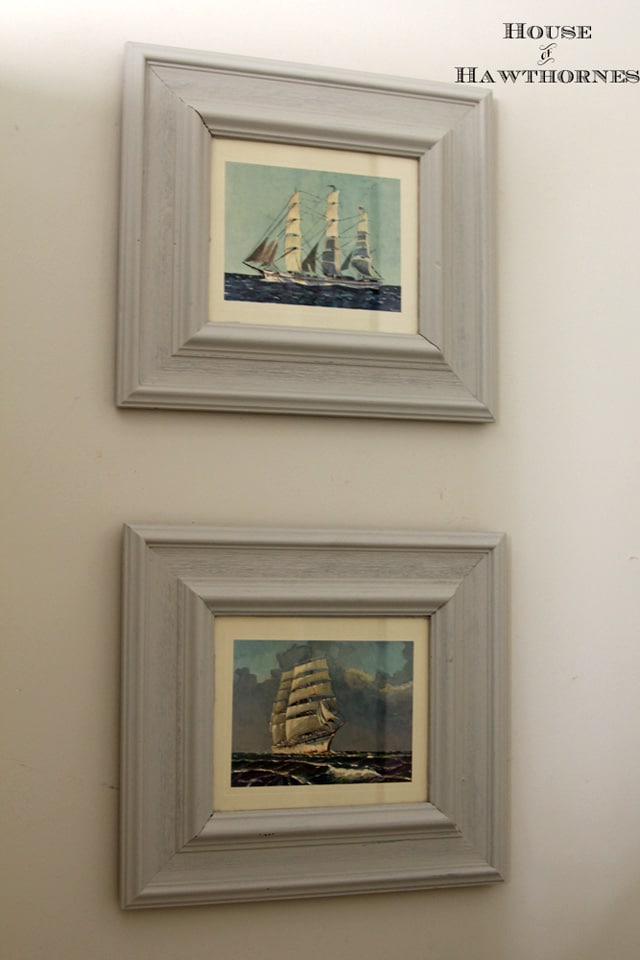 I put them over the toilet in our master bathroom (which you will never in a million years ever see on this blog because it is too ugly for words).
So enough of the potty room tours around here. How was your weekend? Did you spend inordinate lengths of time pulling burrs out of dog fur?