I need your help.
I bought this lamp at the thrift store a few weeks ago for $1.91 (weird Salvation Army pricing). I needed a little lamp for the counter in my kitchen and this fit the bill. Even though it's a boudoir lamp, it was the right height and I liked the hobnail design. When was the last time someone used the term boudoir, anyhow?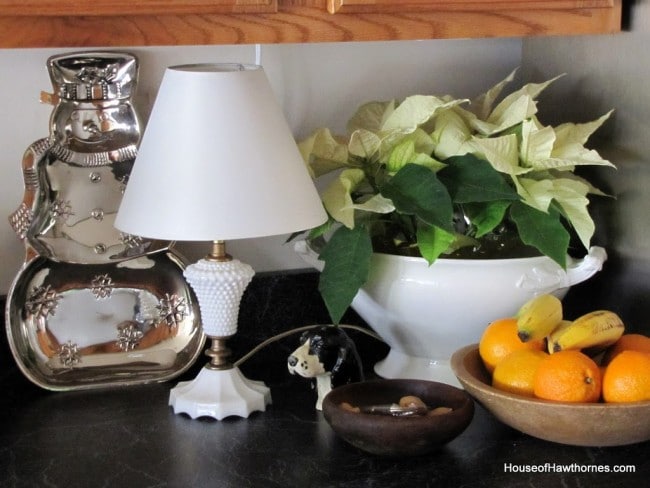 Excuse the leftover poinsettia. I can't bear to throw away my poinsettia while it's still fairly lively. When all the leaves are gone I have no problem throwing it in the trash though. I guess if I just plucked all the leaves off right now, I could toss it?
Anyhow, the lamp didn't come with a shade, so I searched high and low for the perfect shade. And when I didn't find it, I just bought a plain Jane white shade thinking I could do something to fancy it up.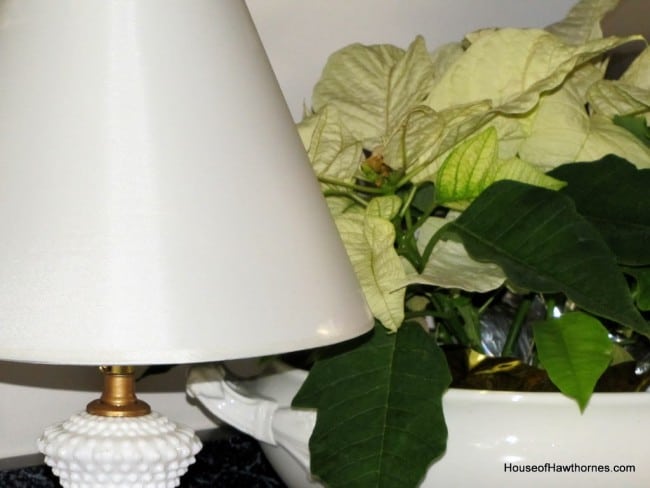 But for the life of me, I cannot figure out what to do with it.
It's bland, it's basic, it's blah!!!!
Any ideas? Have you seen anything fantastic on the crafty people's blogs?
While you answer that question, I will show you the other lamp that I found the same week at a different Salvation Army thrift store.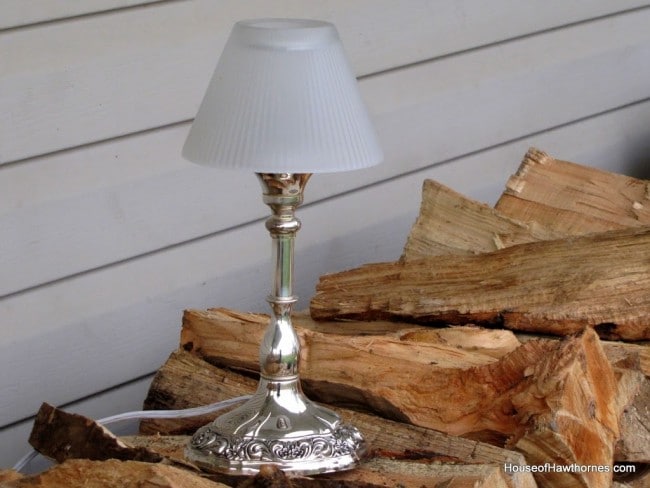 It is not vintage whatsoever, but I liked the detail on the base.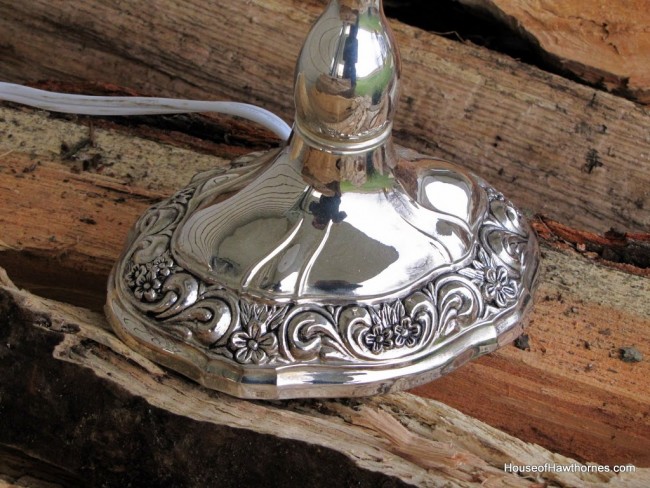 And it was silverplated.
You all know how I am with silverplated stuff. It just jumps into my cart and follows me home, whether I need it or not. This lamp was a little more expensive at $2.92.
This lamp did not come with a shade either (you'd think someone would learn not to buy lamps without shades), but I stuck a glass shade from a jar candle on it and it's good to go.
I figure that I will live with both for a while and the one that I don't love to death will get a free ride back to the Salvation Army.
Flea Market Finds at Her Library Adventures
Thrift Share Monday at Apron Thrift Girl
Magpie Monday at Me And My Shadow
Nifty Thrifty Tuesday at Coastal Charm