Holy cow, it was hot today.
Max and I stayed inside and watched kids movies all day and scrapped our previous library plans (would have involved leaving the air conditioned house to walk to the garage).
So while he was watching Cars for the bazillionth time, I rearranged my entry hall table and put some summery items on it.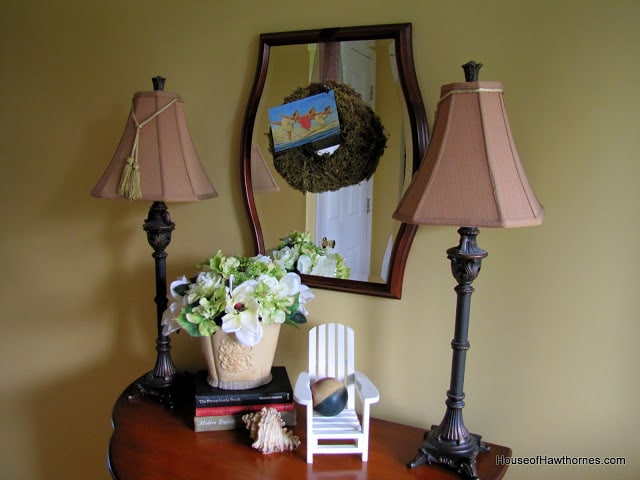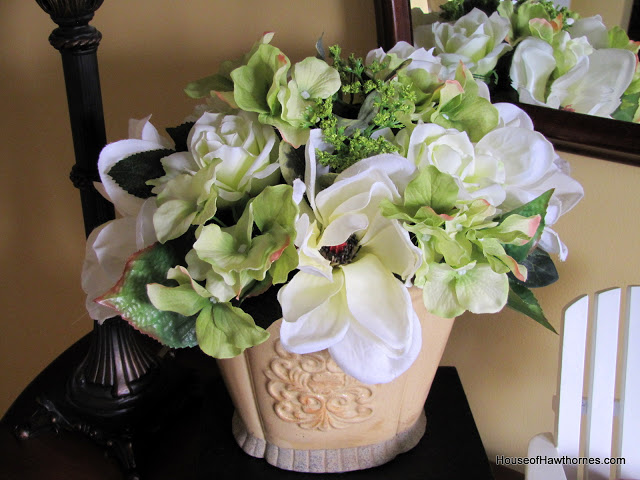 The beach ball is actually a vintage rubber ball. By some freak of nature, it turns out to be the perfect size for this little adirondack chair.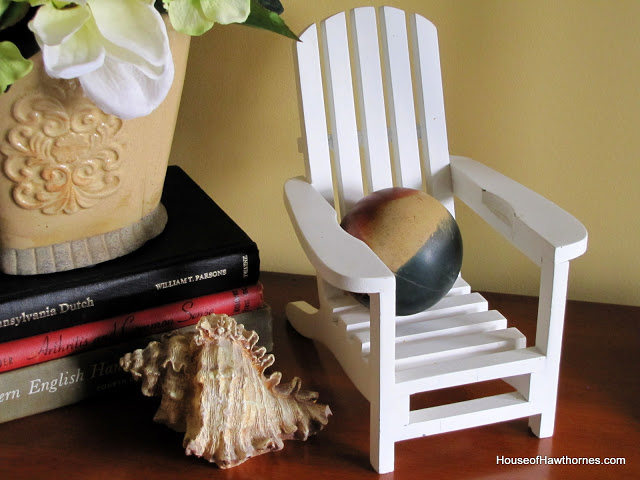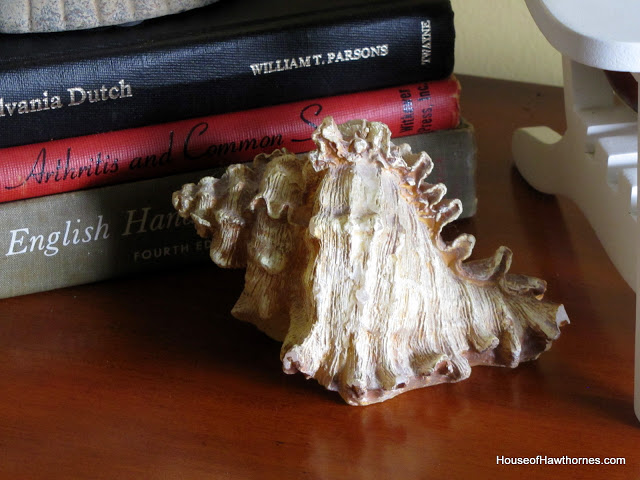 Other than to show you this absolutely amazing tablescape (do I take myself too seriously?), the whole point of this post is to introduce you to a neat blog that I ran across when I was looking for a summery image to print out. I do that a lot – print out a postcard image on card stock on my own printer rather than buying an original vintage postcard.
The blog that I found this image on was Vintage Travel Postcards. Brian scans some of his vintage postcard collection and posts something new practically every day. Sort of like The Graphics Fairy for vintage postcards.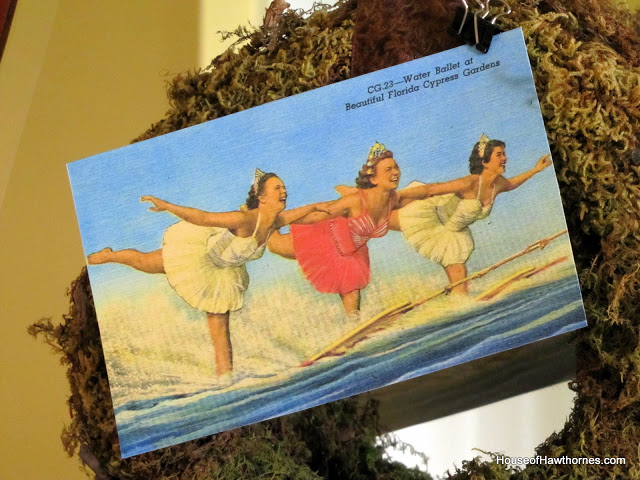 You can search through his "labels" area on the right hand side and see what a wide variety of postcards he has. Anything from the water skiing girls in Cypress Gardens to the Horeshoe Falls at Niagara Falls to an alligator in the Everglades. Go on over and show him some blog love and check out what he has.
I checked with Brian and you are free to use the postcard images for whatever you want. They are great for vintage vignettes, projects or blog images. Of course, it would be polite to link back to him if you use any of his images on your blog.
Linking with Marty at A Stroll Thru Life for her Tabletop Tuesday, Kim at Savvy Southern Style for her Wow Us Wednesday, Very Merry Vintage Style's Share The Love Wednesday and My Romantic Home for Show & Tell Friday.