Last week I checked out a book from my local library called Vintage Vavoom from the editors of Romantic Homes Magazine (copyright 2007 by Action Pursuits, LLC).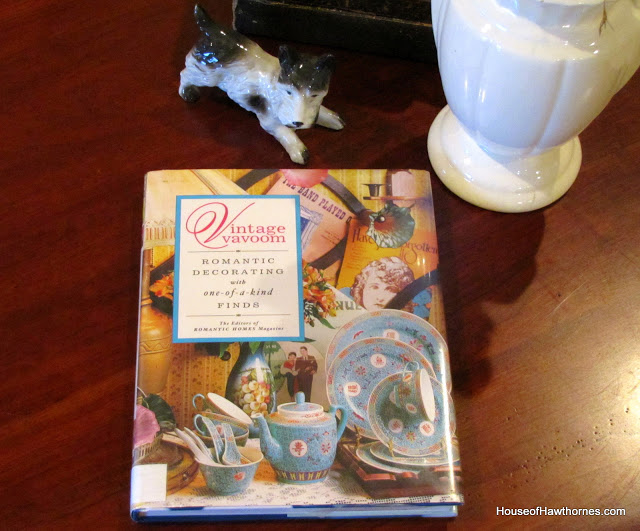 It is a charming book packed full of images of vintage and antique items. With lots of photos like these.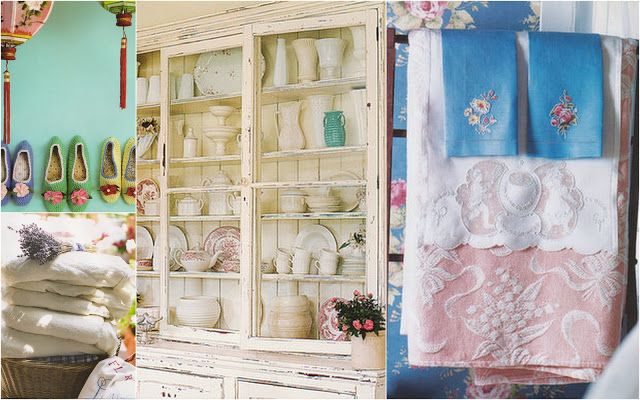 I enjoyed the book, but then as I was flipping the pages I saw this photo.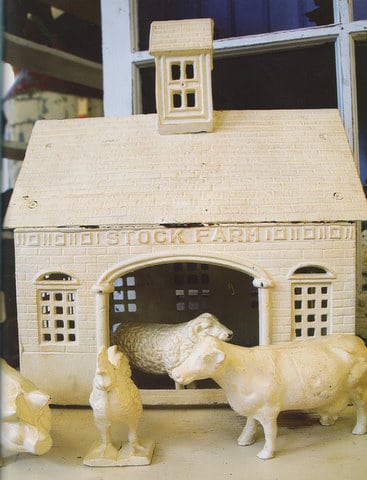 Uh, wait a minute. I have one of these cast iron farm sets and it is not vintage. Nor antique. Probably not more than five to ten years old.
So does it bug you when you see something not authentically vintage in these vintage and antique decorating books? Does it diminish the rest of the book for you?
Or am I just a picky little nut that should stay out of the library?