Wow, what a week it was last week!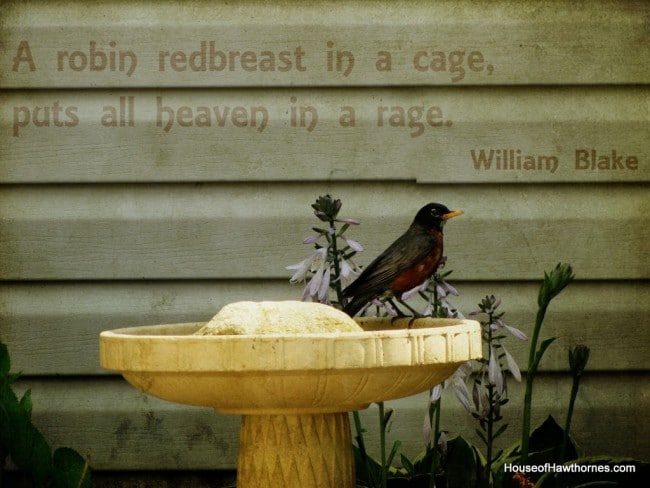 Highly processed photo using textures by Kim Klassen Cafe (my bird and birdbath though)


Between
Turning the big Five Oh
My son starting school last week and us already having issues with the school district
My husband throwing his back out mowing the yard (???)
Me falling down a few steps and banging my butt up (that doesn't sound right, but just picture a bruise the size of a dinner plate on my butt)
A possible case of poison ivy on my ankle
And getting the wrong meal through the drive-thru at McDonald's (you know that's a big deal)
it was a bear of a week. Oh, so glad it's over and I can start out fresh with a new week.
Nope, no real point to this post other than me bitching and moaning. Hope this isn't the new me due to my age and all. I'll be back with a new, more uplifting post of garage sale finds later tonight. Enjoy what's left of your Monday!