We have a mini swamp area in one corner of our yard. According to Wikipedia it would be more defined as a marsh than a swamp due to its small open water surface and shallowness, but swamp sound more fun.

It's roughly 12' x 4' and is where our sump pump dumps the water it pumps out. Other than its unnatural origin it acts pretty much like any other swamp/marsh area.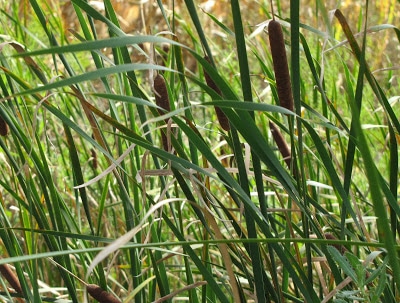 It has its own wildlife that live there. Frogs, turtles, snakes, crawdads (aka crayfish, crawfish). And it grows these awesome cattails.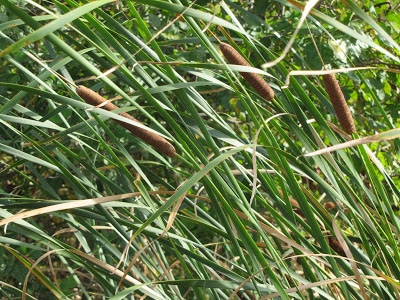 Sheba is very interested in it. Normally we try to keep her out of it because if she falls in the water she stinks like you would.not.believe. Not to mention that I am not too keen on wrestling any wiggly, slimy prey out of her mouth.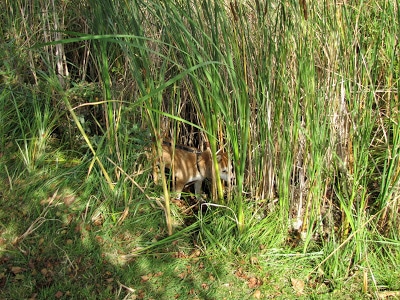 But it has been a little dry this year, so there isn't a lot of water in it right now. Chances of her finding wiggly, slimy things are at a minimum.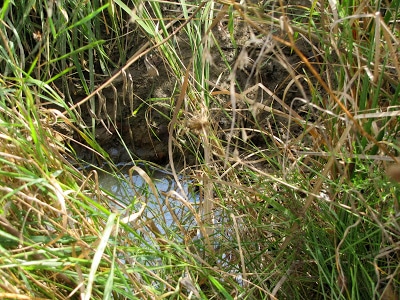 There are no alligators in our swamp and that's a good thing. Probably this being Ohio and we don't have gators plays a small part in that.
There is a much larger swamp about 50 yards from here that covers a good two acres, but this small little one is fine with me.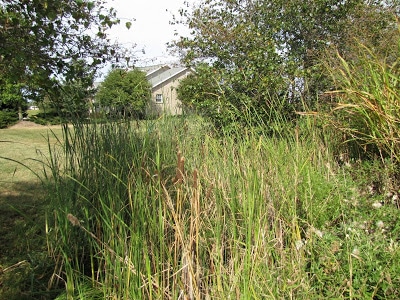 I am linking with Susan at A Southern Daydreamer's Outdoor Wednesdays