What goes up must come down.
Isaac Newton had it right, but not sure he was talking about holiday decorations.
You see, before Thanksgiving I was all excited about the impending decking of the halls. I could not wait!!!
Then after I dragged the boxes out of the crawl space (no spider bites, thanks for asking) and started digging around in them on Friday, I realized that I may not have the time or energy to deck ALL of my halls this year.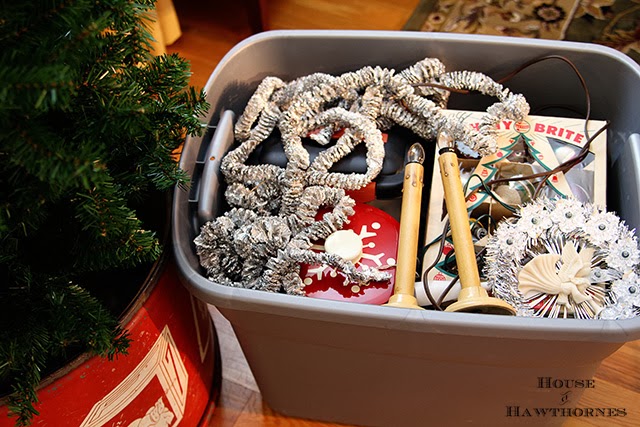 It seems the calendar is against me.
With the way Thanksgiving fell this year, there's the bare minimum number of days between Thanksgiving and Christmas. We have six less days than we did last year! Who makes these calendars, anyhow?
So it seems that whatever I put up now will just need to be torn down and boxed back up in such a short time.
Anyone else feeling the weight of the impending pack up on their backs this year?
BTW, even though I'm not a part of it (because I would have gone nutso if I would have had to have my house decorated and photographed by TODAY), there is a home tour going on this week that might give you a little decorating mojo.
What my plastic tub isn't inspiring to you?
Today's homes are:
Atta Girl Says
French Country Cottage
Town And Country Living
Worthing Court
Decor Adventures
Lilacs And Longhorns
Go on over and check them out. I'm pretty sure you won't see any plastic tubs in those girls' homes.