Although I had decked out my fancy shopping cart for the antique show this weekend, I only ended up buying one thing. And I could have just carried that around with me.
Was it the naughty Santa? The pink toilet? The taxidermied raccoon?
None of the above. It was a blue wooden ice cream maker! Love that paper label on it.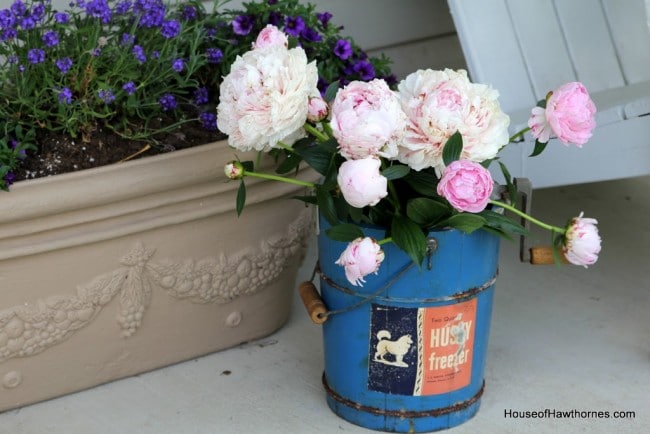 Non-functional, but I would probably never in a zillion years make ice cream in something like this (old, wooden, dirty). Who am I kidding, when they invented Ben and Jerry's Phish Food ice cream, all ice cream makers became obsolete.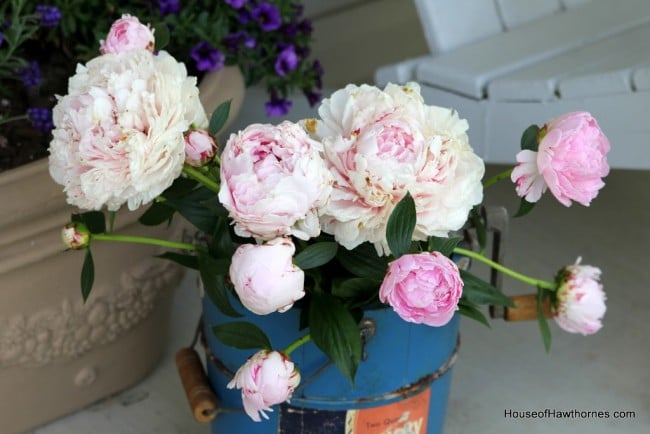 I'm using it as a vase right now, but I'll probably put flags in it for 4th of July.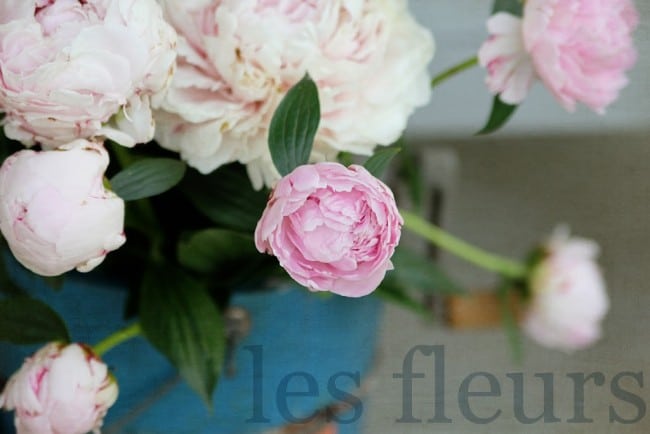 (roll mouse over photo to see original photo SOOC)
For my photo effect above, I used one layer of Kim Klassen's Subtly Yours texture in Soft Light at 70%. You can roll over the photo to see what it looked like straight out of the camera (SOOC), before I started messing with it.