I was doing a little puttering around the house this week.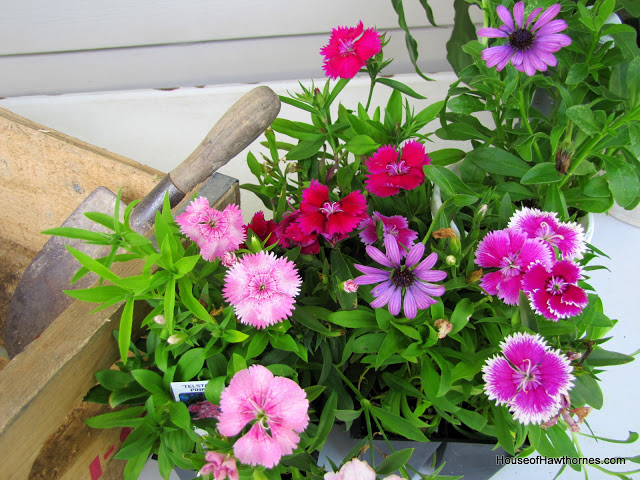 Trying to get some stuff done before my son's last day of school yesterday.

I bought this wooden box at a garage sale last year. It's one of my favorite places to put flowers in now. The pots were originally cheap clay colored plastic that I spray painted gray.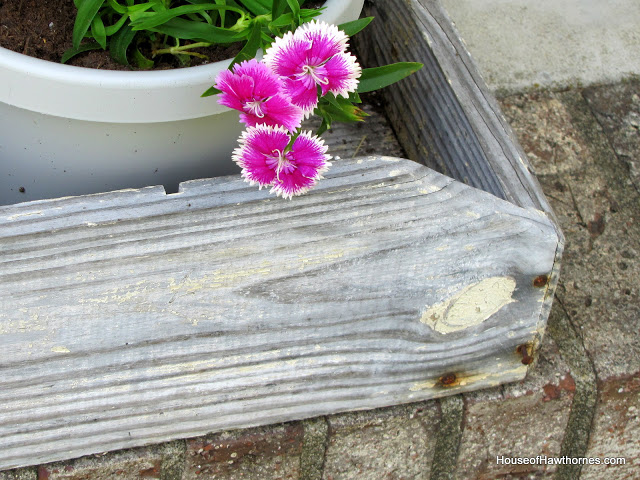 I also spray painted this urn a different shade of gray, but it looks a bit too battleship gray to me.

The last of my peonies have bloomed, which is always a sad time. I love those flowers and wish they would stay around longer.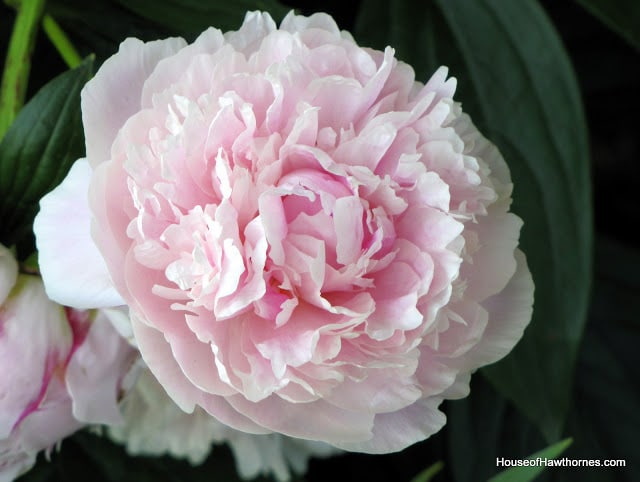 But there's always something else blooming to take their place.
My rose bush has burst forth. I can't remember what variety this is, but my son bought it for me for Mother's Day a few years ago.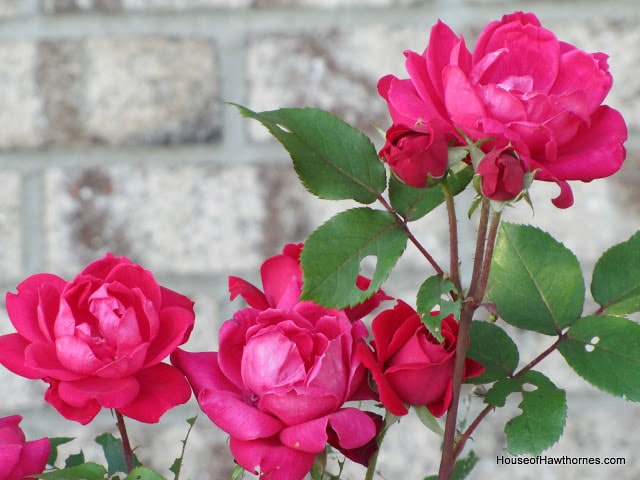 It seems like someone has been munching on the leaves.
And my spirea is blooming.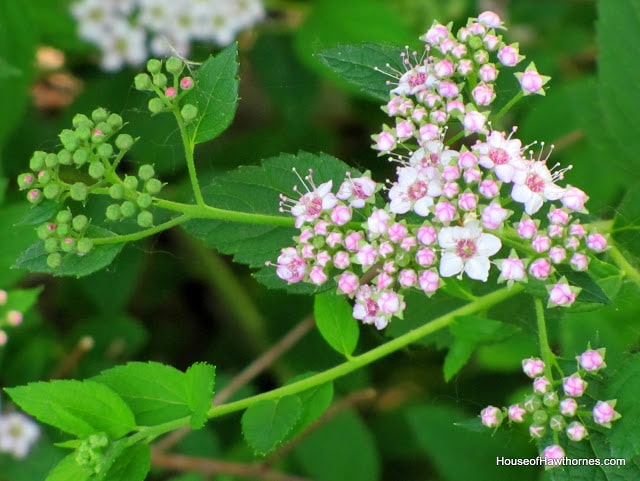 The foliage of the hostas is always a treat this time of year. Prior to the bugs traipsing over from the roses to munch on them.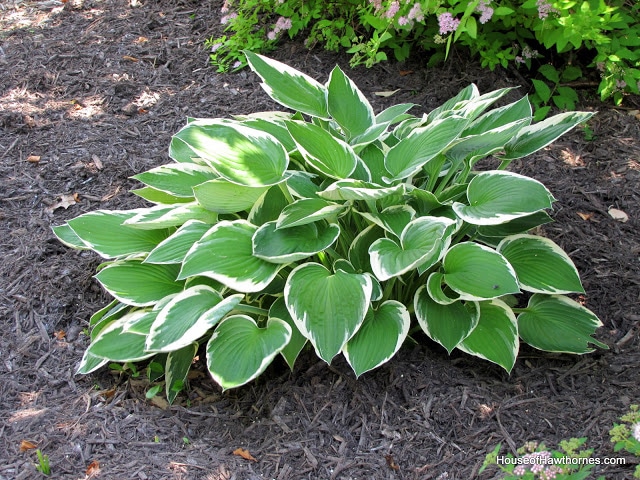 On the ugly side, I'm trying the Topsy Turvy (as seen on TV) this year for my tomato plant. So far, not too impressed.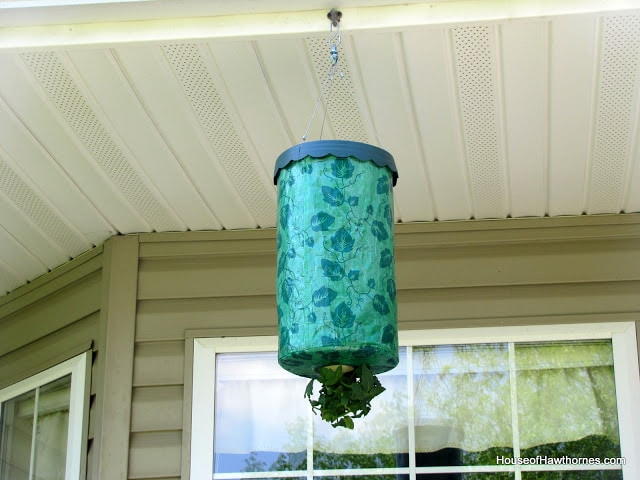 Can I spray paint a plastic bag of dirt?
Linking with Pink Saturday at How Sweet The Sound.