I didn't do any real thrift store or garage sale shopping this weekend. I actually scheduled a doctors appointment for myself at 9:00 AM Friday morning. Prime garage sale time. What the h-e-double-toothpicks was I thinking? And too much other stuff going on on Saturday, so the whole weekend was a shopping bust.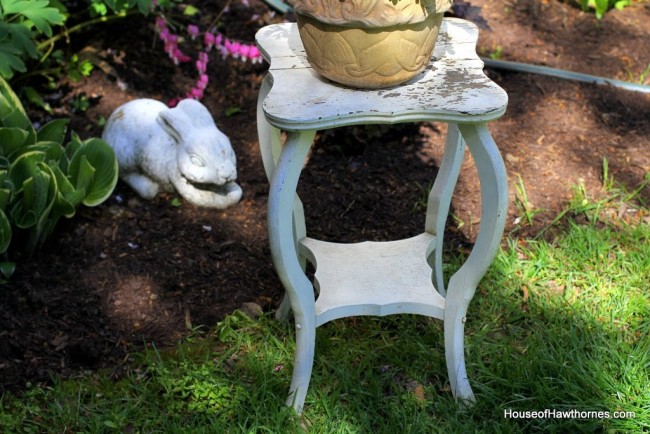 But I did buy this little table one day last week. It's not really thrifty, because I bought it as a antiquey type store and I paid about $15.75 more for it than I would have at a garage sale, but I still thought it was a good deal.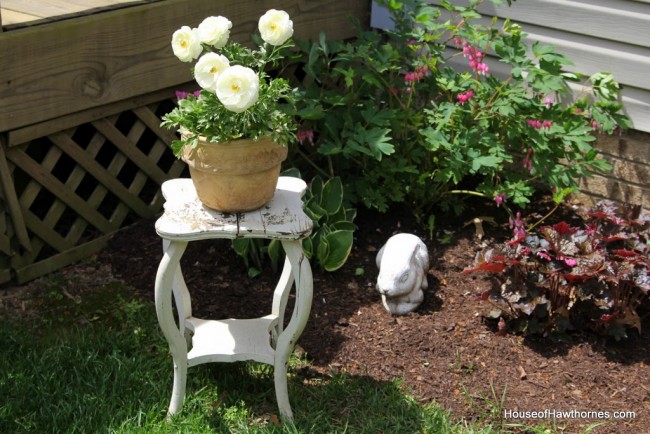 A little chippy paint never hurt anyone. Unless it's lead based, then maybe it has hurt some people after all.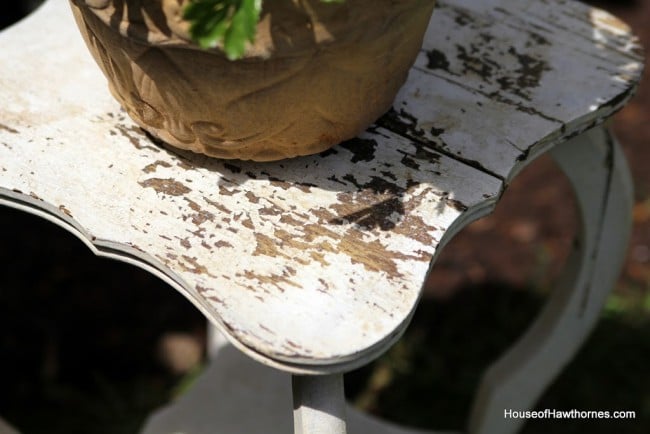 Yes, that is my ranunculus. It's still blooming like crazy. I love this plant!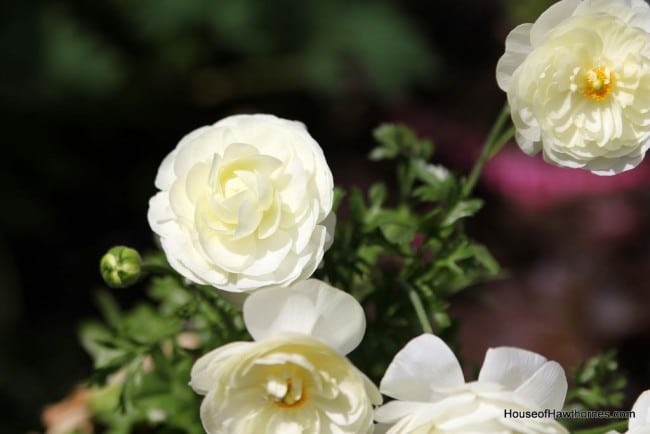 Gotta hop! Lots of stuff to get down today and so little time.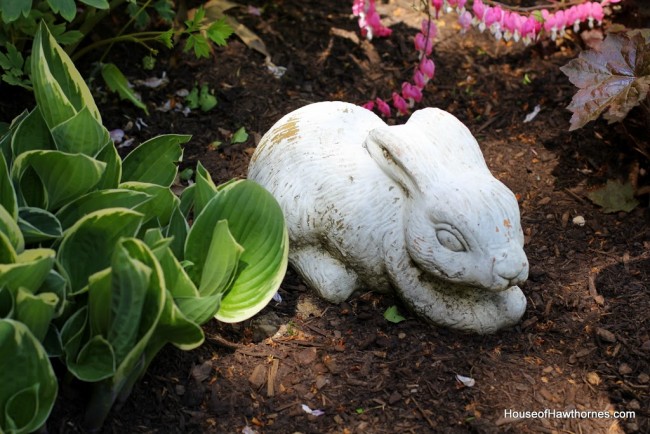 Linking with Coastal Charm's Nifty Thrifty Tuesday.