Although we don't live really far out in the country, we have farm fields surrounding our house. Living in this part of the Midwest, farmers normally plant either corn or soybeans in the fields. The farmer who farms the fields surrounding our house alternates between the two crops. One year corn, the next year soybeans.
And I love the corn years!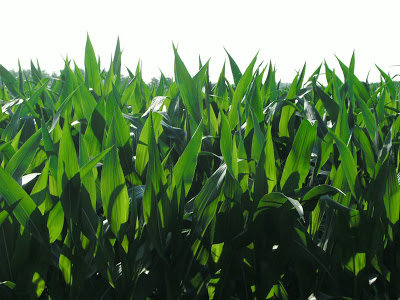 Corn blows majestically in the breeze. The light rustling of the cornstalks is very calming and tranquil.
Soybeans on the other hand are ugly, weedy and only grow to about two feet tall. Something about looking out onto a field of brown disorganized weedy things makes me cranky. I suppose I could ask the farmer to only plant corn, but I'm sure there's a ecological or economic reason why he rotates the crops.
I hate the soybean years!
This photo was taken from the back porch. Just picture the breeze blowing and the cornstalks gently swaying.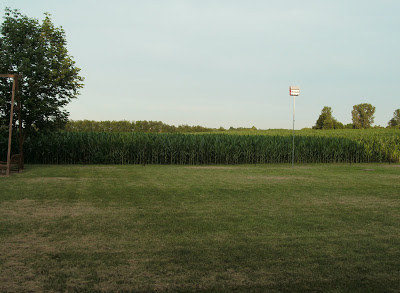 This corn isn't for people to eat. My husband tried to cook up an ear before and he regretted it – it was very very tough and chewy. The farmer normally leaves it on the stalk until October or November, so it's probably feed corn (can you tell I don't have a degree in Agriculture).
Another great feature is that corn grows tall so it is an automatic privacy fence. I took this photo last night and the corn is already over my head. So much for the old saying "knee high by the 4th of July".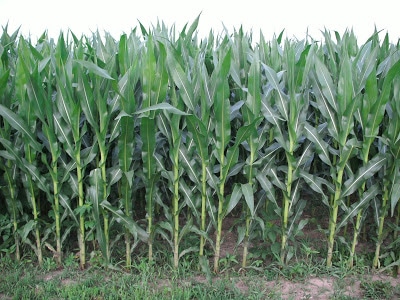 I keep waiting for the baseball players to walk out of the cornfield like in the Field of Dreams movie. I'll let you know when I see them. Until then I will be enjoying my view.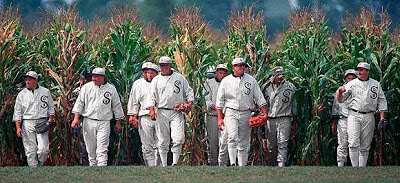 I am linking to
A Southern Daydreamer's
Outdoor Wednesday Party. Check out her site to see other outdoorsy blog posts.