Linda at My Vintage Soul had a giveaway last week. And…I…Won.
Yes, little old me won a giveaway. I was so excited!
And then when it arrived in the mail, I was even more excited!!! Three exclamation marks worth.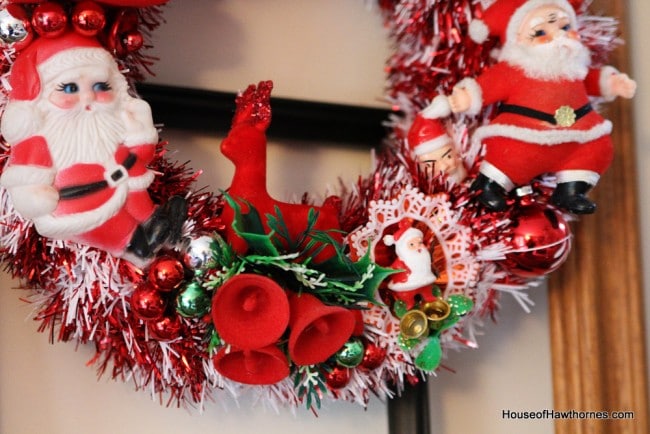 I adore this wreath. It is like everything I love about vintage Christmas decor all wrapped up into one scrumptious package.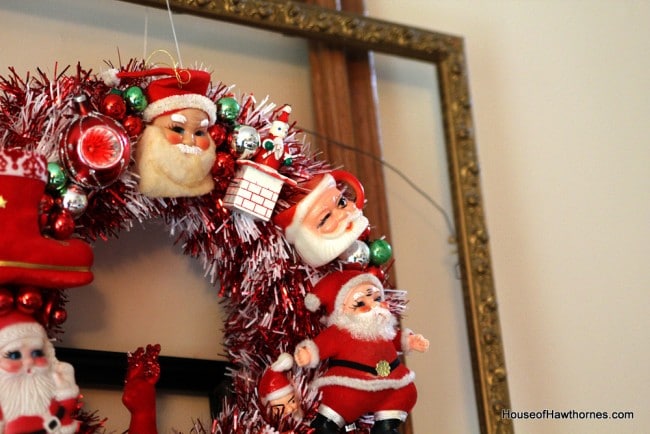 Yeah, and that little thing about me whining about bloggers talking about Christmas already (on my Black, Orange and Spooky post).
Yep, add me to the list.
Ho, ho, ho, Merry Christmas!