My daffodils are getting a taste of winter today.

They are actually quite pretty with the snow on them.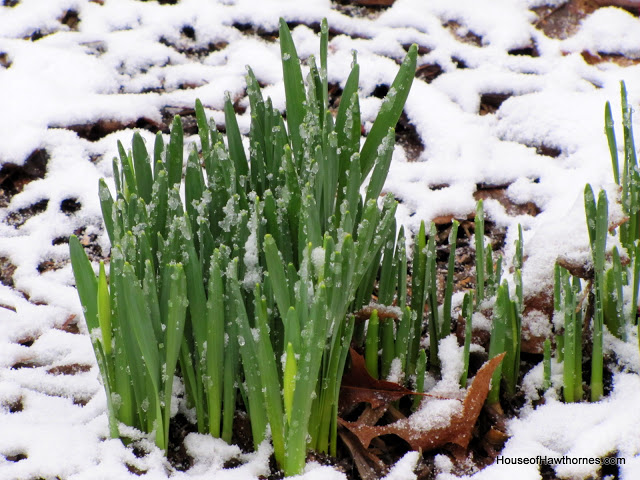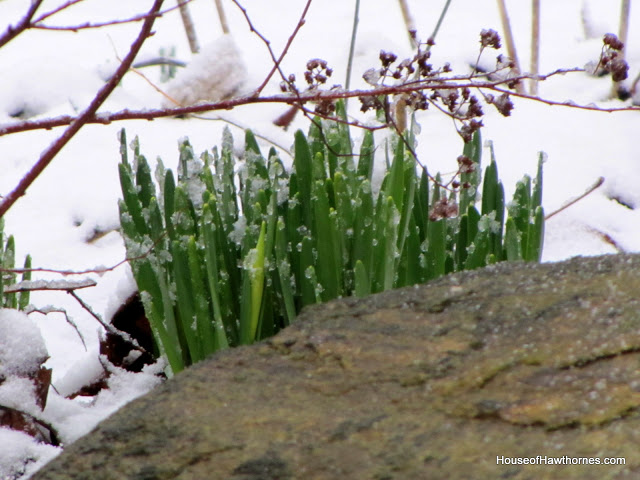 But the snow will melt soon, right? I mean spring starts in 10 days. There's a light at the end of this tunnel.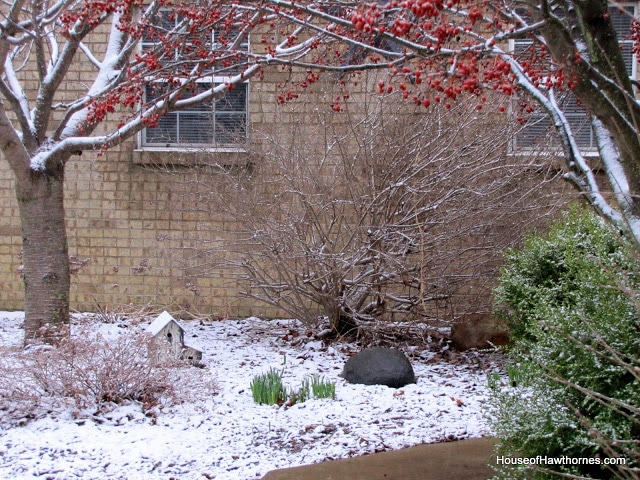 On top of the snow, we're having a wet week here.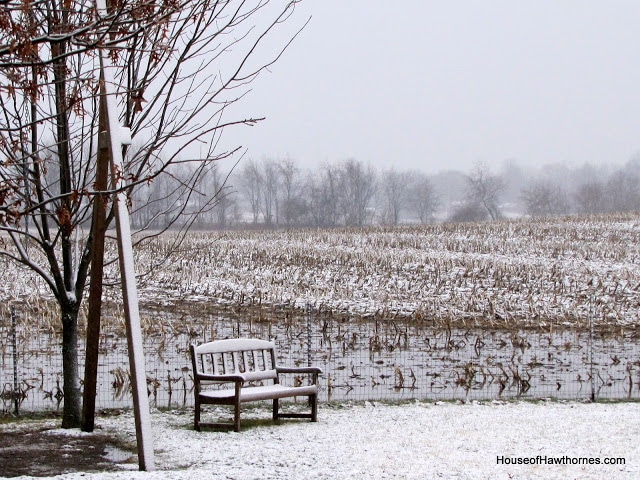 Not nearly as bad as in other parts of Ohio and in the Eastern states, but still pretty soggy.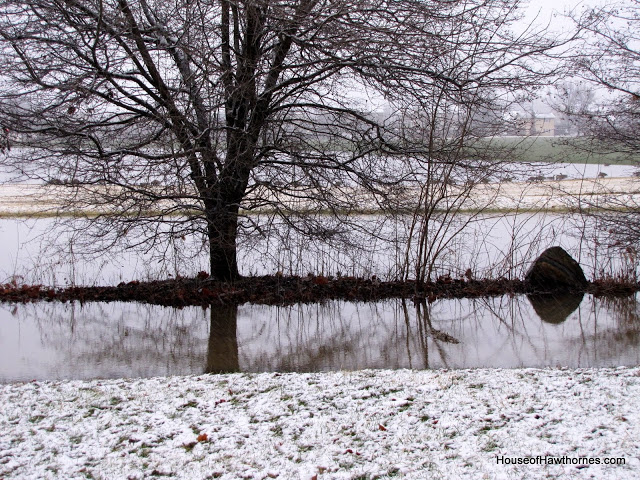 The water in front of the big rock is actually my driveway. Past the rock is our side yard. Then past that is a submerged farm field which the ducks are loving right now.

I almost feel like I live at the lake. Maybe I need to get a pontoon boat and a daiquiri maker.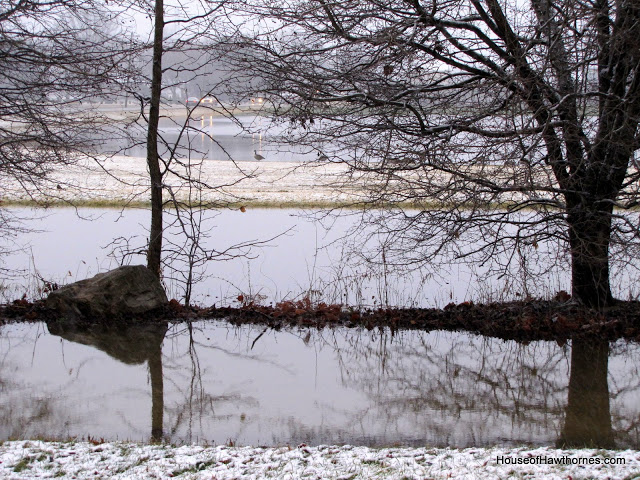 OK, enough of The Weather Channel, I have to get back to some projects. I'm "supposed" to be painting something.