The best thing about having a new dog in the family is going for walks. We hardly ever took Sheba for a walk. Not because we didn't like her, but just because she's a smaller dog, has a big fenced backyard and she got enough exercise running after rabbits and groundhogs back there.
But Lacey is a bigger dog and she likes to go for rides in the car and long walks (sounds a little like a cheesy personal ad). So we have been obliging her. And since we're going anyhow, we've started taking Sheba along too. She can really pout when she thinks we're spending more time on the new dog than on her.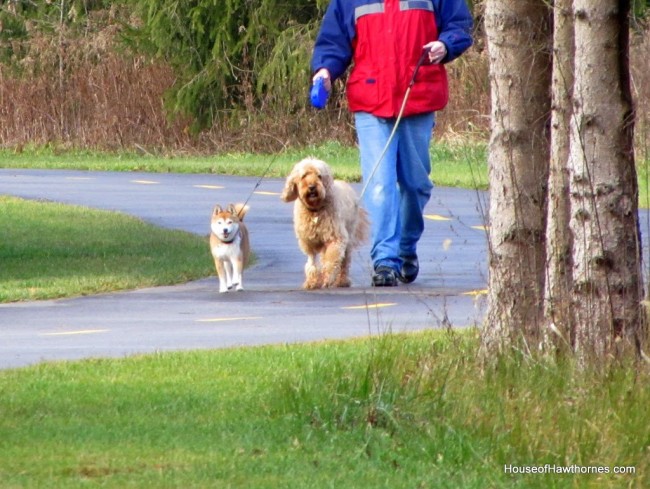 Lacey can walk a lot farther than I can. But we found a new little park not too far from the house where we can walk far enough to keep her happy and not too far that I am whining by the time we're done. Believe me, I can whine like a pro when I want to.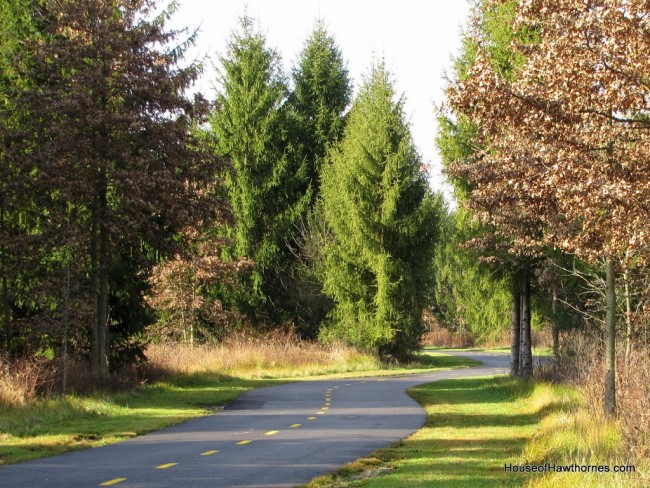 I am good for about 1 ½ miles. This particular day we had walked 1 ¼ miles and were very close to finishing the loop and nearing the parking lot when we came upon a part of the trail that was covered in water. 6 inches of water. Couldn't go around, so we walked through.
Lacey loved the water. Me, not so much. But it was better than walking back the other way (an additional 1 ¼ miles). Given the two options, I would have swam through it if that is what it took!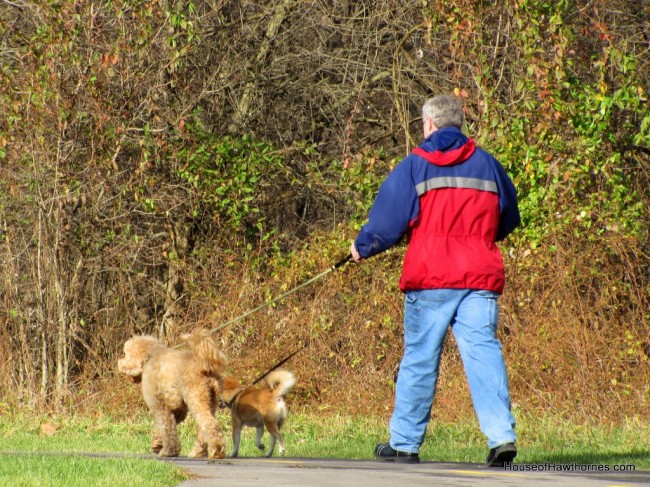 Wish I had pictures of the water, but I was more concerned about getting my shoes wet at that point.
This particular trail had a gorgeous treat on it though. Peaking out of the trees, around the bend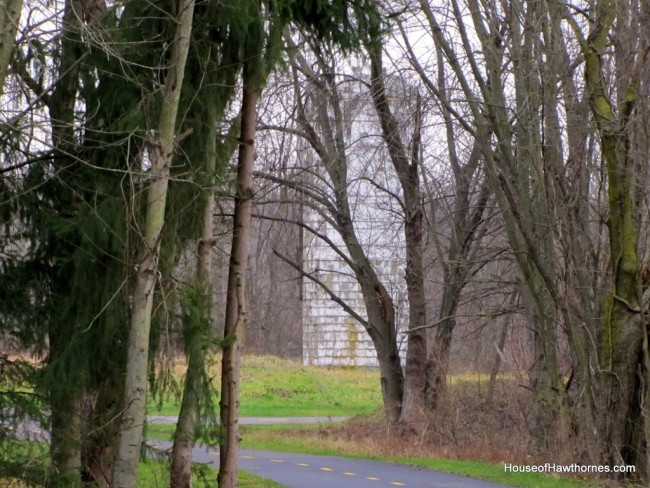 was a grain silo from an old barn that used to be on the property.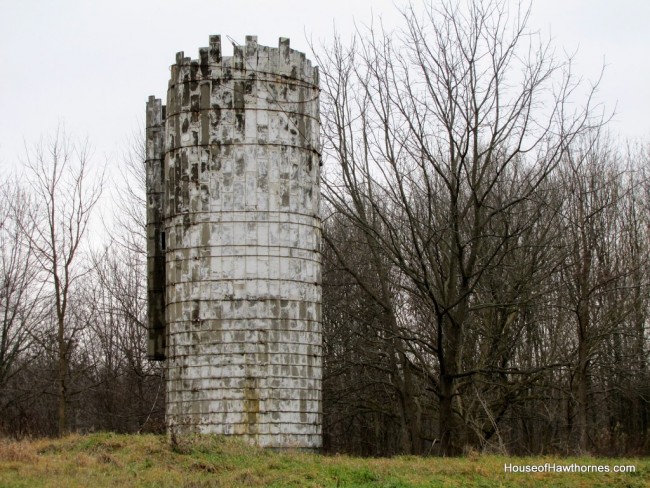 Almost made my waterlogged shoes worth it. Almost.