The first thing on my list of yard sale finds to redo or repurpose or upcycle or whatever we call it nowadays is . . .
the vintage tomato slicer.
I find vintage wooden handled kitchen tools all the time at yard sales and they're prime material for upcycling!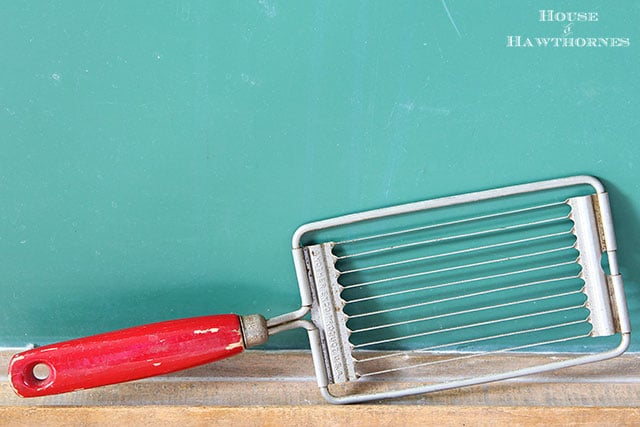 What really freaked me out about this thing is that it has these little hack saw blade looking things on it.
But I'm a girl who likes a little bit of danger.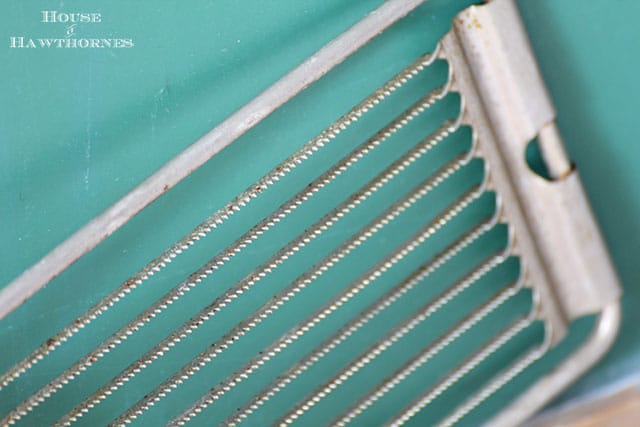 And my fingers. I like my fingers too.
So I repurposed it as . . .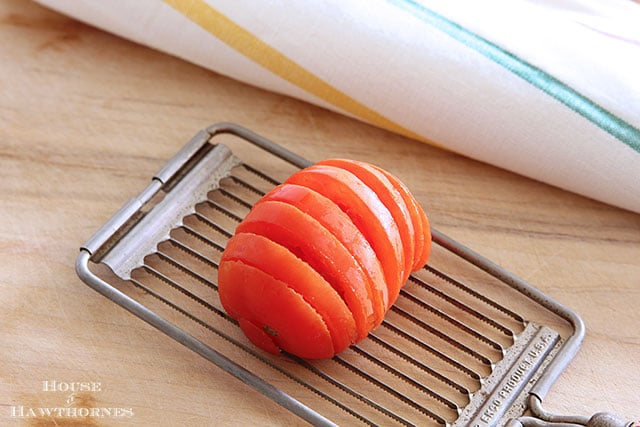 a tomato slicer.
Just kidding. It does cut a mean tomato slice though. I never get them that even and thick with just a paring knife.
I really made the tomato slicer into a photo/postcard holder.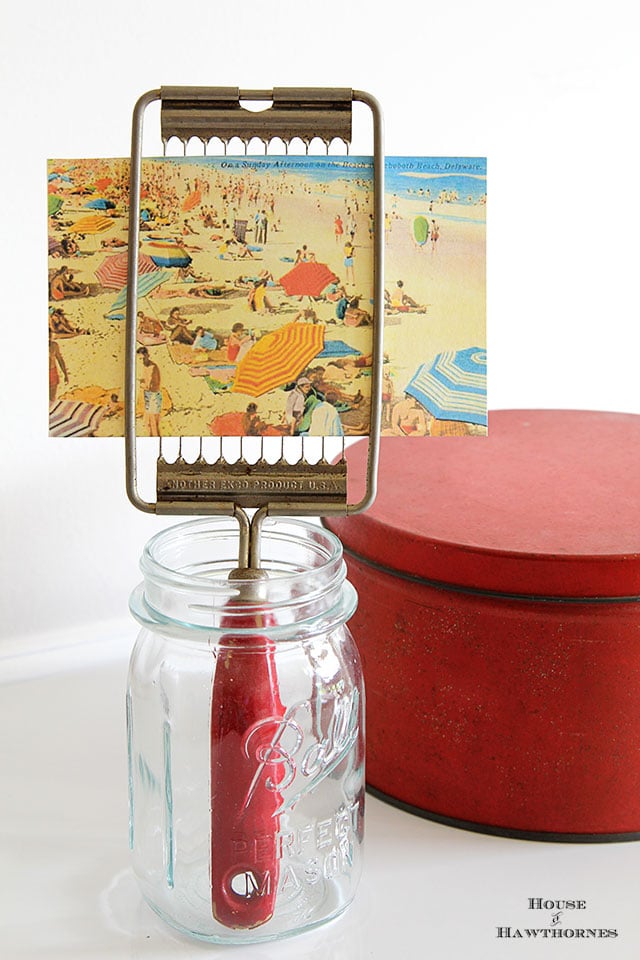 Plop it in a mason jar and off you go.
I know it's really one of those so-simple-it's-silly kind of ideas, but it is what popped into my mind when I first saw the thing at the yard sale. Even before I knew it was a tomato slicer.
Side story. I went ahead and cut the tomato for that photo and put it in the fridge for hamburgers later that night. Then sat down to get my photos ready for this post and noticed all the gunk and black spots and hairs (?) on the tomato slicer in the second photo.
So, that poor tomato, who gave his life to support this blog, was tossed in the trash.
Then I cleaned the slicer and cut another one to actually eat.
For more ideas of how to use kitchen tools in unique ways - Vintage Kitchen Tools Repurposed For Gardening.
And all my repurposing projects can be found - Upcycle And Repurpose Projects