I have an explosion of yellow going on in the garden right now.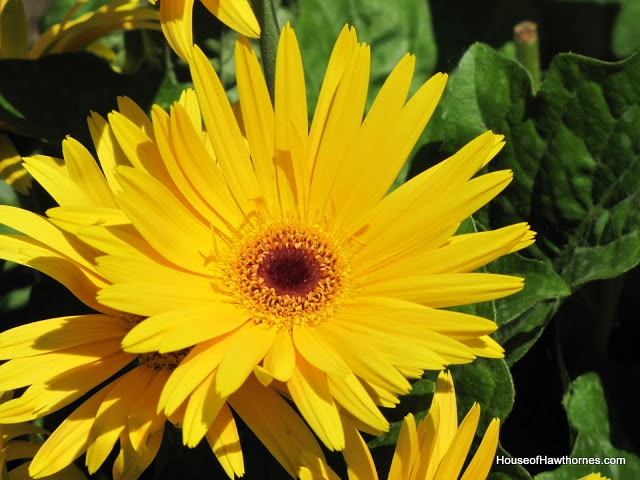 I just love these gerbera daisies. Instant vibrant color.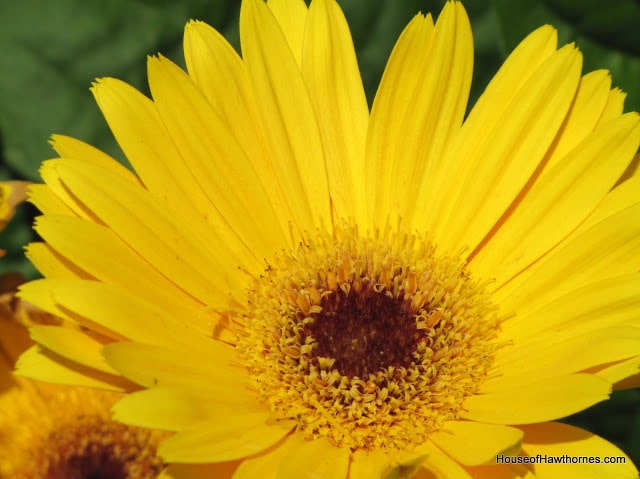 The Santa Fe tickseed is going strong.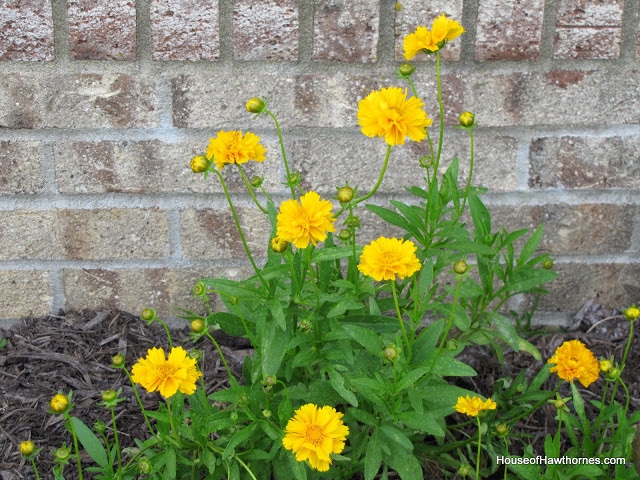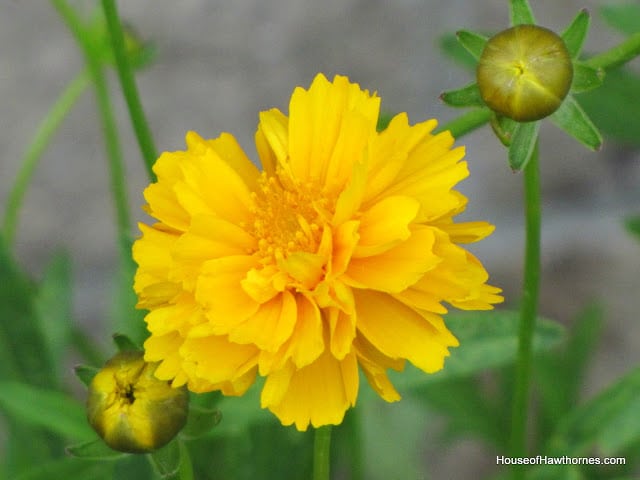 My black eyed susan vine is busting out.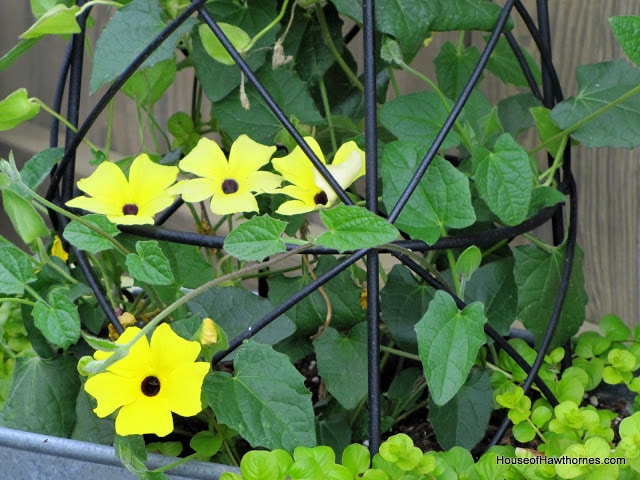 When I showed it last year I was surprised that not a lot of people had heard of them before. It is one of my favorite annuals and I buy at least one every year. It may be a Midwestern plant though.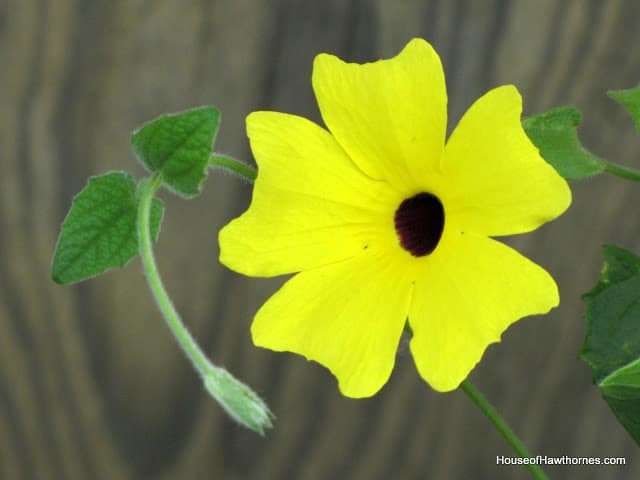 I have at least 15 Stella d'Oro daylilies in various flower beds. I may have to start giving some to the neighbors this fall, since I have a few plants that need dividing and how many of the same plant do you really need?
Don't want to be the crazy daylily girl.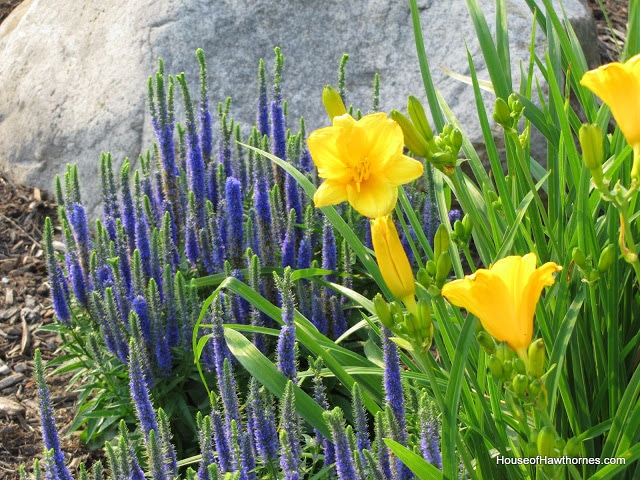 Did you know that daylilies only last one day? Hence the name.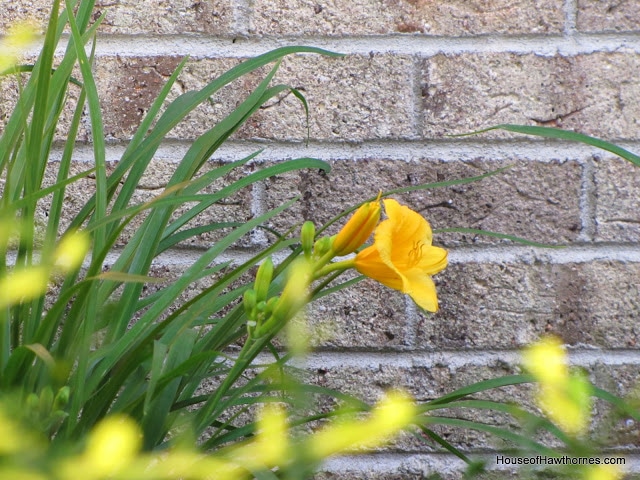 And lest you think it's all prettiness in the flower beds around here, meet Skully.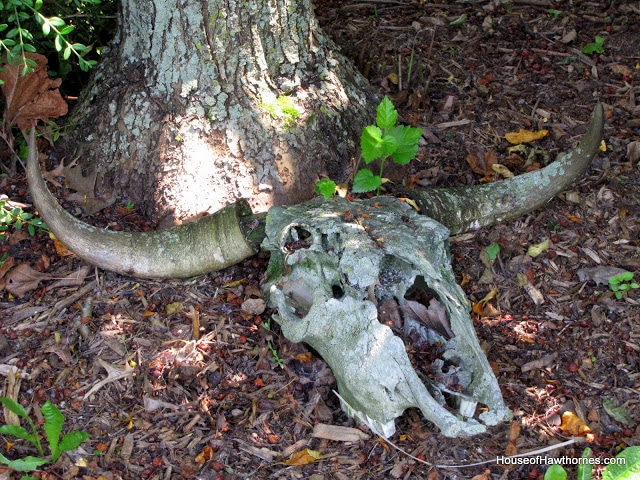 This guy was in this very spot when we bought the house. The previous owners had a little Southwestern decor theme going I guess.
My husband thinks it is cool. I'm not going to touch it (yuck), so it may be here for a while.