Don't these two Halloween pieces have the greatest vintage vibe?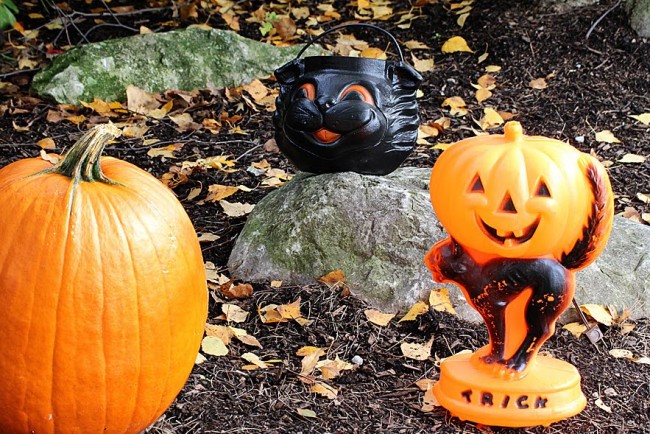 I bought them both at a thrift store last week. The pumpkin on the left is not a thrift store find. He was jealous of the giant pumpkin on the front porch and insisted on being in this photo shoot.
This kitty cat has a bar code sticker on the bottom, so pretty sure he's not really from the 1950's. He only cost 50 cents at the thrift though, so that makes up for his youthfulness.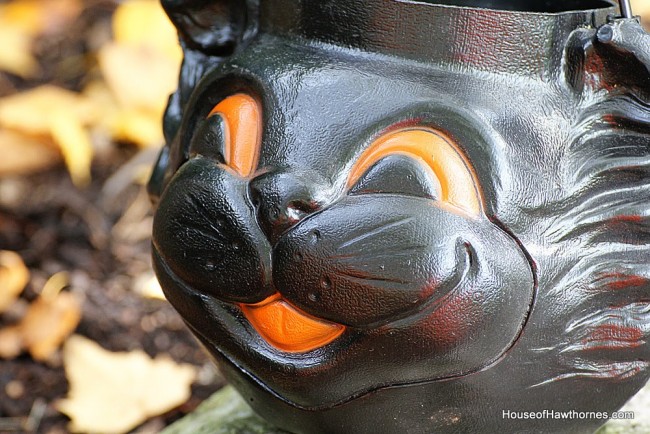 No bar code here, but no date or maker either. It has a UL mark on the back and tells you what wattage bulb to use (7.5 watt in case you were wondering). Still cute for $1.91, so I decided to start my Halloween blow mold collection with it. Gotta start somewhere.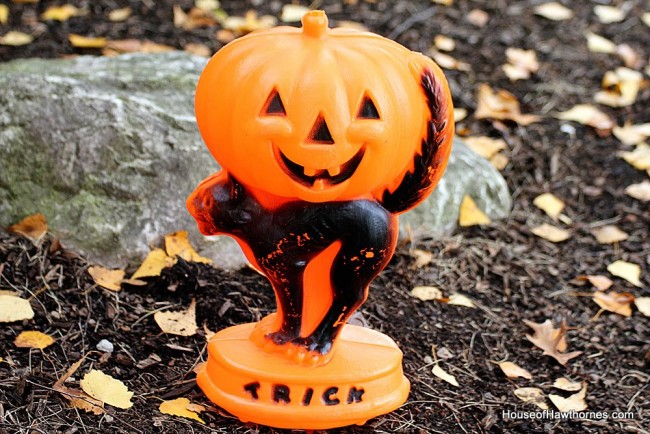 I also found this tool tote for $2.92. I will probably paint it up and stick some baby pumpkins in it for Fall.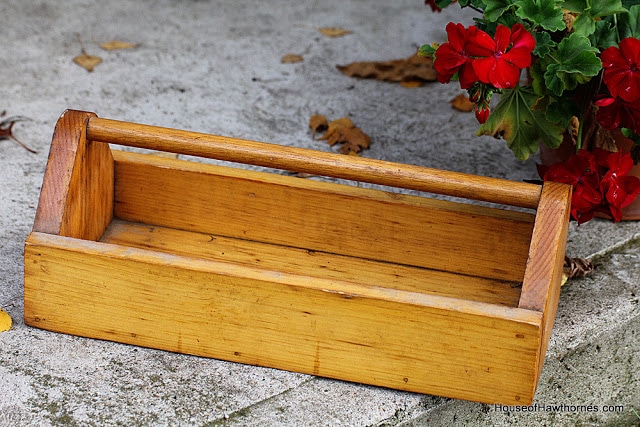 My favorite thrift store was PACKED with Halloween castoffs last week and I'm hoping even more comes in this week. True vintage Halloween pieces are so hard to find, but I'm not giving up. There's some Great Grandma out there just dying (maybe literally) to get rid of her Halloween noisemakers she had as a kid.
Have you found any neat Halloween stuff at your local thrift stores this year?