Quick and easy instructions for how to make fall outdoor planters for your porch or garden. Along with tips for the 10 best fall flowers for pots.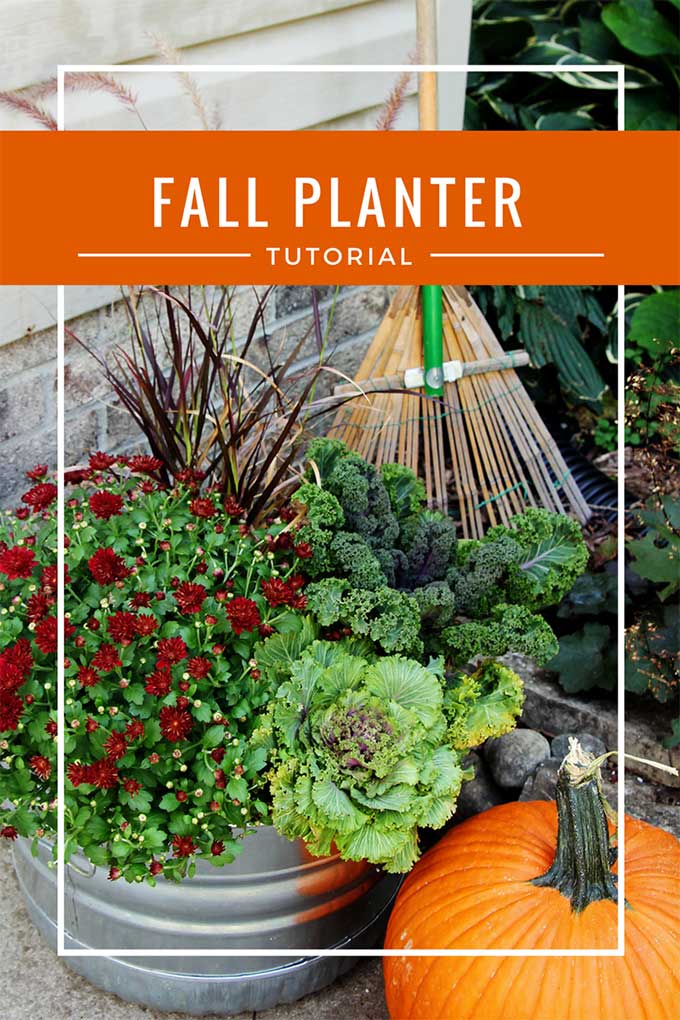 Fall is in full swing around here.
It's apple picking, boot wearing, pull the comfy sweaters out of storage time.  And I can't be happier.
Besides, the Country Living Fair is coming to town this weekend, so I'm in an extra good mood to see all that vintage/farmhouse/crafty goodness all in one place.
…