Painting your front door will give you loads of instant curb appeal. Learn how to paint your front door the easy way.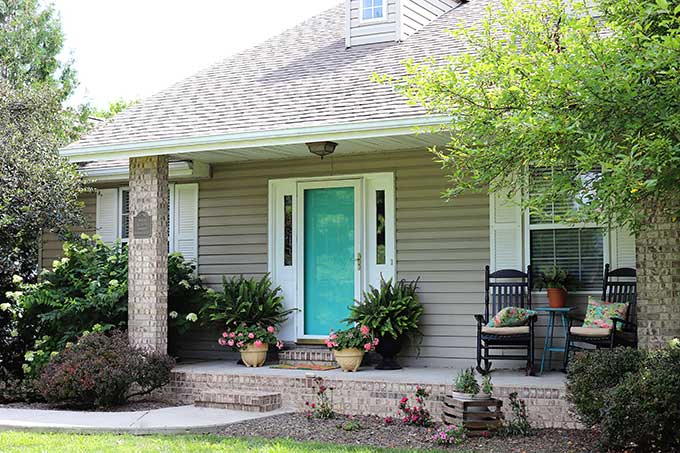 In my last post, Front Door Colors That Pop, I showed you some door colors that I was lusting after. I ended up going with Glidden's Capri Teal, it's like turquoise and green had a love child and named it Wonderful.
But love child or not, repainting my front door was not without its obstacles.
…