Quick and easy spring porch pot inspiration for transforming your tired winter pots to beautiful spring porch decor. A great front porch decorating idea on a budget!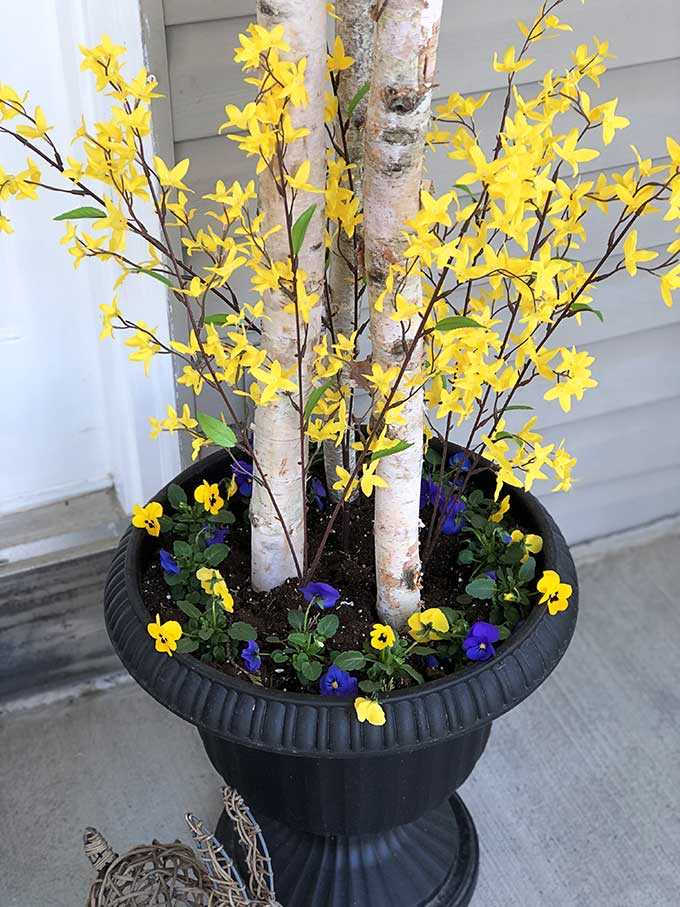 I decided to give my porch pot a little refresh for spring.  Because it's the 1st day of spring and all.  Yippee!!!
I'm all about using what you have and not spending a zillion dollars on something you're just going to change out in a few weeks, so instead of buying all new stuff for spring (who's got the time or money for that), I mostly worked with what I had or what I could buy for a few bucks.
Now, the last time you saw my porch pot it looked very festive for the holidays.
…