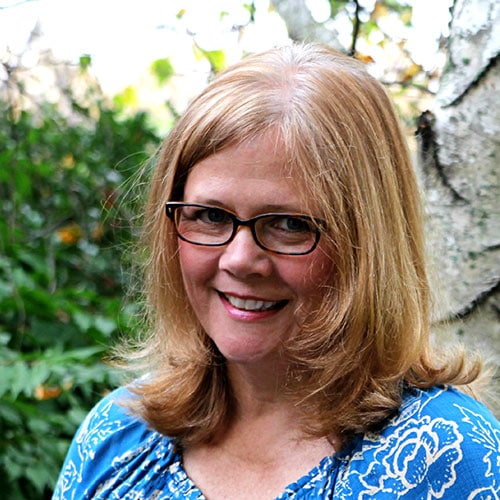 House Of Hawthornes was started in 2010 and is a home and garden site with an emphasis on thrifty living.
I write about quick and easy DIY projects for both the home and garden, gardening tips and tutorials and thrifty home decor ideas that won't break the bank. Modern Farmhouse, Flea Market, Eclectic and Industrial Styles are favorite design styles around here.
Here at House Of Hawthornes I have been absolutely honored to be featured in many online sites and in-print magazines: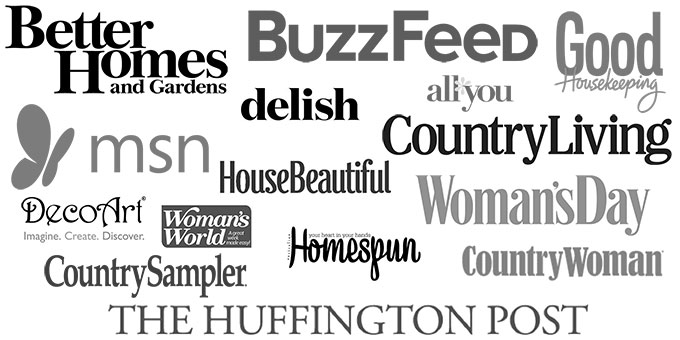 As a little girl growing up in a small town in the Midwest, I never dreamed what my love of writing and passion for DIY would bring!
What you will find on House Of Hawthornes:
DIY PROJECTS: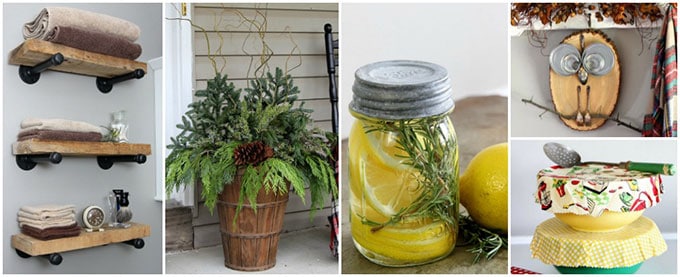 When I'm not out at the thrift stores, I'm trying my hand at DIY projects. They're usually quick, easy and inexpensive because Mama don't have time for anything complicated!
Some of my favorite and most popular projects are my DIY Industrial Pipe Shelves, DIY Wood Slice Owl and How To Make Winter Porch Pots.
If you enjoy thrift store repurposes, you'll like How To Make A Succulent Planter Out Of A Typewriter (no typewriters were destroyed in the process, I promise), DIY Earring Holder and DIY No-Sew Shirt Pillow Tutorial .
And if you enjoy gardening related DIY projects, my Homemade Squirrel Repellent Recipe, DIY Birdseed Suet Cakes and Container Gardening Made Easy are winners.
Gardening Tips And Tutorials: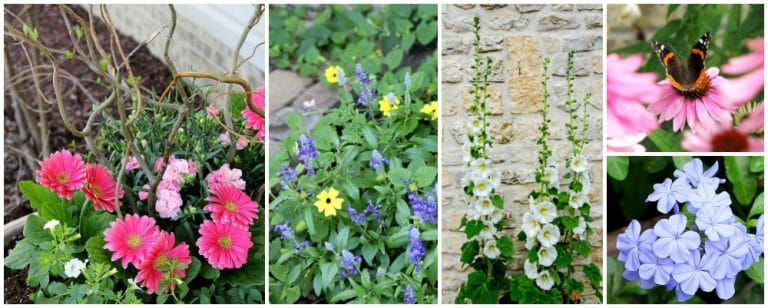 I have been hooked on gardening ever since I planted my first petunia as a child. I'll take you along on my journey to brighten up my little corner of the heartland. Of course, this being Ohio, I'm only able to garden when the snow's not flying. So whether container gardening or planting your annuals and perennials in your flower beds, there's TONS of inspirational ideas here. And lots of pretty photos to look at.
Some of my favorite flower gardening tutorials are my beloved Black-eyed Susan Vine tutorial (I plant this every year and it NEVER disappoints), my tips and tricks on how to get peonies to bloom with my How To Grow Peonies Your Neighbors Will Envy post and my list of Old Fashioned Flowers For Your Garden. Grandma planted those flowers for a reason!
My 20 Whimsical DIY Miniature Fairy Garden Ideas is always a hit with the creative crowd along with How To Make A Penny Bowling Ball (photos aren't much to look at, but it's a great spring project for your garden)!
If you are not sure what planting zone you are in (I garden here in central Ohio and am 6a, BTW) you can find your zone on the interactive USDA Plant Hardiness Zone Map. You just pop in your zip code and it tells you what zone you garden in!
Thrifty Home Decor Ideas: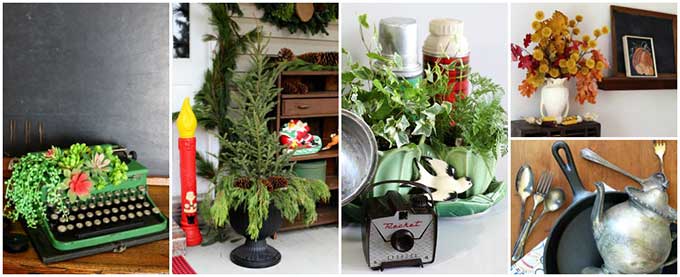 Ever since I was a child, I have been attracted to vintage and antique items that have had a hard life. To me, the more rusty or chippy something is the better. My goal is to mix these vintage items into my home in an attractive, modern vintage way and I am on a mission to show you how you can do it also.
And since sometimes FINDING the good vintage and farmhouse goodies is the hard part, a good place to start is my Top 10 Thrift Store Shopping Tips and Tips For Shopping Flea Markets, Festivals And Fairs. Once you finds the goods, you'll want to check out my tips on How To Clean And Restore Thrift Store Finds. And my Resources For Vintage And Thrift Store Lovers is a great place to learn more about what you collect, how to date certain items and how to correctly identify them. I'm constantly adding to that list!
One of the places I absolutely adore to infuse some vintage goodness in is holiday decor! Some favorite vintage Christmas decor posts are my Christmas Home Tour: Thrift Store Decor Style, Christmas Porch Decorations, Adding Retro To Your Christmas Porch Decor (this year's version of my Christmas porch decor) and How To Make A Tom & Jerry Drink: A Classic Christmas Cocktail (I love this one because it's not only an old recipe it's served in the cutest vintage bowls).
And if you can't get out and about to the thrift stores, estate sales and flea markets, you may enjoy Where To Buy Reproduction Vintage Christmas Decorations. It's a nice selection of vintage-inspired Christmas decor to get the look quickly.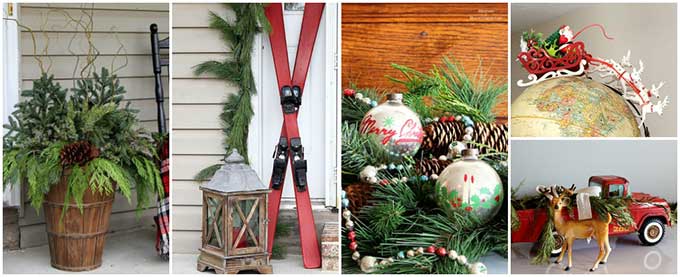 The girl behind the blog:
First and foremost, you must know that I'm not the serious type. Never have been. Never will be. I've got a weird sense of humor and I'm not afraid to use it.
I'm a born and bred Ohio girl, currently living in Central Ohio with my husband, wonderful son and a lively Labradoodle name Lacey.
My hair is not always as blonde as it looks in my photo. I know, I know. It's hard to believe, but I have a lot of gray hair (see it there on top) and it's a bear to keep it the right color.
I have a love affair with all things vintage and simply cannot pass a thrift store without stopping in.
I love, love, love to find something at the thrift store and breathe new life into it and turn it into something usable and fun. And maybe even a little trendy.
I'm currently obsessed with a capital "O" with Thermoses, typewriters and vintage cameras. If we run into each other in the thrift store and any of those items are on the shelf, I'll wrestle you to the ground over them. In a polite sort of way.
So there it is in a nutshell. A really big nutshell.
I would love for you to follow along on this nutty journey of mine. You can subscribe to receive updates on the form below or follow me on Facebook or Instagram!
Hope you enjoy my blog!