The best gardening apps to help you plan a successful garden this summer. We use smart phones for everything else, so why not bring them into the garden. (Updated January 2019)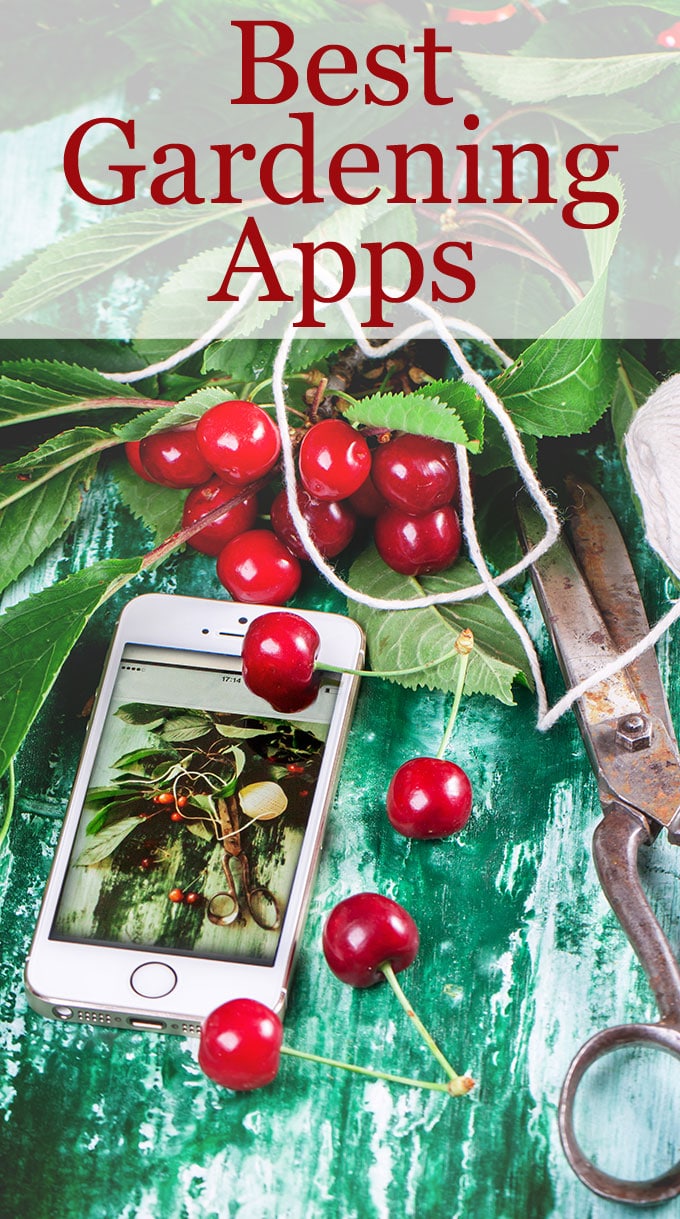 Now, normally you don't think of gardening as hi-tech. And actually it is a GREAT way to unplug. But there's no reason a little technology can't help us out a bit in the garden.
So I decided to list a few gardening apps that I find useful. All these app are FREE and you can be found on both Google Play and iTunes (for Android and iPhone/iPad).

Best Gardening Apps
You can set up a virtual garden, choose the plants you want to grow in that garden and then the app alerts you when it's time to sow seeds or plant the plants (all based on your zip code).
And it's not just veggies, you can make flower gardens, herb gardens, fruit orchards.
You can browse through a listing of practically every plant and it will tell you details on the plant, a planting date for your area and will show you videos of how to grow them (videos not available for all plants yet). If you like what you see, you can add the plant to your virtual garden from that screen too.
There are links to Burpee's online store if you want to go ahead an order seeds from them right then and there. I honestly have never ordered off there, but it seems to be a pretty all-inclusive app. And since it's important to so many gardeners these days, they do have a statement on their store site regarding their use of non-GMO seeds.
This app gets two green thumbs up from me!
It's really pretty cool because you can just snap a photo of a plant with your phone and in a few seconds it will identify the plant for you and give you detailed info about it!
It has over 20,000 plants in its data-base so chances are they will know what that plant with gorgeous blue flowers growing in your neighbor's backyard really is (it's Plumbago auriculata, by the way).
If you already know the name of a plant you can use the search option to get information about it.
And you can also ask a horticultural expert about diseases, pests or problems you may have with a plant (there is an additional charge for this service which, at the time of this writing, is $1.99 – well worth the cost compared to replacing your new Fiddle Leaf Fig).
It's a great vegetable gardening app for those just getting started with growing their own food or for those that want to create a hi-tech garden journal.
It shows you your weather forecast for the next five days right in the app so you can plan your chores accordingly or protect your plants from an expected frost.
Has planting and growing advice for over 250 vegetables and herbs.
Since tomatoes and peppers are probably the most planted veggies in home gardens, the app has built in Tomato and Pepper Choosers so you can narrow down your selections based on plant size, fruit size, heirloom vs hybrid, disease resistance and more. Who knew there were so many choices!
And the really neat thing is you can tell the app when you planted your tomato plant for example and it will make note of that along with any other notes you care to make so you can remember next year what worked, what didn't and what you want to try again.
If you want to attract a certain type of pollinator to your garden (bees, butterflies, hummingbirds, beetles or bats), you can look for annuals, perennials, vines and trees that will bring them running. I'm still not sure why people want to attract bats, since I spent the better part of my childhood summers cowering under the covers avoiding them. But if you want some bats in your belfry, go for it!
You can also input what color flower you are looking for or what type of sunlight the location has and it will narrow down the plants further.
For my area if I want to attract cute little hummingbirds with a perennial with a pink bloom I would choose Beebalm.
Another green thumbs up. I suppose you could google the information instead, but it's so handy to have the app on your phone when you're at the nursery picking out plants.
And I'm going to throw this one in even though it encompasses so much more than gardening,
If you are a pet owner, this is a must have app to have on your phone.
If your pet has ingested anything you think may be harmful, you can use their searchable database to get crucial information on hundreds of toxins, both household and plant based.
Sample images, potential symptoms and severity of exposure are included along with a one touch dialing number for the ASPCA Animal Poison Control Center so you can talk to a person ASAP.
Unfortunately, I could not find an app that will edge the flower beds for you. That's still up to you!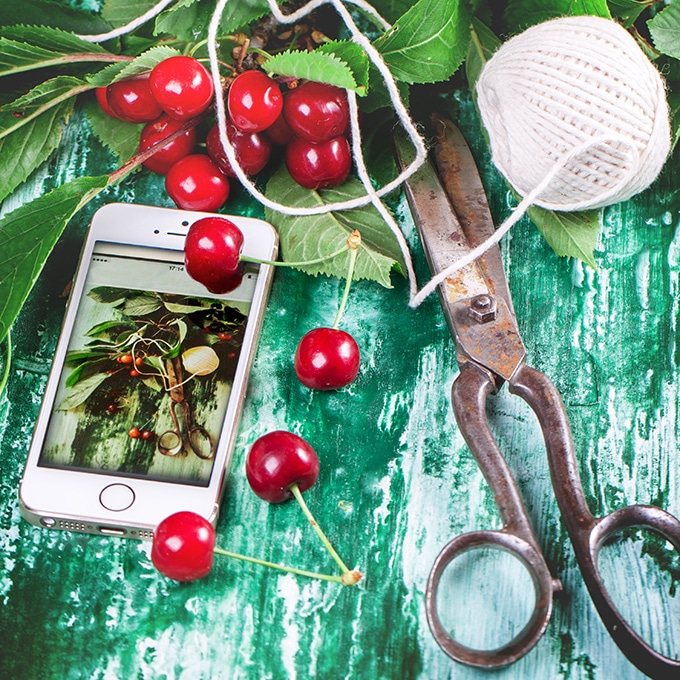 (This post contains some affiliate links for your convenience. You can read my full disclosure policy here.)


Other articles you may enjoy:
Old Fashioned Flowers For Your Garden
How To Make Winter Porch Pots
Lazy Girl's Guide To Drying Hydrangea