I know, I know. It seems like just yesterday it was Halloween!
Here you are, hardly done digesting 49 pounds of candy corn, and I'm over here eating fruit cake and drinking eggnog.
But with all the craziness of 2020, I felt it just made sense to slide right on into the holiday season a smidge sooner than I normally would.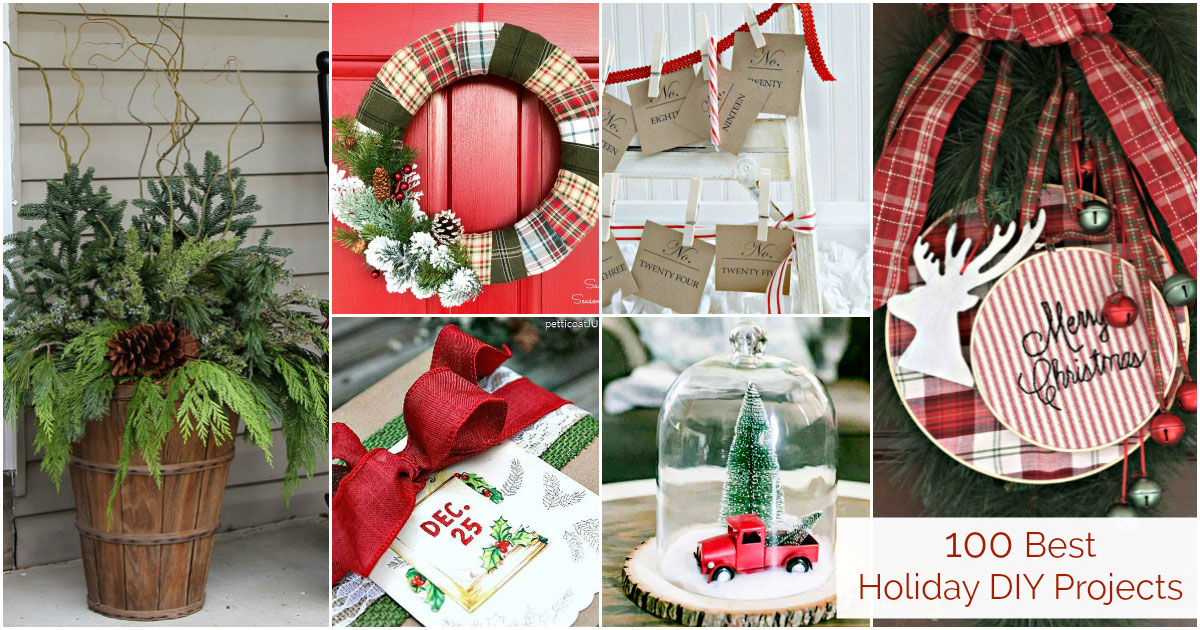 Christmas is my happy place and darn it, I am in need of my happy place right about now!
If truth be told, I've been wearing my Christmas jammies for the last week anyhow!
So to give you some Christmas inspiration, our Thrift Store Decor Team has put together our top 100+++ favorite Holiday DIY projects and decorating ideas.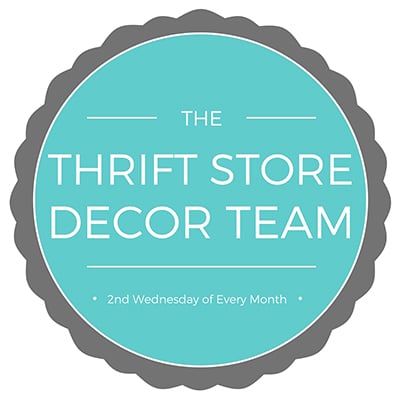 Did I mention you have enough time to start these now and actually be ahead of the game for once?
Is there possibly an upside to 2020?
100 Best Thrifty Christmas Crafts And Decorating Ideas
I'm going to recap a few of my favorites and then if you scroll down to the bottom you'll see all 100+ ideas (I think it's actually closer to 150 now):
Sadie Seasongoods' Plaid Christmas Wreath From Recycled Flannel Shirts gives me just the dose of plaid I need this time of year!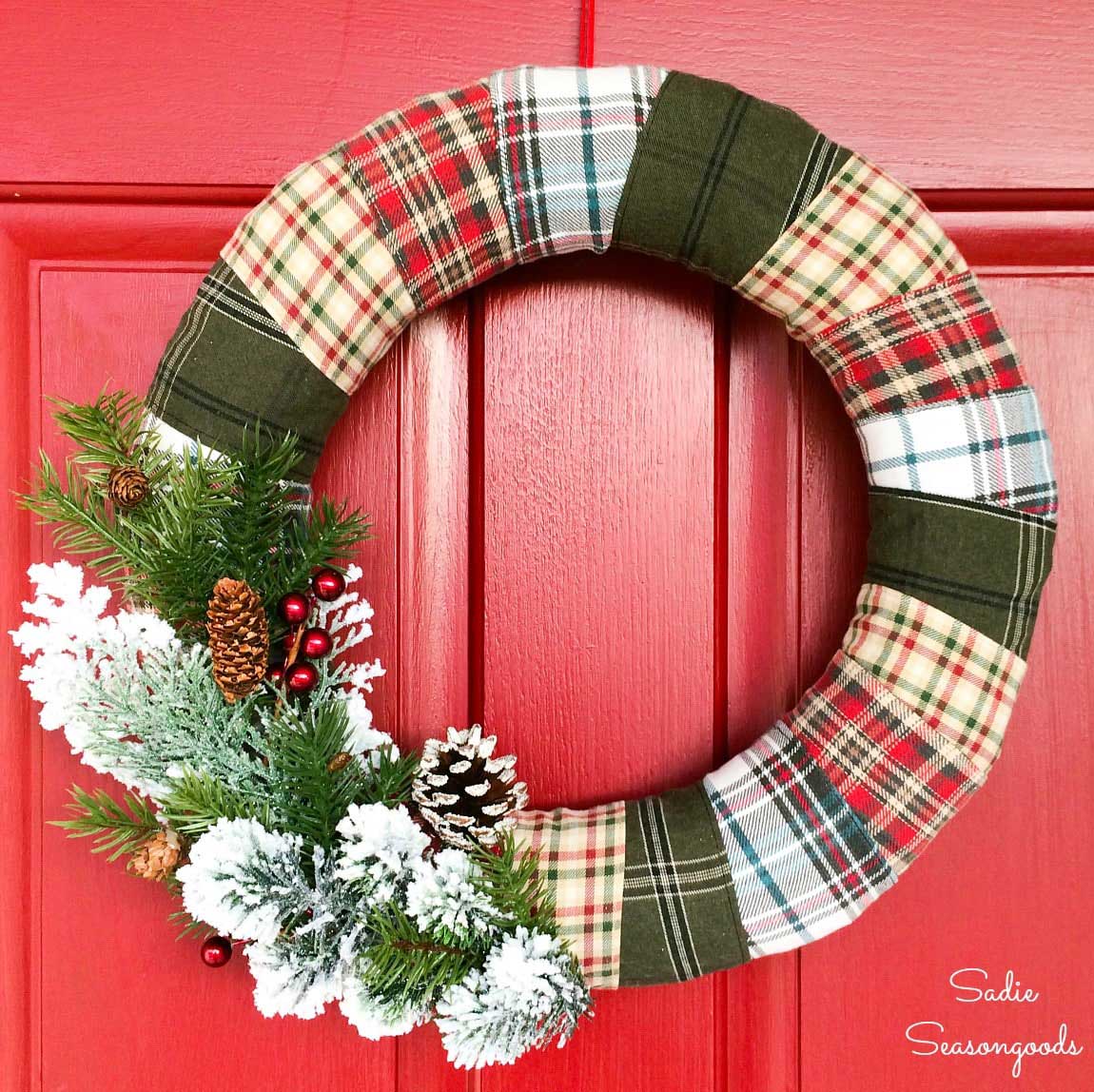 An advent calendar is something that needs to be made well in advance of Christmas, and My Uncommon Slice Of Suburbia's DIY Advent Calendar is a great one to get started working on.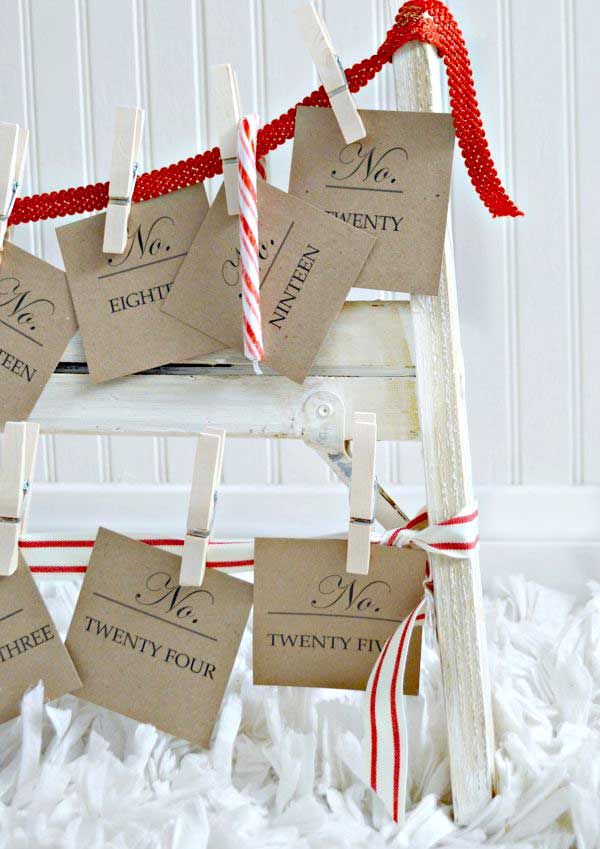 Petticoat Junktion repurposed some vintage Christmas cards into pretty gift wrap for the holidays. I'm always up for a good Christmas card recycling project!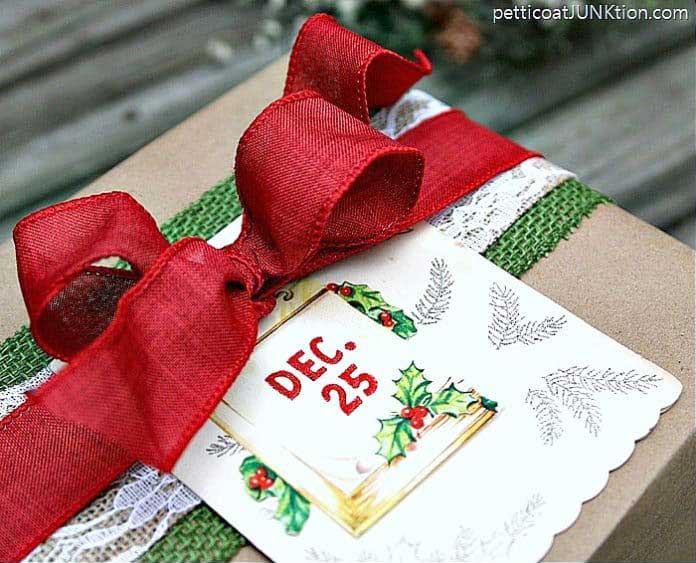 Gail at My Repurposed Life's Wooden Christmas Tree Stand Box is not only stylish, it is a storage-friendly tree stand!
I love that it FOLDS FLAT to slide out of the way for the other 10-11 months out of the year.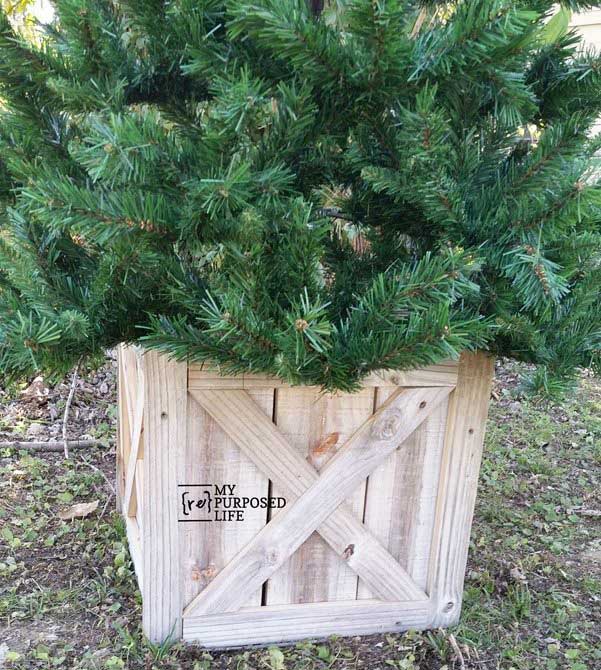 This fun Christmas Cloche was made from a thrift store find by Maryann at Domestically Speaking. Love the red truck!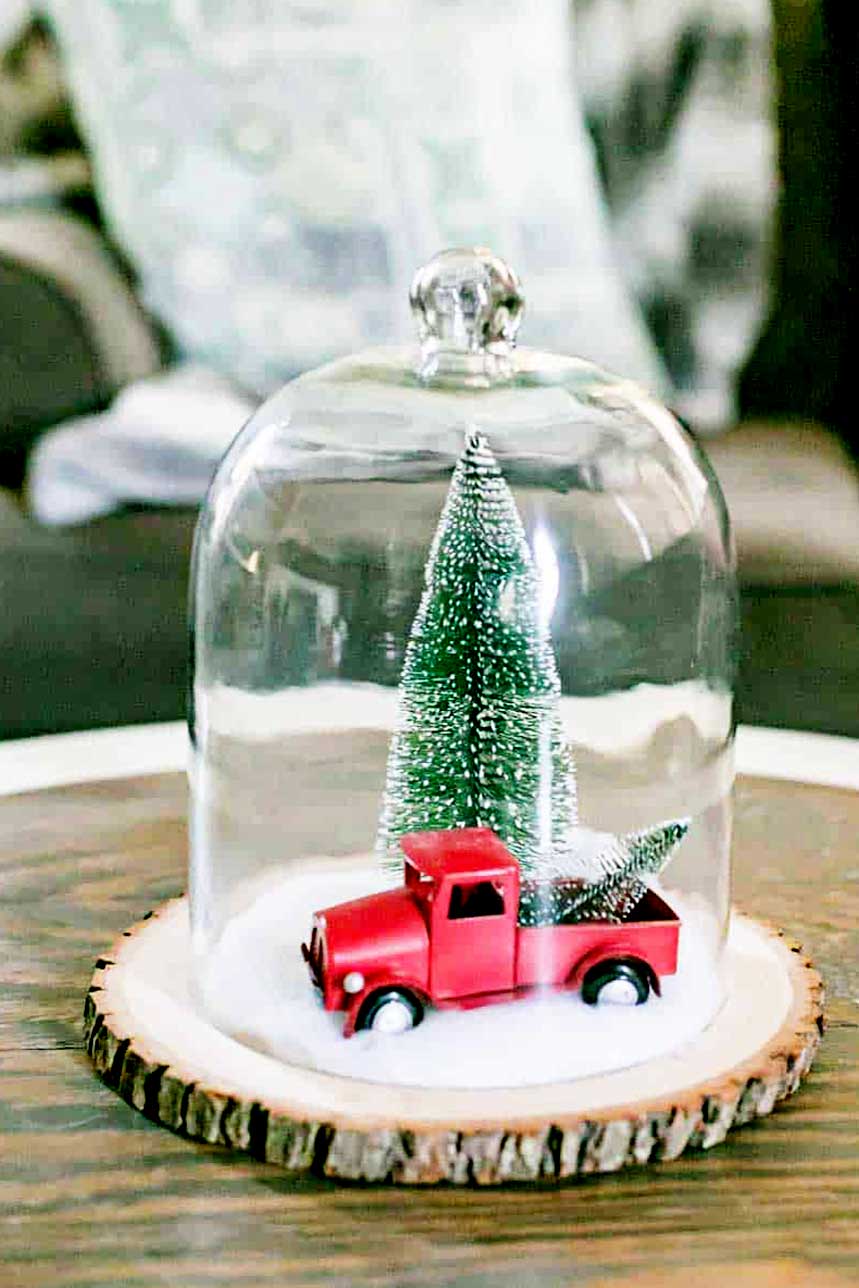 I'm loving this jolly Jingle Bell Wreath Christy at Our Southern Home made for her front door out of embroidery hoops. How cute is that!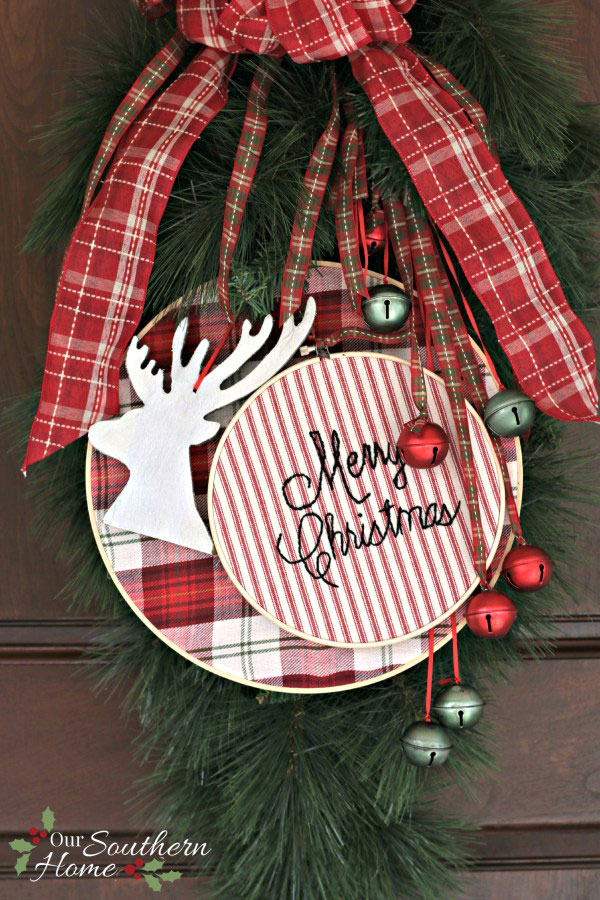 And my all-time favorite Christmas project that I personally have made is where I show you How To Make Winter Porch Pots. It's EASY and so quick to throw together!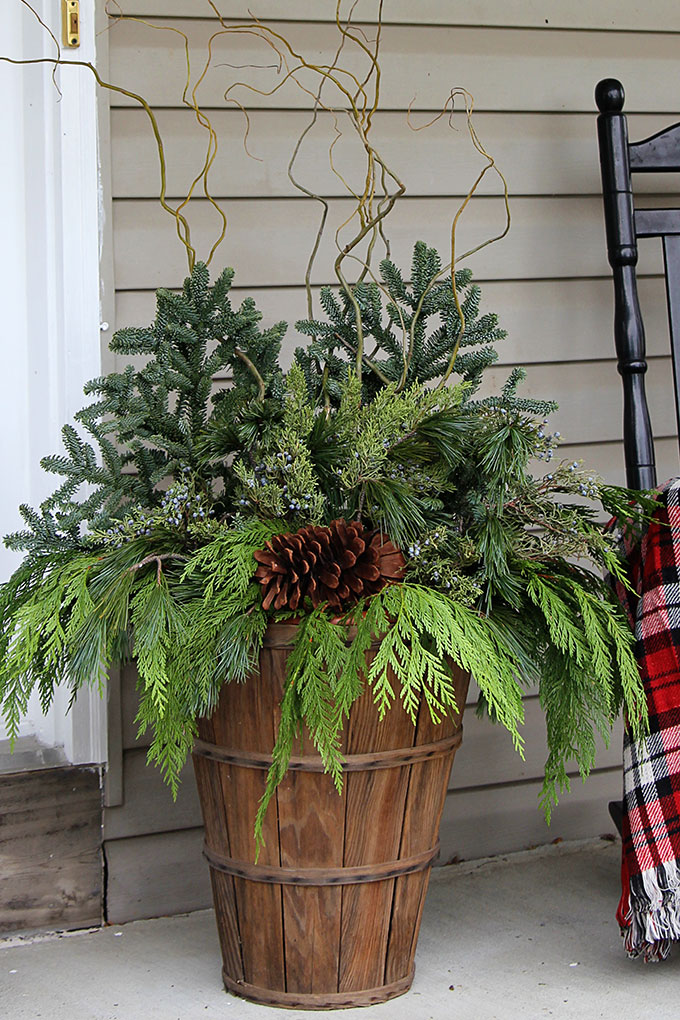 Alrighty now, let's jump on Santa's sleigh, fly through the night sky and check out the rest of the thrifty holiday decorating ideas.
Hope Rudolph doesn't mind an early trip this year!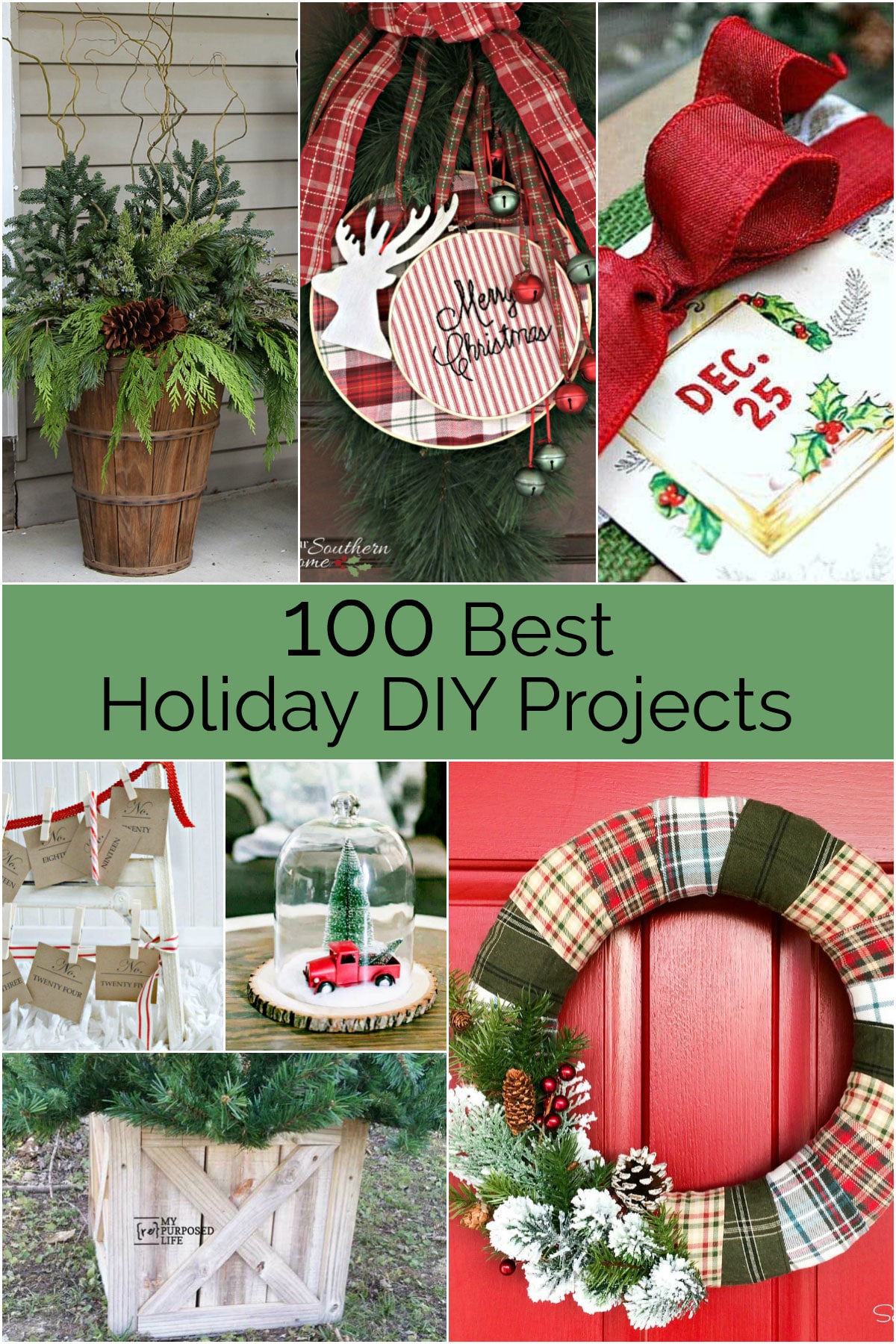 You are invited to the Inlinkz link party!
Check out the web story version of this article HERE.