On a ride in the country on Friday we unexpectedly came across this wonderful covered bridge.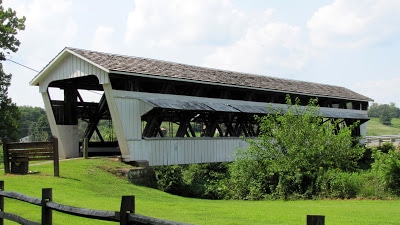 It's the Johnston Covered Bridge in Clearport, Ohio.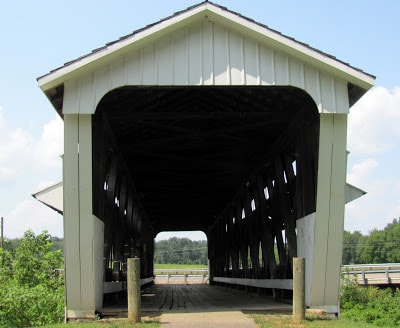 It was built in 1887 and has a span of 99 feet across the Clear Creek River. It was restored in 1996 and is in its original location.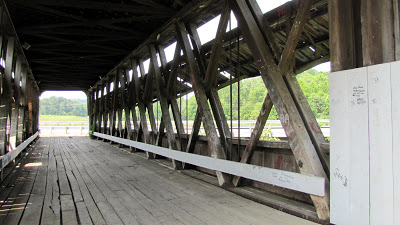 You can't drive across it anymore, but you can walk through it.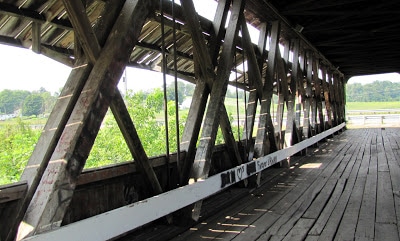 It used Howe truss style construction which incorporates vertical metal rods into the structure (thank you Wikipedia).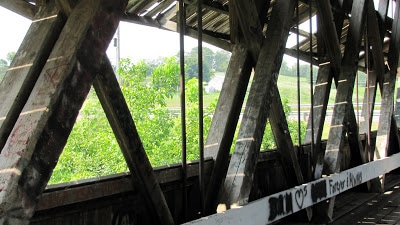 Unbeknownst to me, Ohio has the second largest number of original covered bridges (Pennsylvania has the most). And Fairfield County, Ohio has the most covered bridges in the state of Ohio. Also unbeknownst to me, Blogger's spellchecker doesn't recongize the word unbeknownst.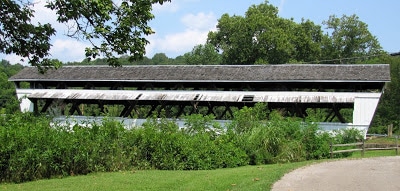 Although it is a little drive from here, I might have to do a tour of Fairfield County covered bridges soon. Maybe I'll have a Bridges of Madison County moment (just kidding, honey)!