I went to an estate sale on Friday that looked promising in the ads. I got there two hours after they opened and a lot of the stuff I had seen online was already gone. The early bird really does catch the worm at estate sales. I did end up finding this watering can in the garage though.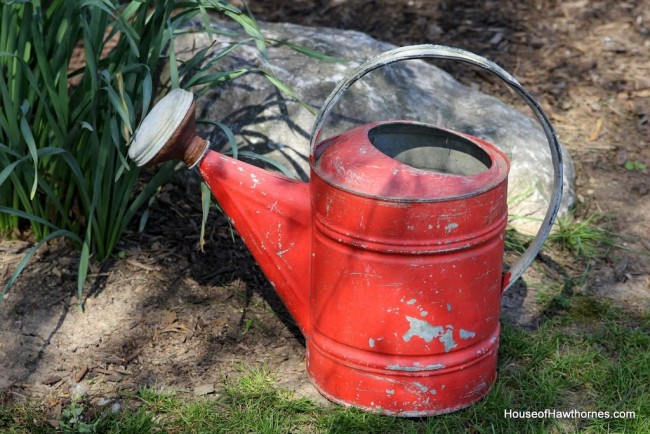 It has its holey spout thing, which for some reason seems to get lost on a lot of these types of watering cans,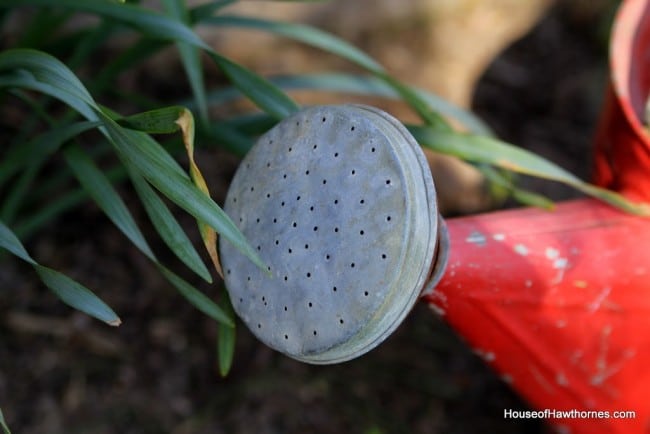 and a great chippy red paint job. So I was pleased with my find even though it wasn't accompanied by a boatload of other vintage goodies .
On an entirely different note, after writing yesterday's exuberant post about my glorious weekend, I took a bath. Exciting I know, but stay with me here. So I'm lounging in the bathtub just replaying in my mind my happy go lucky weekend, when I notice a scab on my leg. I run my hand over said scab and pick it off (bad habit of mine) and then notice that the scab is moving!!! Eek!
I HAD A TICK ON ME!
We had been walking the dogs in the park earlier in the day, so I must have picked up my friend there. In true blogger fashion, I took a photo of the tick before I put it in a baggie and attached it to the side of my fridge. I want it to be handy in case I start to develop any symptoms of Rocky Mountain Spotted Fever or Lyme Disease.
BTW, how long does it take for a tick to die? I sort of thought he would just suffocate in the baggie, but he's still walking around in there. Wait, they can't chew through a baggie can they? It's a freezer baggie if that makes a difference. I may have to put the baggie in a canning jar tonight, so I can get some sleep.