When the heck is gardening season going to get here? As soon as Christmas is over, I'm ready for spring.
And like NOW!!!
Who cares about frolicking at the ski lodge, when you'd rather be digging in the dirt.
And the smells of spring. The smells get me every single year.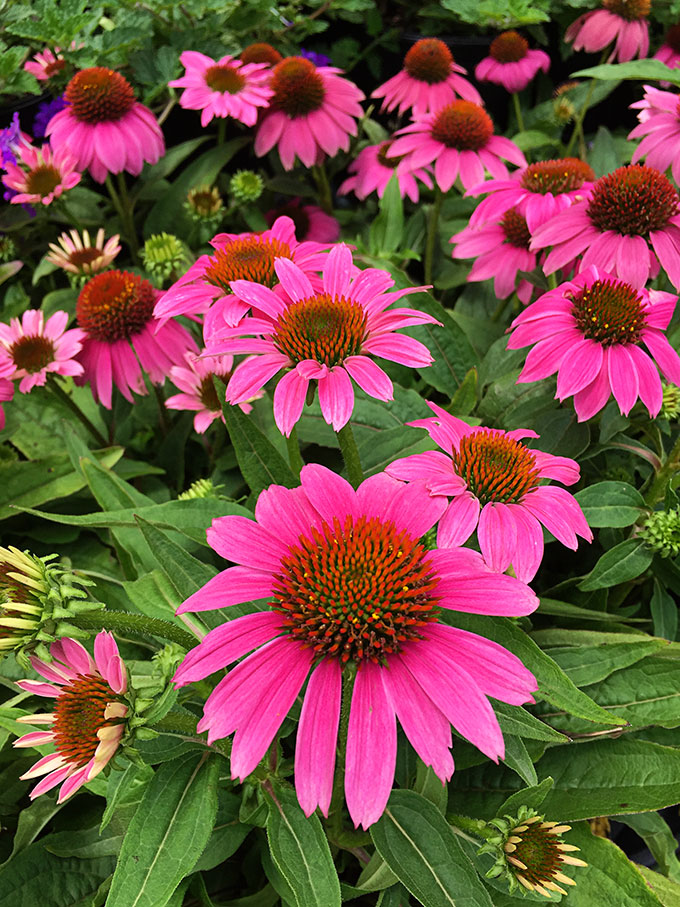 Lemon verbena, rosemary, honeysuckle, lavender. My happy place.
I think that is why I love Mrs Meyer's cleaning products so much. They come in heavenly garden-inspired scents.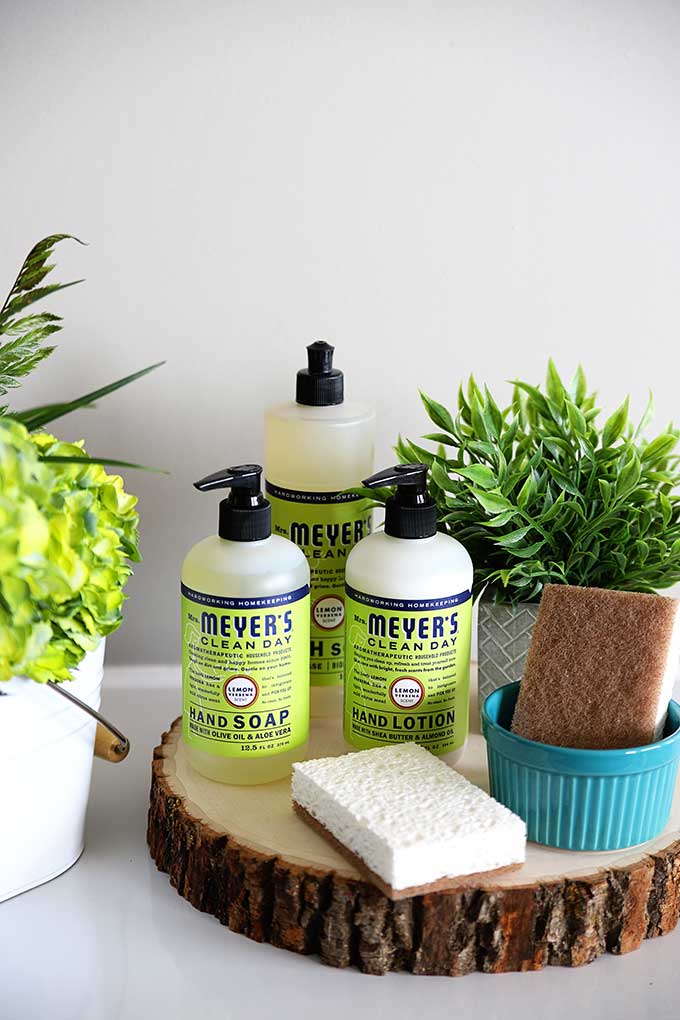 And they look cute on the counter too, so there's always THAT.
I have been using Mrs. Meyer's counter spray for at least 5 years. LOVE that stuff. And just in the last 4 months or so, I have discovered Grove Collaborative and even more of her products. I'm assuming there is an actual Mrs. Meyer out there somewhere?
So I guess I can bridge the gap to the gardening season by sniffing my Mrs. Meyer's cleaning scents. Not in a weird way, but in the enjoy the scent and dream of spring while I wash my dishes sort of way.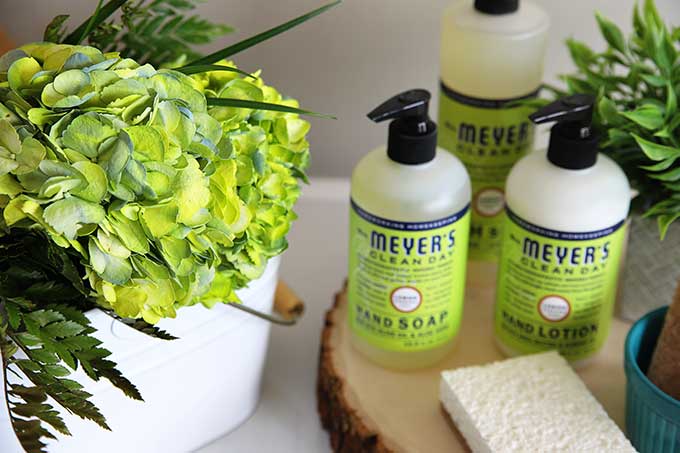 And get this! I am so thrilled to be teaming up with Grove Collaborative today for a special offer!
The Offer:
When you sign up and place your first $20 or more order from Grove HERE they will include this set absolutely free (a $30+ value):
Free Mrs. Meyer's hand soap
Free Mrs. Meyer's dish soap
Free Mrs. Meyer's multi-surface spray
Free Matte Cleaning Caddy
Free 2-pack Grove walnut scrubber sponges
Free shipping
And if you are already a Grove customer click HERE to get a free 2-pack of the Grove walnut scrubber sponges.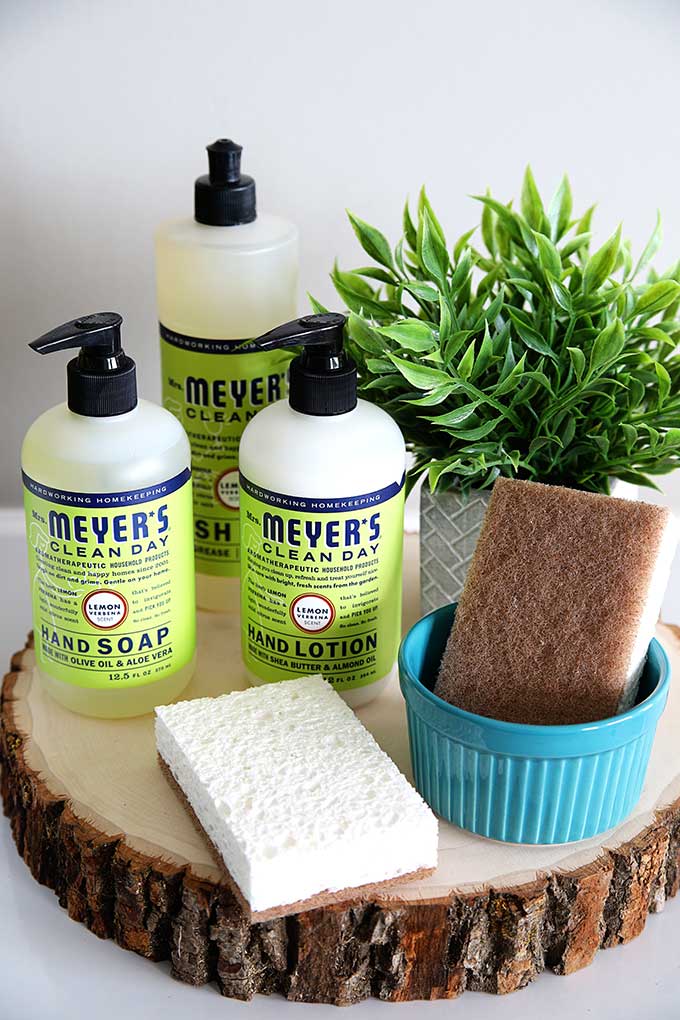 Here's how it works:
Sign up for Grove Collaborative HERE. The freebie offer will immediately be added to your cart. Feel free to pick your own scents for your full sized hand soap, dish soap and hand lotion (there's a little drop down box with an arrow that allows you to choose the scent).
You'll be asked a few quick questions about your cleaning routine and some additional suggested items will be added to your cart. Feel free to add or delete anything from your shopping cart (just don't delete your freebies). Change the scents? Change the items? Scrap their suggestions and start from scratch? Go for it - it's your shopping cart.
What You Need To Know:
I rarely "try to sell you something". It's maybe once or twice a year and only when I truly love the products and recommend them with my whole heart. Believe me, I could be making so much bank peddling stuff left and right (I get a maddening amount of emails offering me that kind of "deal" every single day), but that's not what my blog is about.
Like I said, I've been using Grove (testing it out for you really) for the last four months and it is a great way to get my beloved Mrs. Meyer's products at a good price (great price) and have them shipped to you from the comfort of your couch.
This is a subscription service, so every month they will email you and/or text you 7 days before your monthly shipment is scheduled to be sent out and again 1 day before your monthly shipment is scheduled to be sent out telling you a shipment is coming up. If you don't want those items this month, take them out of your cart. If you don't like that scent, change the scent. If you don't want a shipment that month, delay your shipment until the next month or cancel your shipment altogether for that month.
And you can go to this page and Pause Auto Shipments if you prefer to not have automatic shipments sent to you. Repeat, you do not have to use the auto-shipping feature if you don't want to!!!

Oh, and they sell far more than just Mrs. Meyer's products. They also sell Seventh Generation, Method, Caldrea, Tom's Of Maine, etc., so if heavenly smelling garden-scented goodness is not your thing (are you crazy?), there are other choices. Heck, they even sell TP and paper towels. How convenient is that!
Since you'll be signed up for a free 60 day VIP Trial, you'll get free shipping*, free gifts, exclusive sales and a personal Grove concierge/guide (you can text or call your person to ask questions and get recommendations).
*Currently they only ship to the contiguous United States, meaning they do not ship to Canada, Alaska, Hawaii. But let's face it, if you live in Hawaii, you have spring all year round!
Two of my absolute favorite items from Grove are:
This cute little Grove Collaborative Bubble Up Dish Brush Set.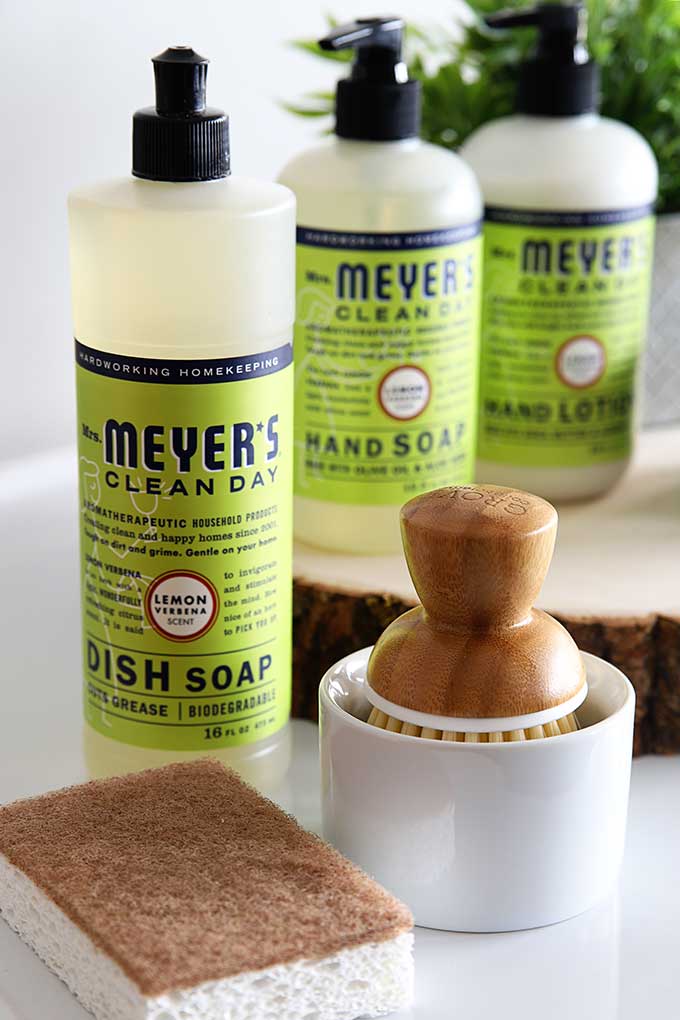 It comes in that little white ceramic holder that you fill with soap and water and there's a little metal springy thing at the bottom and you just pounce your brush on the spring to get more soap bubbles on your brush. Sort of ingenious in a simple sort of way.
And the Mrs. Meyer's Multi-Surface Cleaner!!!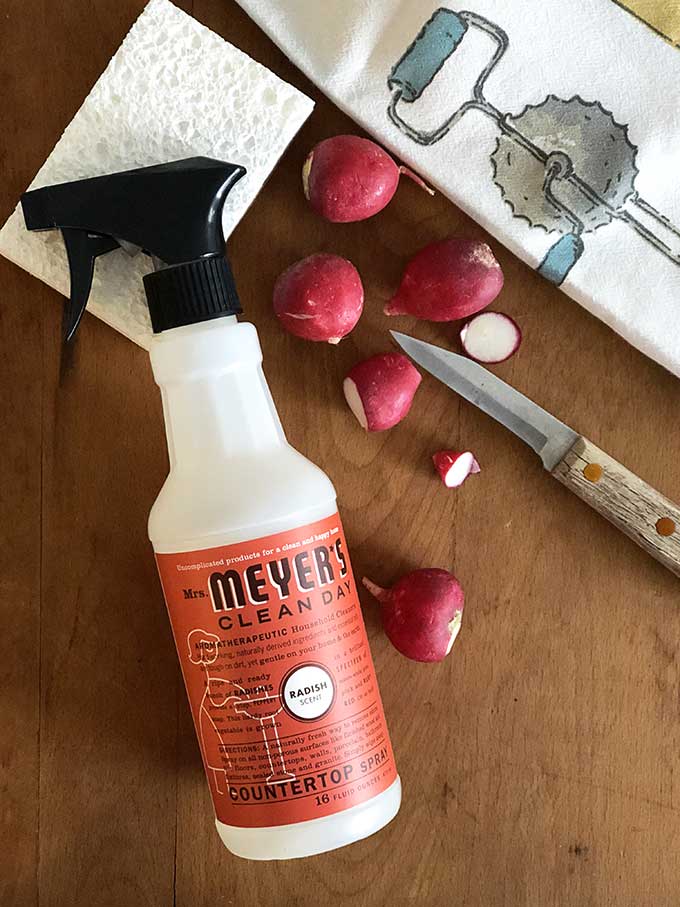 Some people hoard paper bags full of used Chinese take-out boxes. Me? I hoard the Multi-Surface Cleaner spray scents. To use, just spray on your counters, wipe around and enjoy the feeling of spring that will come over you.
So if you want try Grove and Mrs. Meyer's products, head on over to Grove Collaborative and sign up. If you're already signed up for Grove, claim your free walnut scrubbers HERE.
What's your favorite scent of springtime?
(I am tickled pink to partner with Grove as an affiliate. You can read my full disclosure policy here.)