Do you love the look of using upcycled items in your garden?
Sure, anybody can do your basic store bought flower pots and mass produced hanging baskets. And honestly, I've done that on occasion too.
But to run across a little bit of whimsy and something unexpected in a garden?
THAT is special. THAT makes makes me smile!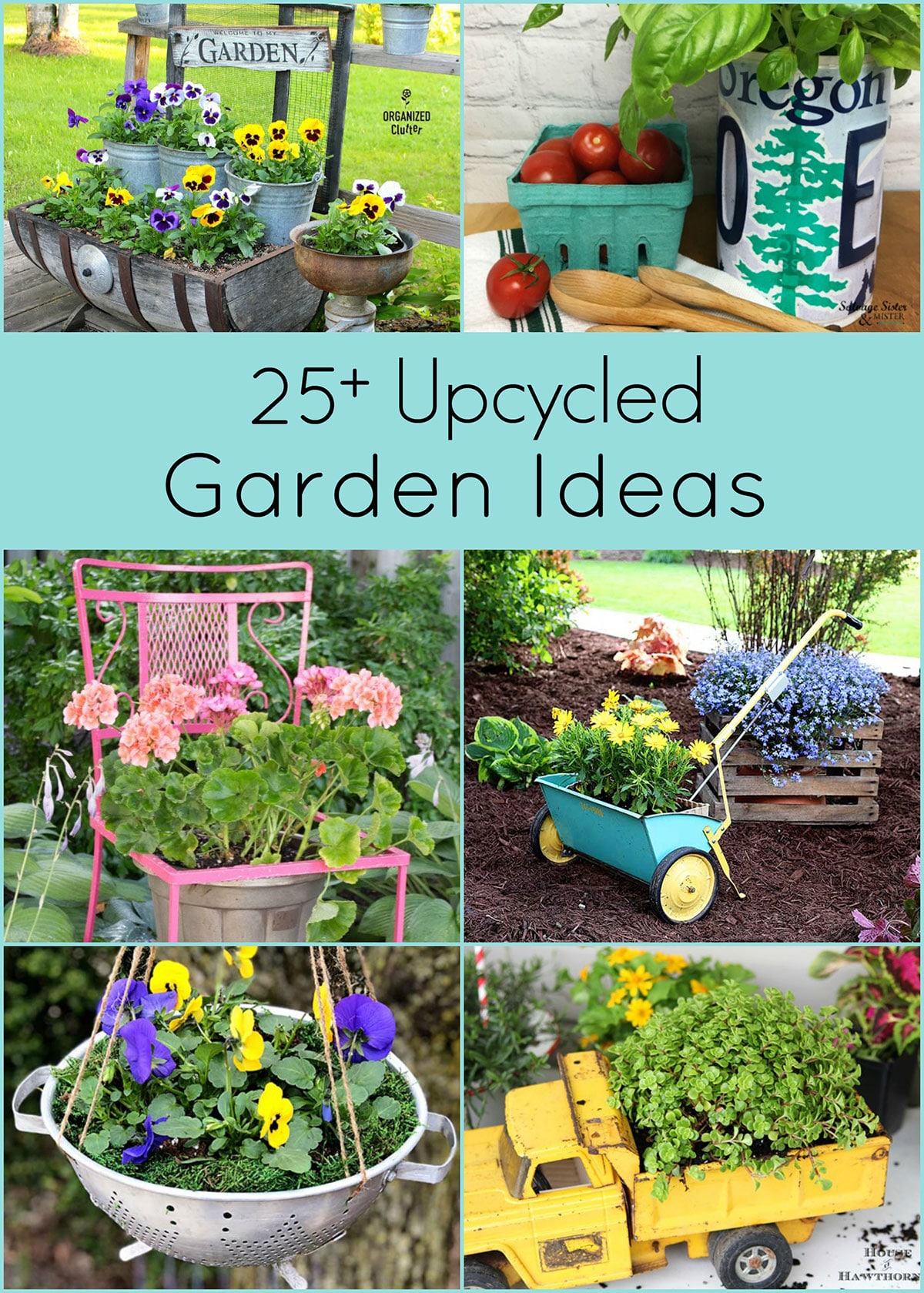 Plus it's super thrifty, eco-friendly and FUN to upcycle common, slightly boring household objects for the garden.
Over the years I have added more and more pieces of yard art and repurposed planters into my flower beds. It started with a spur of the moment idea to glue some pennies onto a bowling ball and has morphed into me dragging home a heavier than I thought it was sink from the Habitat Restore store to use as a planter (that one is super new, so no pictures of that one yet).
Not sure where to start? I've collected some great repurposed garden projects from around the web with a few of mine thrown in for good measure.
Upcyled Garden Ideas
View the web story version of this article
HERE - Upcycled Garden Projects Web Story
.
New For Spring 2021: