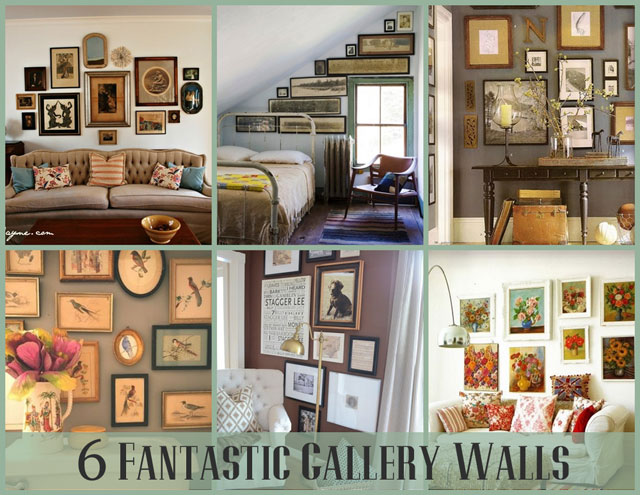 I've sort of been lusting after gallery walls lately.
After seeing Daisey Jayne's gallery wall a few weeks ago, I've been hooked.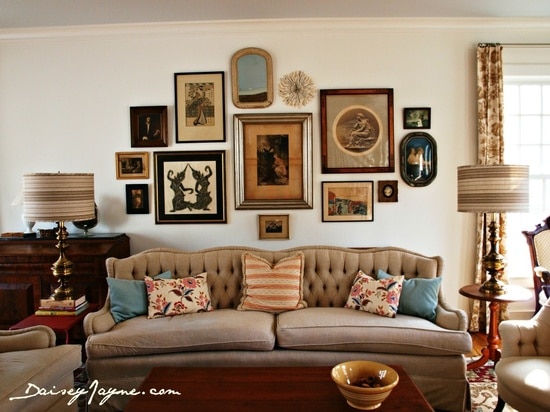 Source - Daisey Jayne
And then I started finding them on Pinterest and all hope was lost.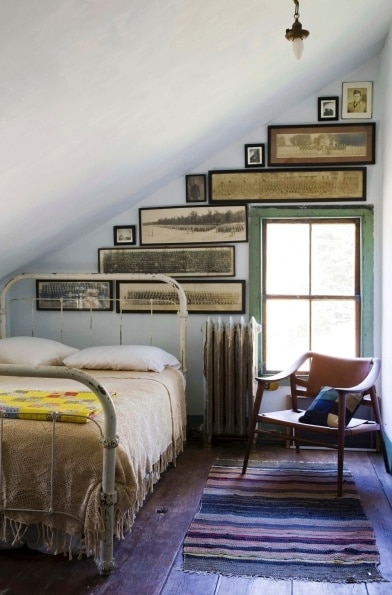 Source - LimiLee/tumblr
I especially like the eclectic ones that mix mirrors, paintings, prints and objects into it. Just a big jumble of yummy stuff.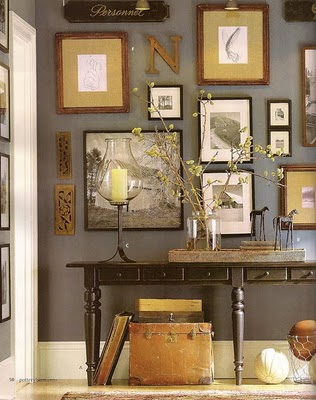 Source - Pottery Barn via The Steampunk Home
Or I could do a theme like this watercolor floral one.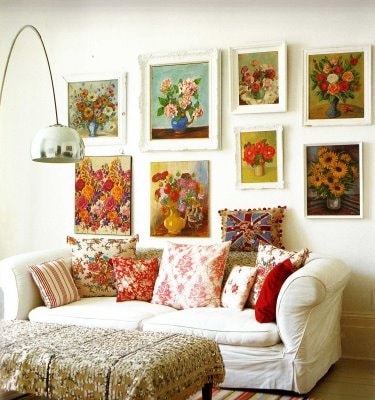 Source - A Place For Us To Dream/Tumblr
The Houston House
did one with a nice mix of objects that had significant meaning to her family. I really liked this idea.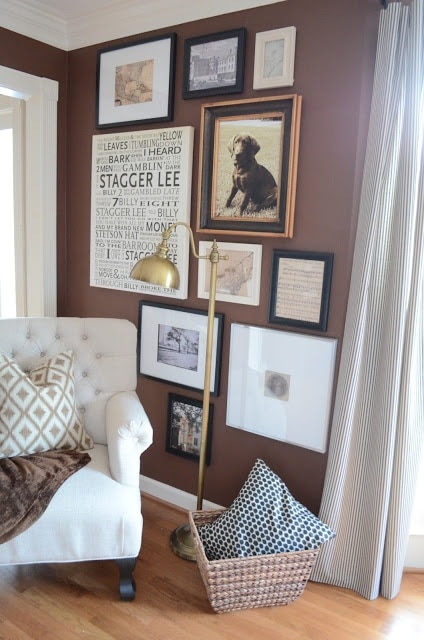 Source - The Houston House
Just when I was thinking I didn't have a wall large enough (or clutter free enough) for one, I saw this bathroom gallery wall inspiration.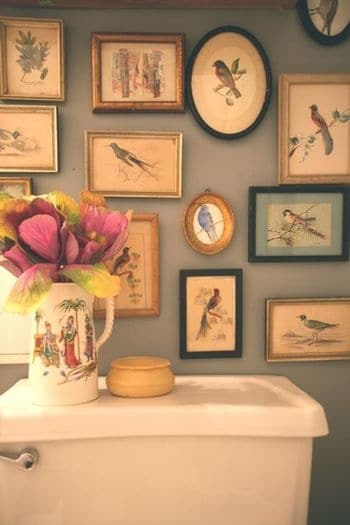 Source - Vintage Indie
No space is too small! Plus it is all birds, so double goody!
Do you have a gallery wall in your home?