I went to an estate sale on Friday and found a few things. This was day number two for the sale, so it was picked over and a lot of the really neat stuff I had seen in photos was already gone, but there was a fair amount of B-list stuff left. Plus it was a 25% off day, so it's always fun to get stuff for less than the price tag.
I found these two 1970's-ish framed nautical prints. With plastic frames. Yeah, rocking the plastic frames.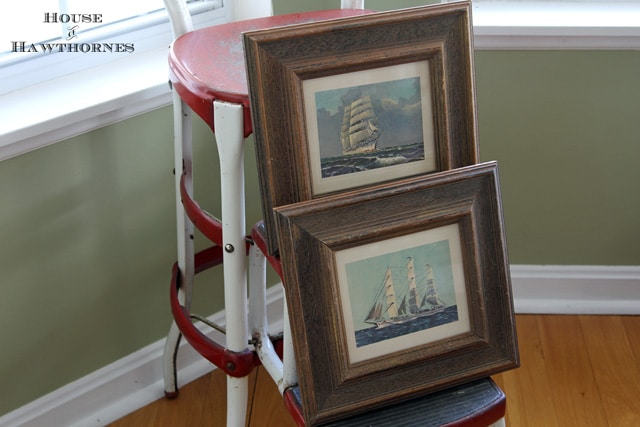 I liked the prints, so I will try to paint the frames and see how they look at that point.
I had every intention of having them painted, so I could show you a fantastically impressive before and after in today's post, but then spring sprung up yesterday and I was out enjoying the beautiful day instead of painting.
I found a silver serving tray and two tiny little loaf pans. Silver serving tray, because I'm still loving tarnished silver and loaf pans because I thought I could make some gardening doohickey thing out of them. No idea what, but they looked promising.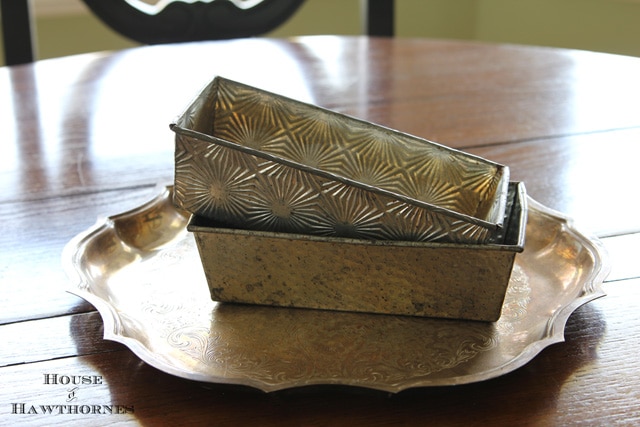 Last year I bought a large enamelware basin that I couldn't bring myself to use in the garden, because it was in pristine condition. That won't be a problem with this one, because it already comes with a big old rusty drainage hole.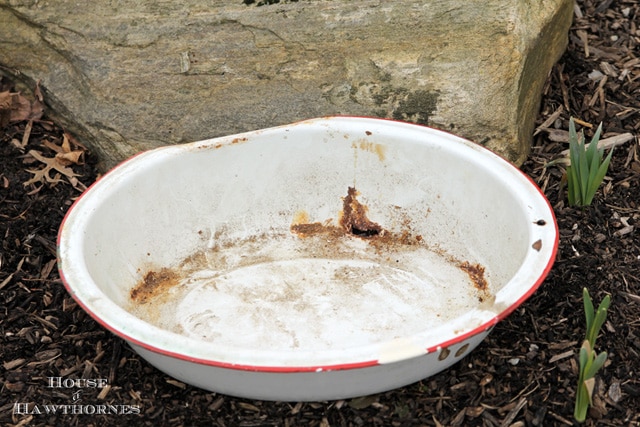 Hope you had a wonderful weekend. I survived the clock changing day on Saturday with only a few time related mishaps.