Lucite Green is one of the 2015 Spring Pantone Colors.
Normally, I don't care a whole lot about what's in and what's out. I have a deer head hanging in my living room and wood tone cabinets in my kitchen for gosh sake. But Lucite Green grabbed my attention.
Why? I think it's just a hop, skip and a jump away from Jadeite Green.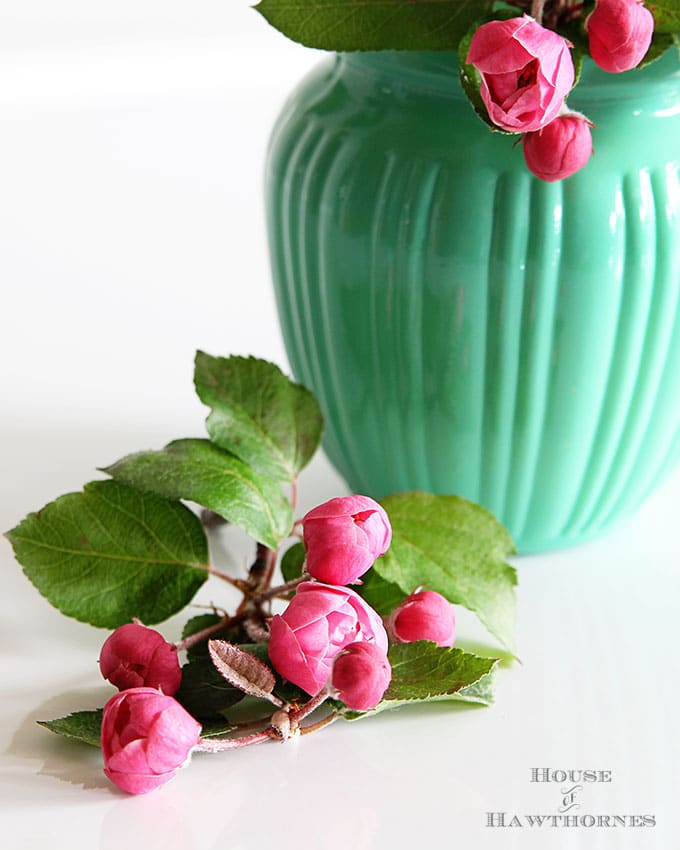 And Mamma likes her jadeite.
Color that is. When I went to find a piece of actual Fire-King Jadeite for this photo, all I could come up with is this psuedo-Jadeite wannabe.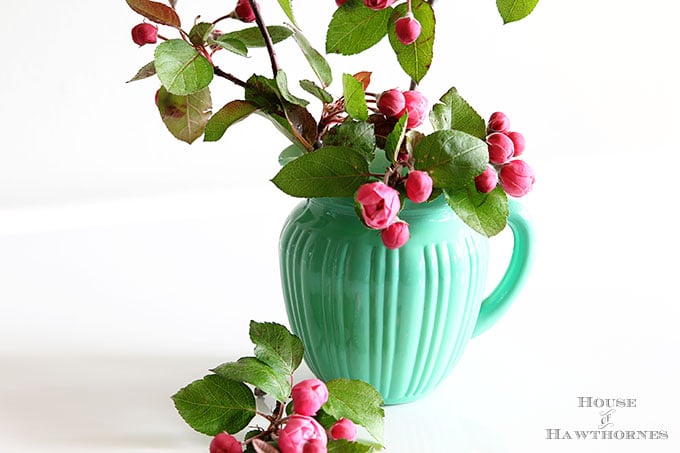 You can tell it's not "real" Jadeite because the pitcher has the jadeite color on the outside and the inside is white. Real Fire-King Jadeite is the same color throughout the glass.
But the point is that I love that color, whether it's called Jadeite Green or Lucite Green or God's Gift Of Color Green!
So much so that I picked Lucite Green for my header logo color (up there where it says House Of Hawthornes in the funky 60's type font).
Another of the Spring 2015 Pantone Colors that I like is Strawberry Ice, which is similar to the color of the crabapple blossoms.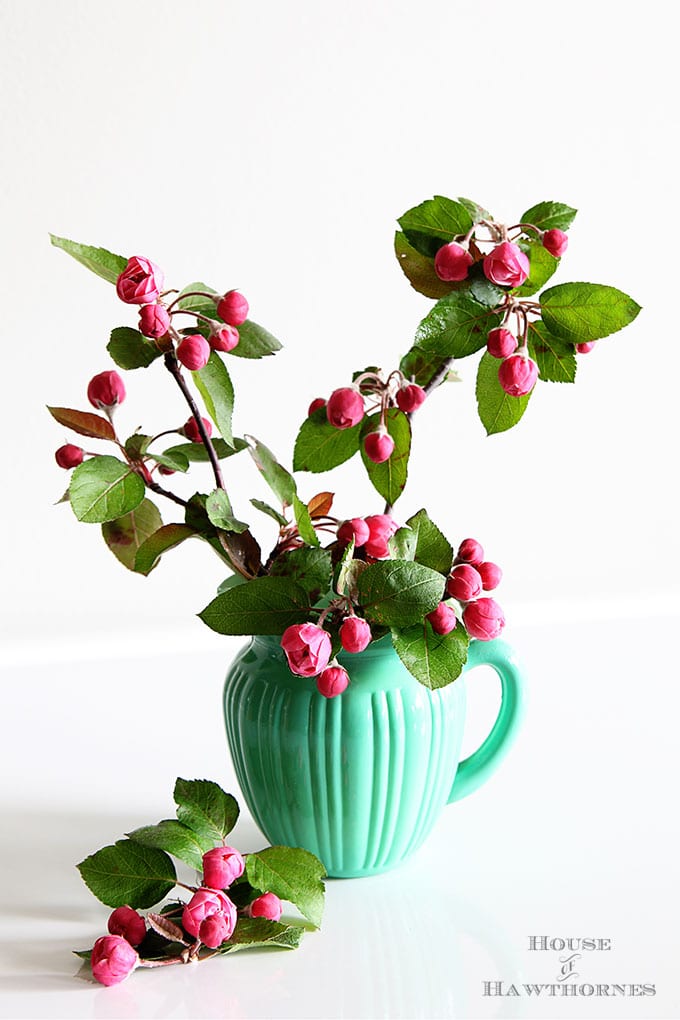 So I guess I'm just one trendy girl now!
Next thing you know I'll be planking my walls and installing barn doors in my living room!
Are you a Jadeite lover? Of the color or the glassware? Or both?