Super easy DIY Wood Slice Coasters made from craft store wood slices. No fancy wood burning tools required. Includes free printable templates for the arrows and instructions on How To Seal Wood Coasters!
I was sort of excited when I started seeing more and more arrows showing up in home decor in the last year or so. I've seen them described as "tribal" decor, but I prefer to think of them as "camp" decor.
As in summer camp. That magical place where you learned how to make a lanyard, sew a leather wallet, use wood burning tools and first tried your hand at the sport of archery.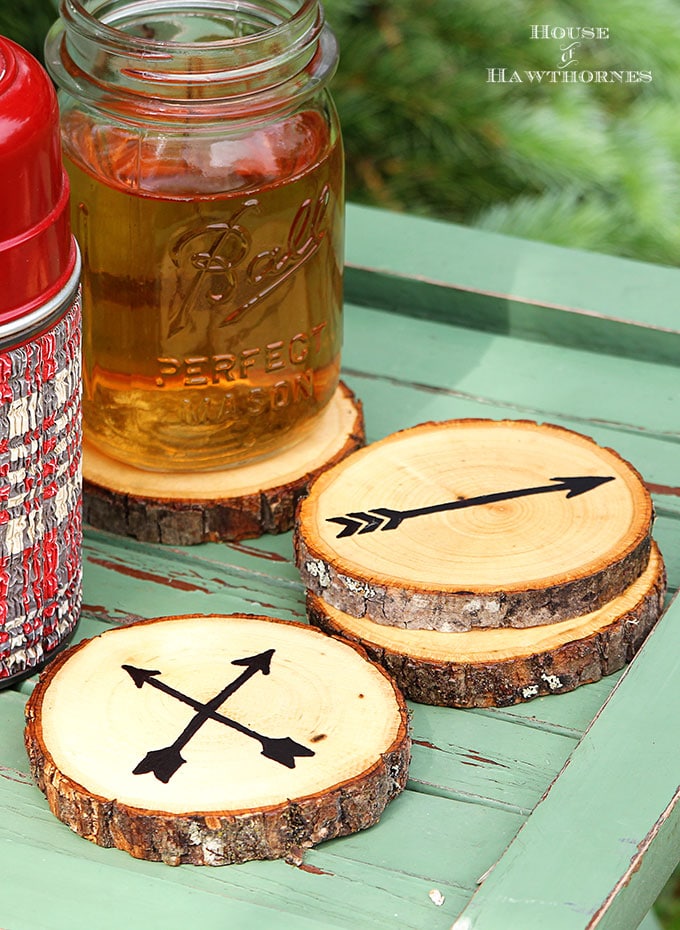 You know, all those skills you still use today.
So this weekend, I decided to throw together a summer camp inspired DIY project for you that is so super easy and so super quick that I'm pretty sure I may have to turn in my Arts And Crafts patch from the Brownies.

DIY Wood Coasters
They're like a wood burning project you would have made in camp, but without the blisters on your fingers!
(This post contains some affiliate links for your convenience. You can read my full disclosure policy here.)
Supplies Needed:
Wood slices from the craft store (these are roughly 3 ½ inches wide)
Sharpie Ultra Fine Precision Marker
Polyurethane suitable for outdoor use
Paper and Pencil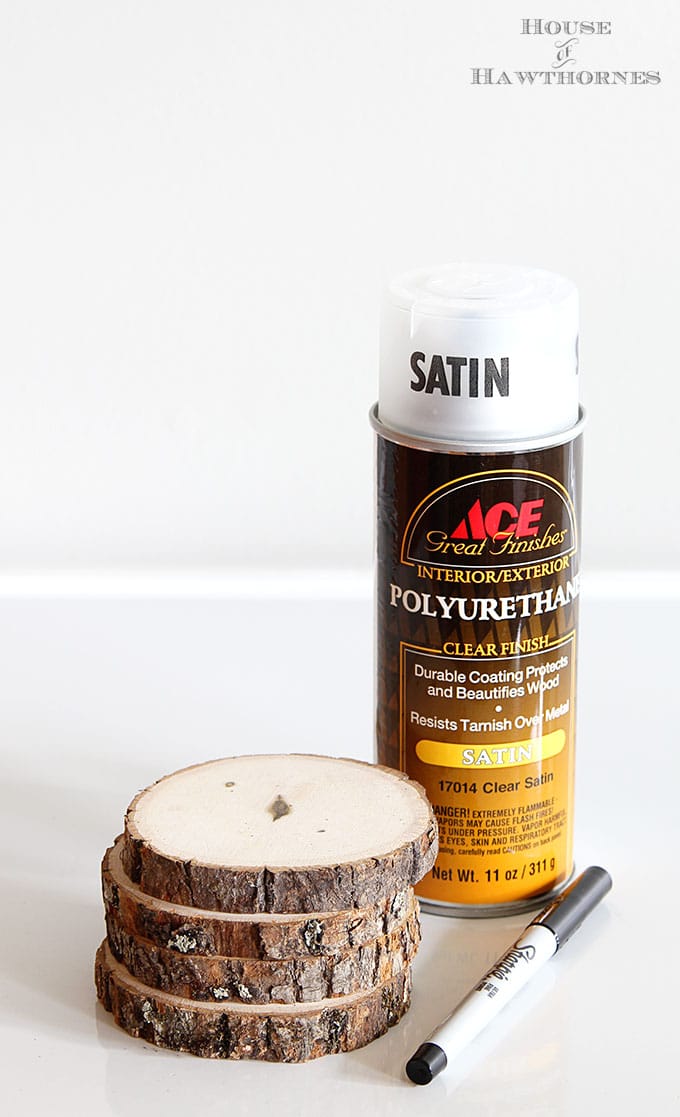 Instructions:
For the arrows, you can go into Picmonkey and make them yourself (arrow bits and pieces are under the Overlays section). Or if you're all artsy fartsy, you can hand draw them yourself.
And if you want to use the ones I made in Picmonkey, you can find them below: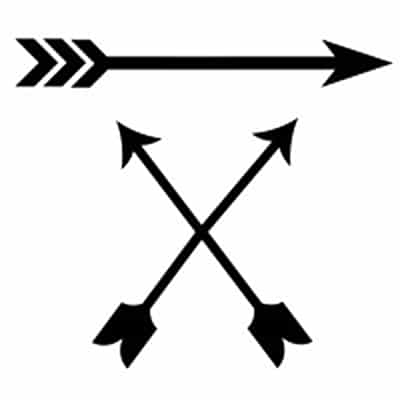 Printable Arrows For Wood Slice Coasters
If you are not hand drawing your arrows you will need to print them out, flip them over and rub a pencil across the back.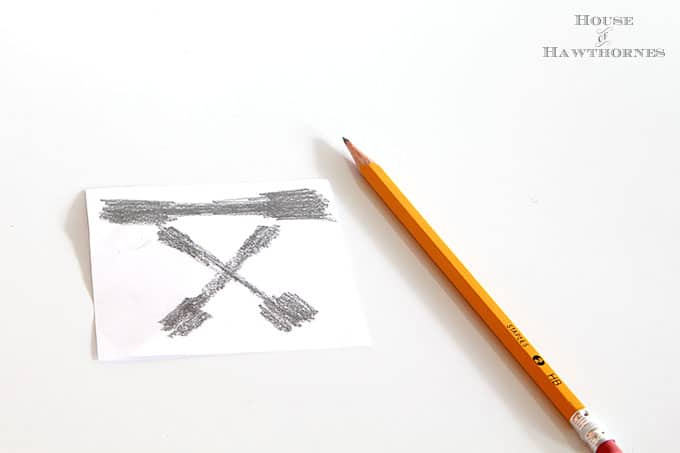 Position your arrow right side up on the wood slice and draw around the outline of the arrow to transfer the image to the wood slice.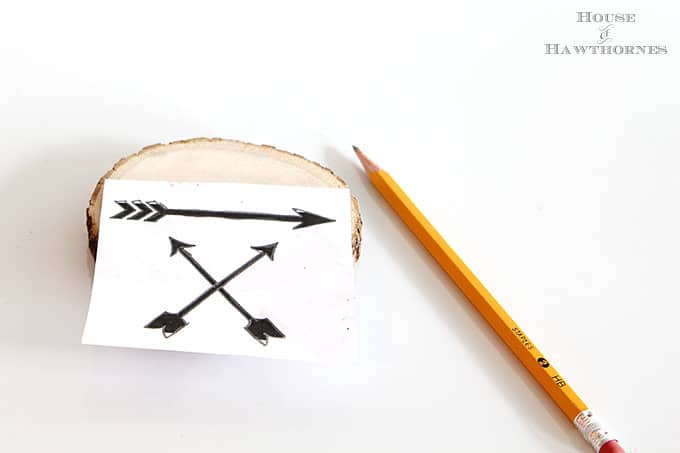 When you remove the paper you will see a faint outline.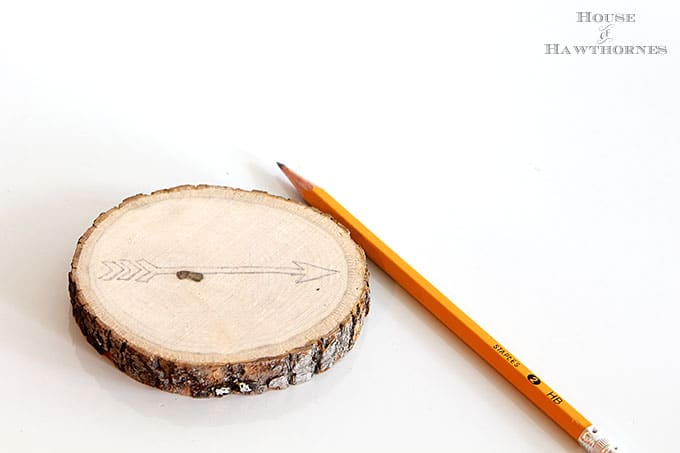 Take your Sharpie and redraw your outline and then fill in the rest.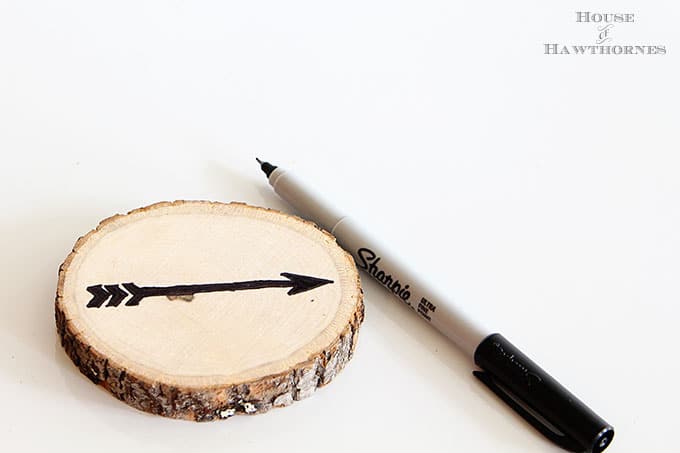 After the marker has dried, spray them with polyurethane and let dry completely. Use the directions on the can, but with mine it suggested spraying a few very light coats.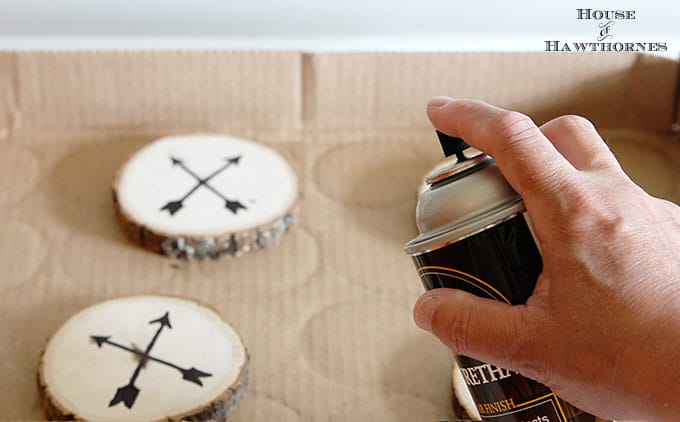 (no manicures here)
The poly I used was Ace Hardware brand, but it is similar to the Minwax Helmsman Spar Urethane which is an
exterior grade polyurethane
. I thought that would hold up to condensation from glasses better than the indoor polys would.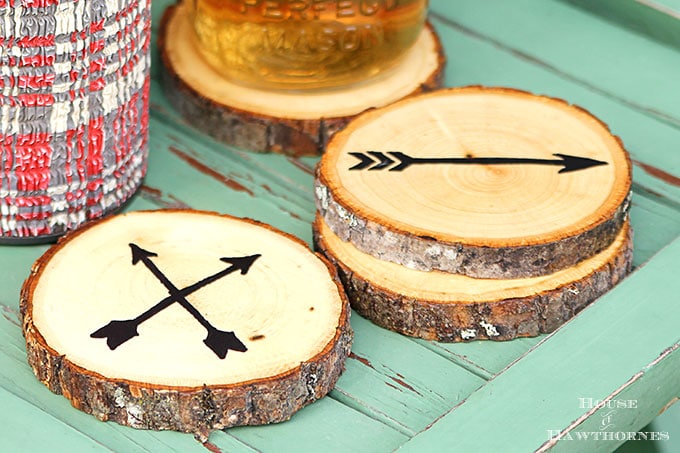 Once dried, you are ready to go off to the woods and drink some ice cold beverages out of your vintage thermos.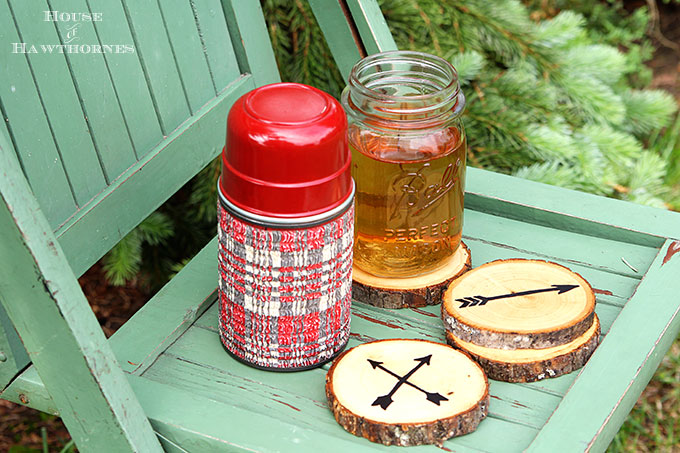 If this post spoke to your heart and you think, "Wow, I could sure use some more outdoorsy camping type posts, Pam!", throw these in your rucksack:
For more vintage camping eye candy - Let's Go Camping
If you prefer a more solid roof over their heads while camping - Vintage Trailer Palooza
For more on my beloved thermoses - A Listing Of Posts That Have Thermoses In Them
Proof that camp stools don't need to be ugly - Faux Grain Sack Camp Stool
On a somewhat related note - Painting A Vintage Motel Chair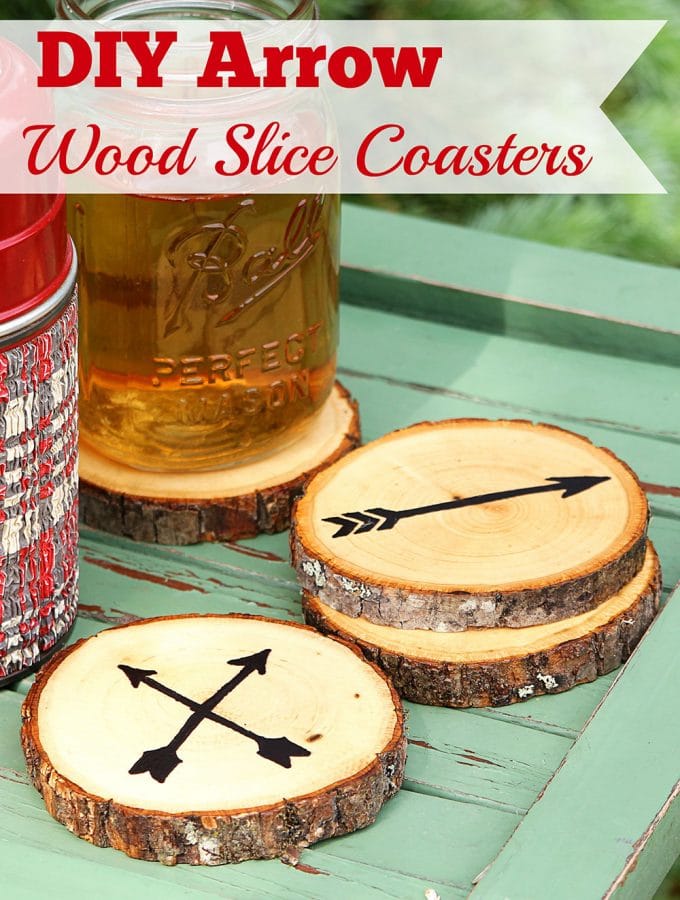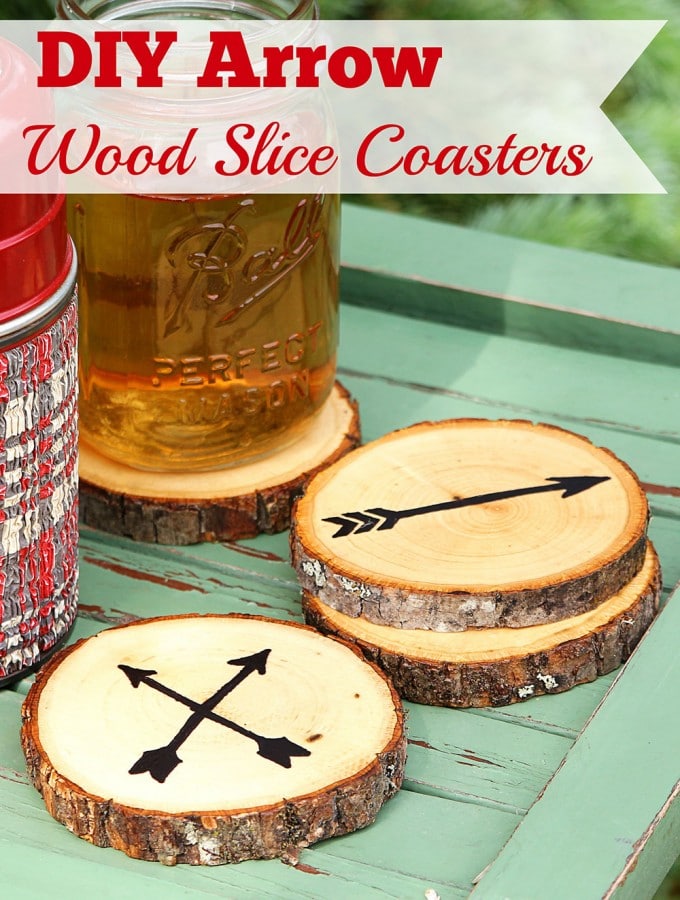 Have you caught the arrow bug? Not that I recommend you catching actual arrows. That might be dangerous.