I adore tulips. To me, they just shout SPRING HAS ARRIVED!
But I had quit buying them because they were a big old waste of money!
You have no idea how often I would buy pretty tulips at the grocery store only to get them home and within 4 hours they would start drooping and within two days they were crying uncle. By day four they were in the trash.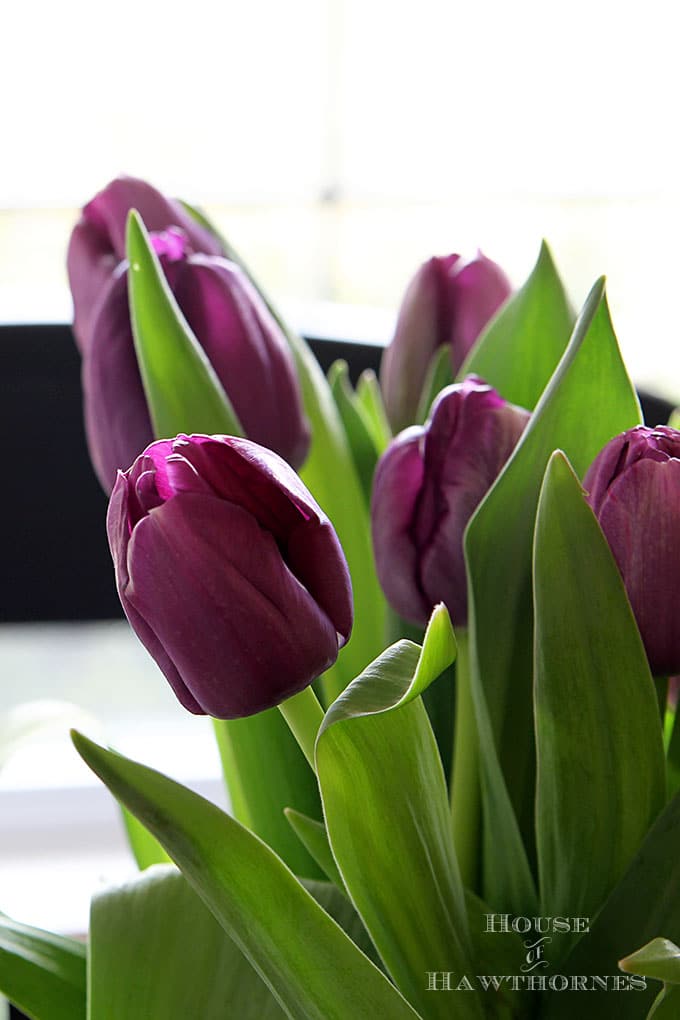 Why can I not have tulips that look all perky and fresh? What was I doing wrong?
A few weeks ago, I was ran across a tip that saved my life! OK, that sound a bit melodramatic, but it did improve my tulip buying experience.
How To Make Tulips Last Longer
Buy fresh tulips. Buying them out of the 99 cent clearance bin at the grocery store is asking for trouble.
When you get them home, DO NOT remove them from the cellophane wrapper or remove the rubber bands. Just leave it for now.
Fill a bowl with COLD water and make fresh cuts on your stems while holding the stems under the water. Sort of like the theory of a fresh cut on your Christmas tree trunk. Except it's tulips, not a tree. And it's spring, not Christmas. Analogy over.
Immediately place the tulips in a tall narrow vase filled with ice water. You want a vase that will hug your tulips tightly and not let them flop around right now.
Leave them in that narrow vase with all the wrapping still attached OVERNIGHT.
In the morning you are free to remove the wrapping and move the flowers to any vase you choose.
Enjoy your perky, fresh, non-droopy spring loving tulips!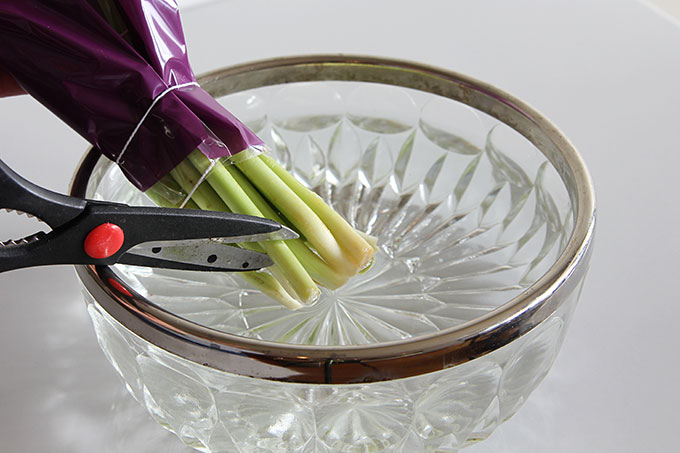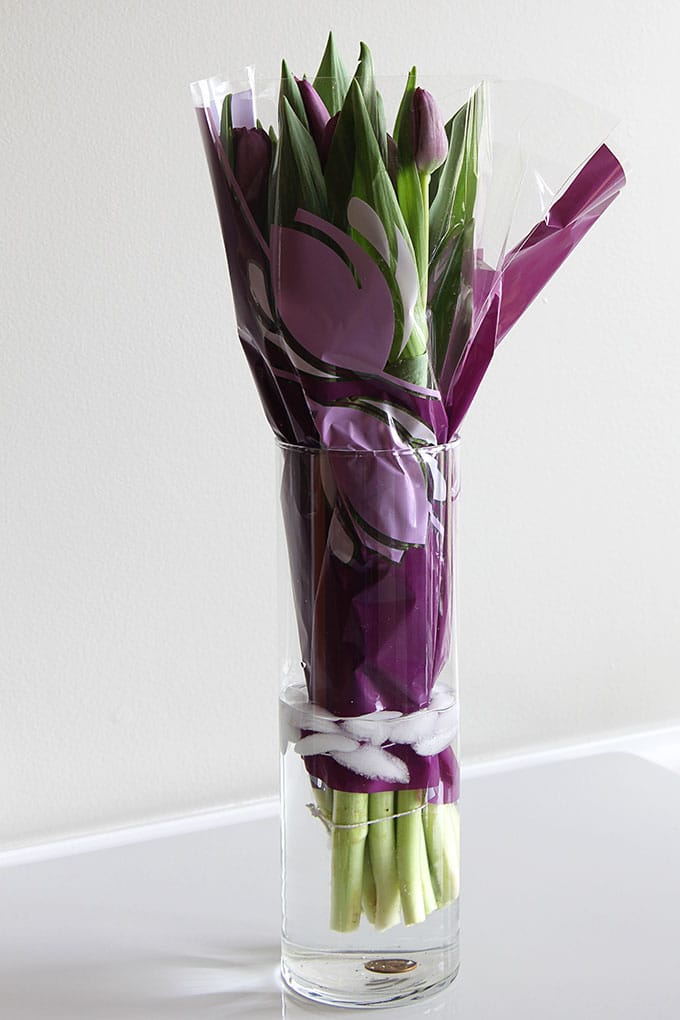 The tulips I had shown in my last post on Farmhouse Decorating Style were bought on a Wednesday and the photos were taken on a Friday. OF LAST WEEK. Yes, I am shouting!!!
And I just threw those tulips away yesterday. THEY LASTED 10 DAYS.
Unheard of in Pam's Tulip Torture Chamber!
Anywho, just wanted to share that little tidbit of awesomness that has totally changed my tulip buying routine.