I got to get out of the house for a little break this weekend and bought my very first mum of the season. And I say first, because I am sort of obsessed with buying mums in the fall.
I always buy a mum with just buds on it, because in my mind it will last longer if it's not in bloom yet when I buy it.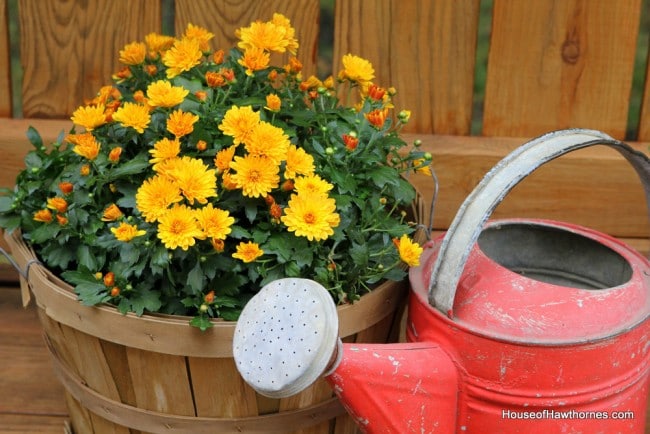 So much for that theory. I bought this on Friday and took the picture on Monday and in that short time it felt the need to get all perky and bloomy.
Thank you all for your comments and well wishes for my son this weekend. The good news is that it looks like I don't have the dreaded pink eye after all. Yee-haw!
And the even better news is that my son is feeling much better now. So much so that we took him out to a local Labor Day weekend festival on Saturday.
In the rain.
Looking back, probably not the best idea to take a kid who was getting over ear and sinus infections out in the rain, but we were all pretty stir crazy at that point. I may not have to find space to display my Mother Of The Year award after all.
Hope you all enjoyed your holiday weekend.