I ran across this milk glass planter at a garage sale for 25 cents and well, for 25 cents, you knew it was coming home with me.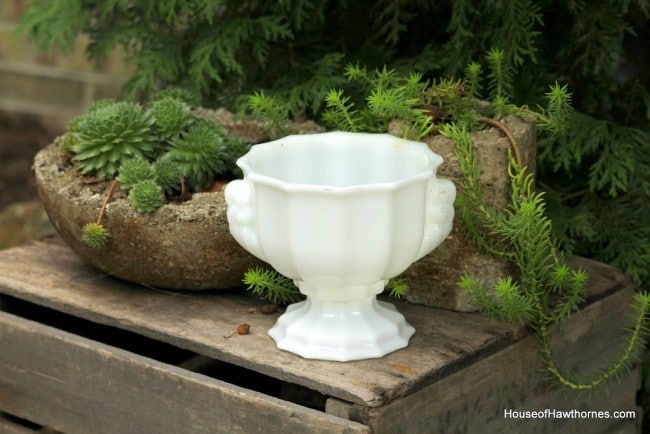 I have a couple of pieces of milk glass. My Hen On A Nest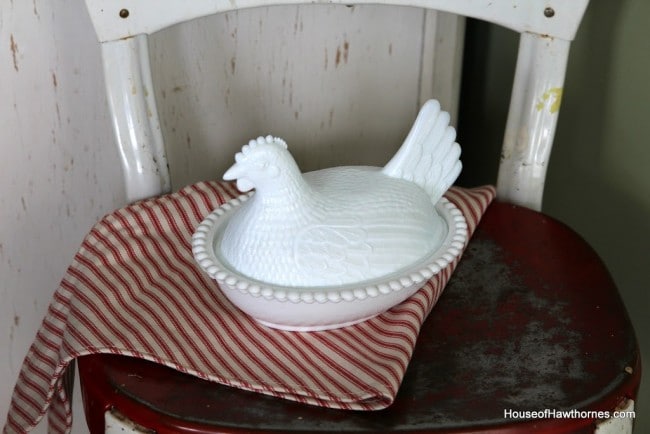 and my lamp are two pieces that I can think of off the top of my head.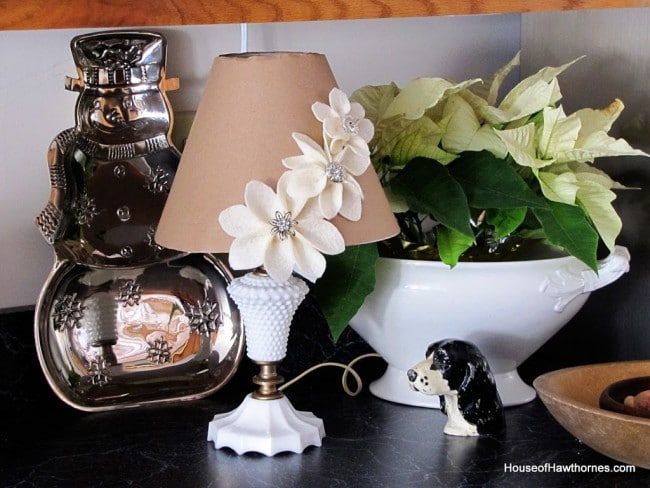 But, in general, I find them a little hard to decorate with. Milk glass tends to be just a little too glaringly white for me. I normally go for things more in the ironstone shade of white, which I find to be a little warmer.
So for now I have it on my kitchen counter with some charger cords stuffed in it, right next to my lamp and bread board. I really had no plans of using it as a planter when I bought it. Even in that two second window of seeing the piece, seeing the price tag on it and buying it, I knew it was going to be a storage item.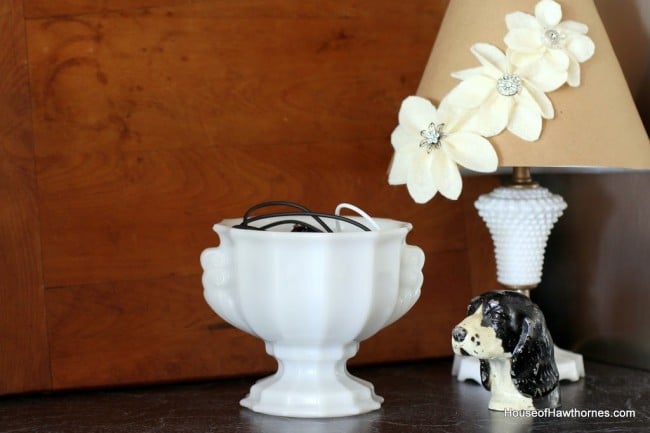 Do you decorate with milk glass in your home?