I wait all year with giddy anticipation for my peonies to bloom.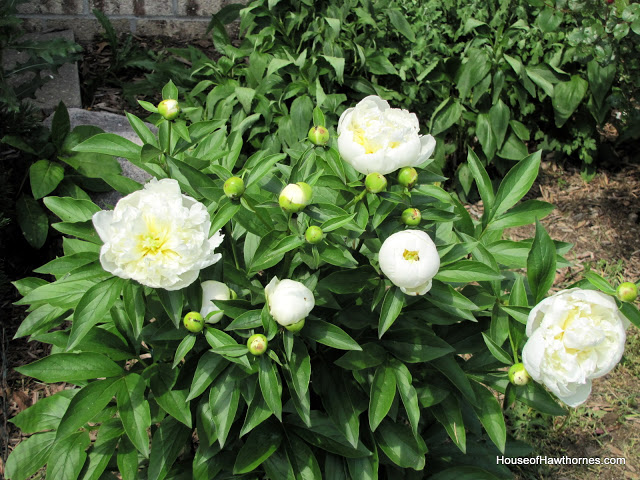 So with much hoopla, I am proud to announce that my white peony has blossomed. Does it sound like I'm announcing the birth of a child or something? Well, same sort of thing.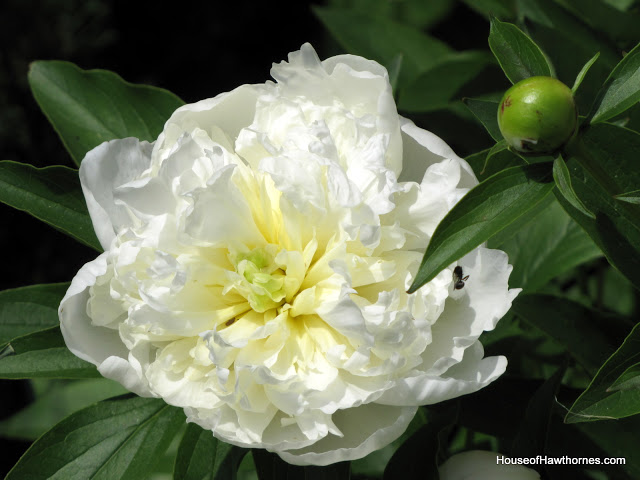 I think it's a Duchesse De Nemours, but I have lost the tag that came with it so I am not 100% sure.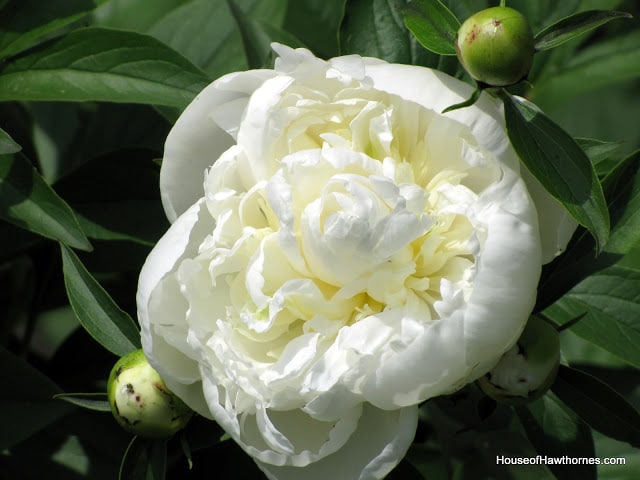 Get out of my buds!

I also have a light pink Sarah Bernhardt peony which should be blooming within the week and a brand new dark pink Victoire de la Marne which isn't even in the ground yet.
After the storm last night, I was a little scared to go out and look at my peonies. They survived OK,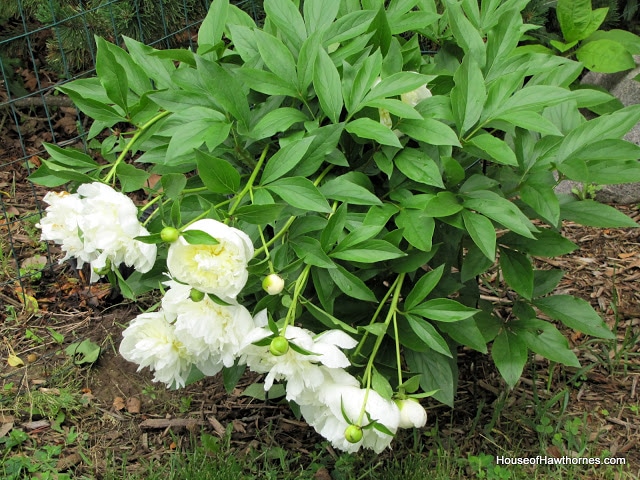 just a little droopy and water logged.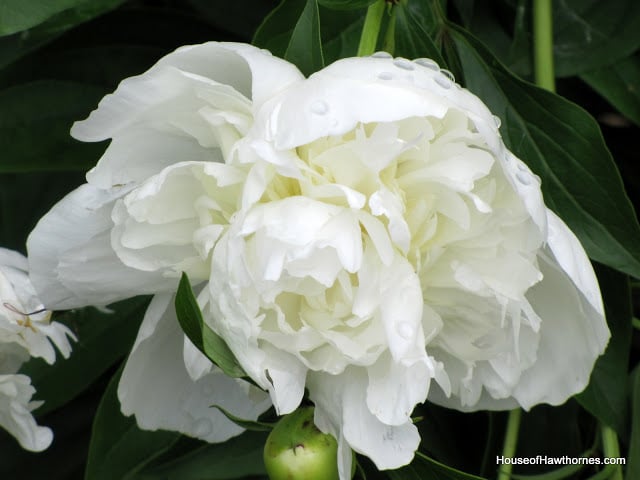 But the ants are back, so that's a good sign.