As a kid we would do the cemetery circuit around Memorial Day.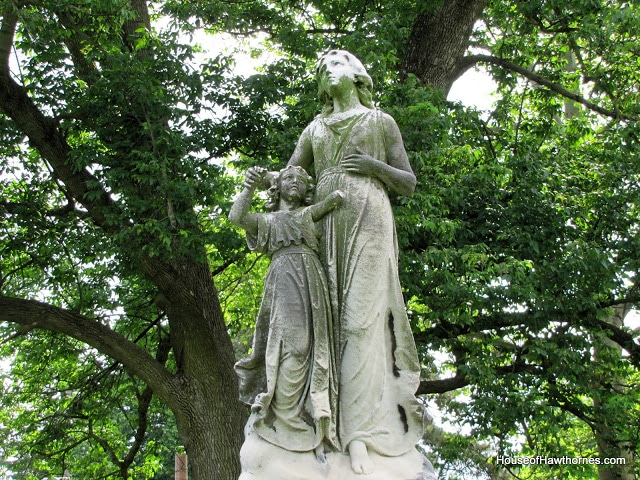 We would start out by decorating one of my sister's graves. She died at a very young age, years before I was born, and is buried in the family plot in my hometown. At the time, the family plot was only occupied by this one small grave, but with time moving on this plot is quickly filling up.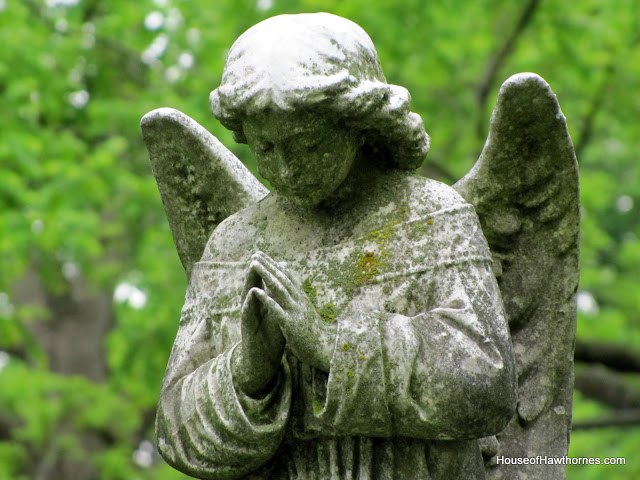 We would start by giving the headstone a cleaning if needed, pulling up any weeds, evening up the edges of the planting bed, loosening up the dirt and then planting an arrangement of drought tolerant annuals.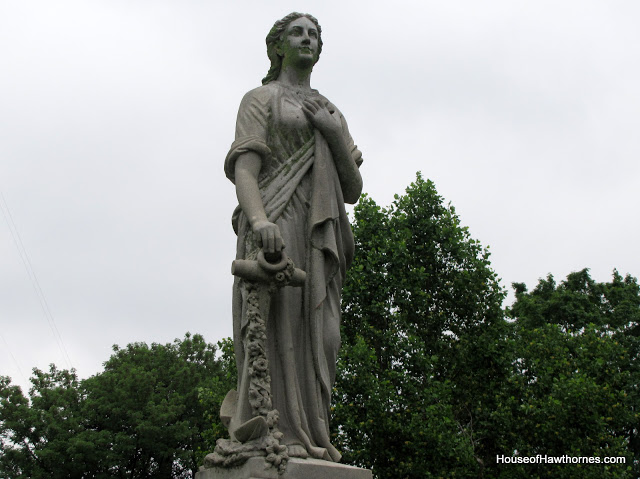 Geraniums were a staple. Really, to this day I think of cemeteries when I see geraniums. Marigolds and dusty miller were other favorites. You had to stick with plants that didn't need a lot of attention and could stand the blazing summer sun.

Last on the agenda was watering the plants. I loved this part. I would take the bucket and skip down to the pump. My Mom didn't fancy me skipping in a cemetery, but as soon as I was out of her eyesight I was skipping along, bucket swinging, pigtails flying.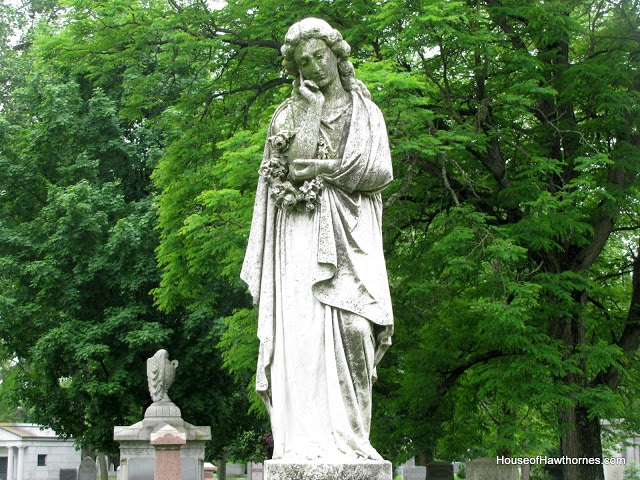 This was one of those old fashioned hand pumps that took forever and a day of pumping before water would pour out. It took almost my entire body weight pushing on that lever to move the handle. After maybe five to ten pumps (at the point that I thought my arms would explode) the water would start.
Inevitably I would get my tennis shoes wet, because once the water started coming out of the pump, it would gush out with an impressive force. Being a kid, I never minded though. It was almost refreshing to walk back to the gravesites in wet sneakers.

Next up was my Dad's Father's grave a couple towns over. Same procedure, different cemetery. There were a couple people who I didn't know, but who we were remotely related to, buried close by and we would pay our respects.
Then it was off to Pennsylvania to decorate my Mom's family graves and again, a handful of people I was somehow related to, but not sure how.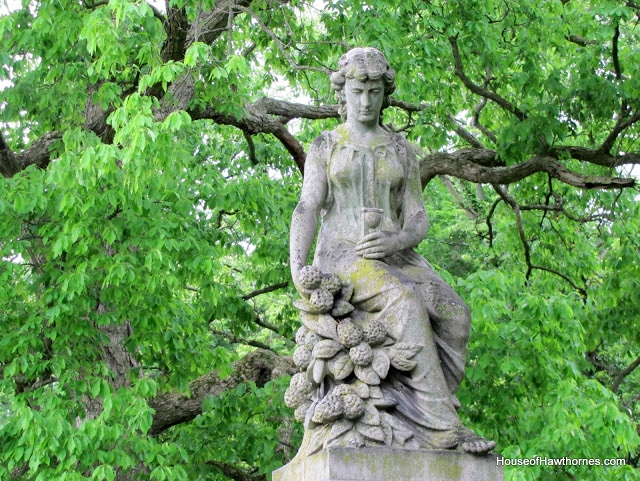 We would walk around the graveyard and my Mom would point out different people that she had known or was related to. Occasionally, we would stop at one of those graves and, if there were no flowers planted, we would take one of our extras (because we always brought extra flowers) and plant it so that they were taken care of for Memorial Day.
I think in these instances my Mom knew that there would be no one else coming along to pretty up their gravesites.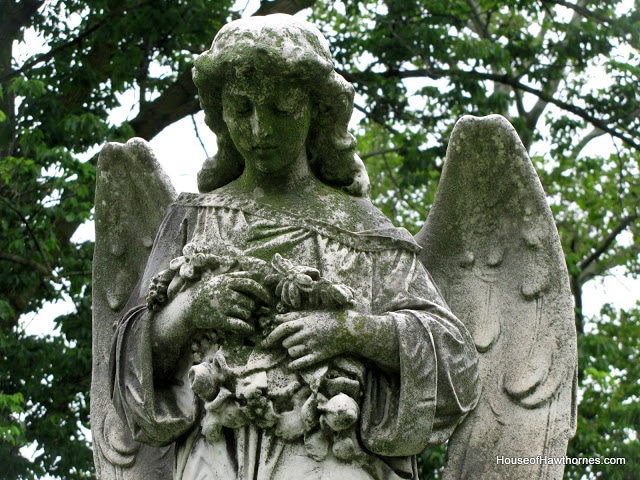 Occasionally we would have lunch in the cemetery. Bologna and ketchup sandwiches. Maybe peanut butter and jelly. I can remember spreading a blanket, getting the picnic basket out of the station wagon and having a relaxing lunch under the tree.
And let me tell you there is nothing more relaxing than the quiet and solitude of a cemetery.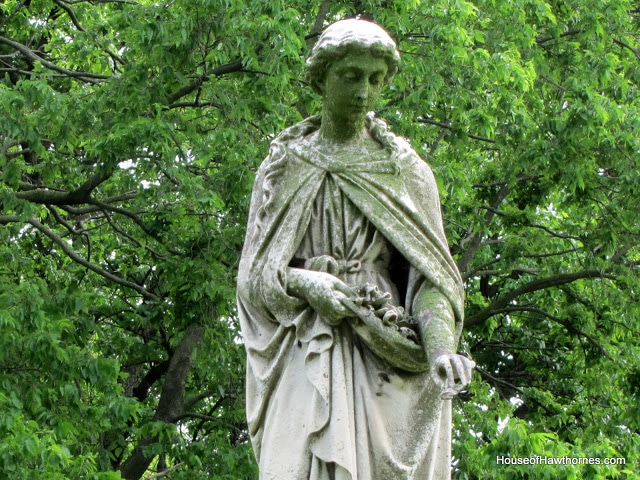 Things have changed a little. My cousins in Pennsylvania primarily take care of the graves over there now.
A few years ago, I tried to take my Mom over to my Grandfather's grave a few towns over and believe it or not neither one of us could remember where it was. And I'm not talking about the grave, I'm talking about the town! At this point she had dementia fairly badly and I don't know what my excuse was, but we never made it to the town. We finally gave up and returned home with the geraniums in the back seat.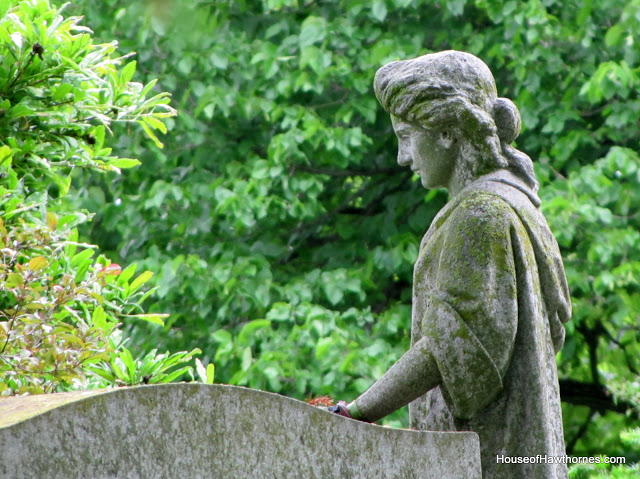 My Mom died last year, so I decided to plant perennials up at the family cemetery since it is a good 2 ½ hour drive from my house. It's not quite the same thing as our old routine, but it gets the job done and the graves still look like they have been cared for. I think my Mom would like the simplicity of it all.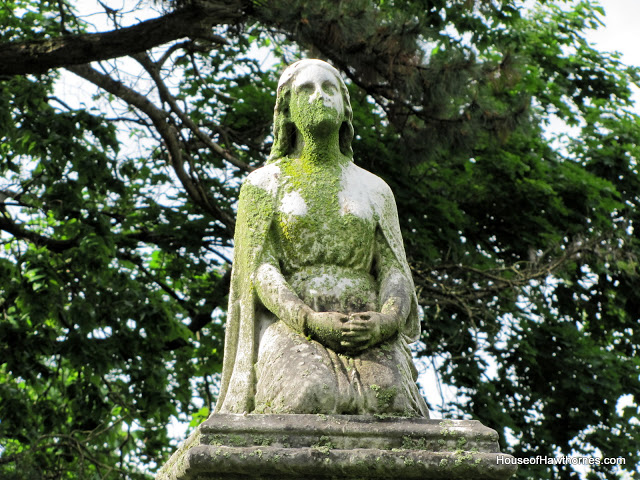 So, I will not be driving up there this weekend, but I will make the trip up there later in the summer. At that time I will just add some more mulch, water my sneakers a little and check on the perennials.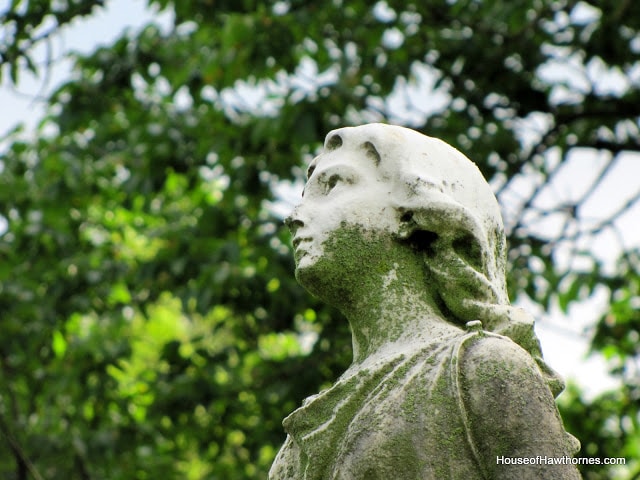 I was feeling a little guilty this year that I was not doing a cemetery tour. But you know what? All the photos in this post are from a cemetery I visited this week. I don't know a sole there, but it's a great old cemetery in Columbus that has some fantastic monuments. I went there to take some photos (they actually have a photo contest, so it didn't feel too weird to walk around there with a camera).
So I guess I did do a cemetery tour this year, just not in the traditional sense.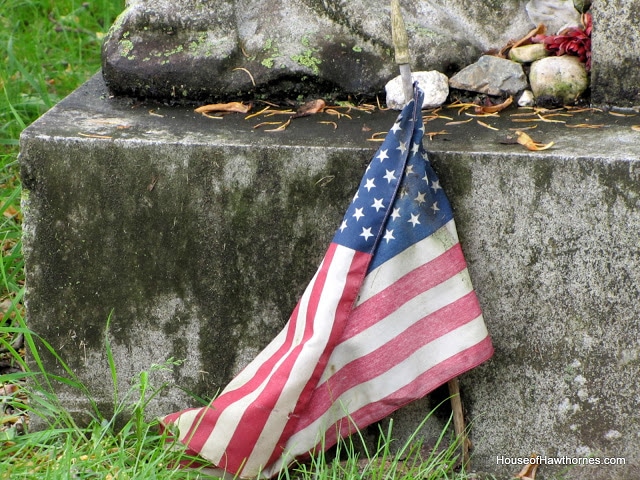 So what are you doing for Memorial Day weekend this year? Any plans for visiting the cemetery?