The 4th Of July dilemma. You want to use a flag in your home decor, but you certainly don't want to disrespect the American flag by treating it casually. Well, I may have the answer for you.
Dog bandana. You heard me, dog bandana.
A couple years ago I saw a photo of a flag draped through a grapevine wreath used as 4th of July decor and filed that image away in the back of my head. Sort of like my own version of Pinterest, before there was that time-suck called Pinterest.
Just kidding, I love me some Pinterest!!!
So the other day while cleaning out my garage I ran across an old grapevine wreath. Ding, ding, ding!
I ran to the closet to find my flag, then had some serious second thoughts of using a flag like that. As cute as it would be to use an actual flag, I just couldn't bring myself to do it.
You gotta respect Old Glory.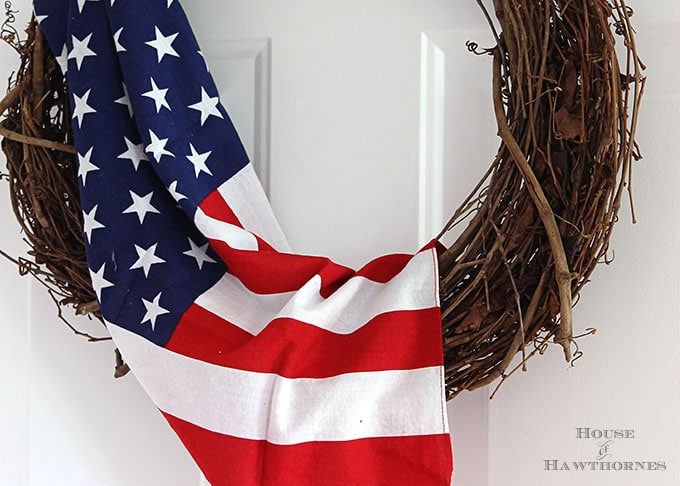 Then I noticed my dog's flag BANDANA. Yes!
We tie it around her neck when she's feeling particularly patriotic.
So I took the wreath, safety pinned the bandana on it and threw it on the door. Done.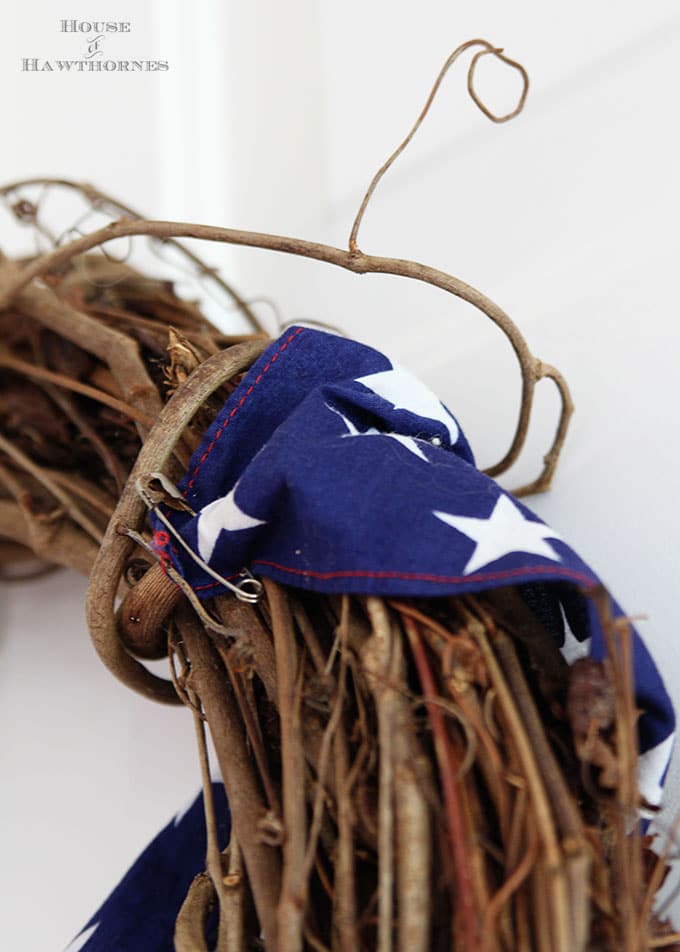 Drops mic. Walks off stage.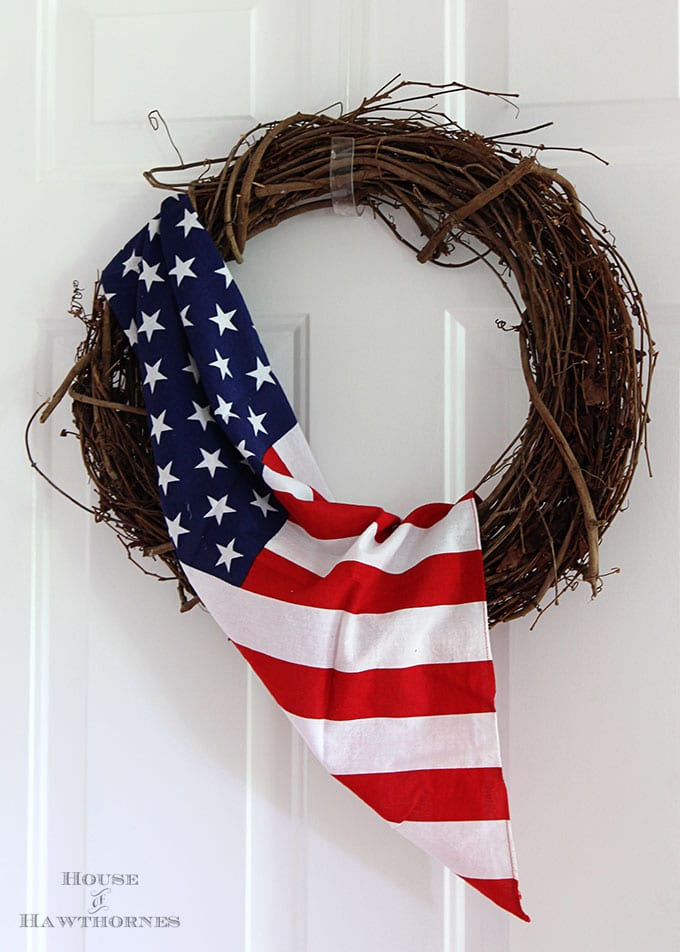 PS - I vaguely remember buying the bandana from either Walmart or Hobby Lobby a few years ago. I looked at my local Walmart yesterday to see if they still had them and they didn't. I was too tired to drive to Hobby Lobby, but I did find them online at Amazon. This isn't an affiliate link or anything, just wanted to show you what it looked like.
PPS (or is it PSS?) - Oh, and the bandana is just a basic bandana, it's not specifically made for dogs. That's just how we use it. When we're not decorating with it, of course.