A collection of Strawberry Rhubarb recipes including pie, jam, ice cream, oatmeal bars, summer drinks and more.
Growing up, we had a patch of rhubarb in the backyard. It was just tucked away in the corner of the garden. All perky and pretty in its crimson glory.
My mother could only use so much of it herself, so she was more than happy to let the little old ladies in the neighborhood stop by and get some rhubarb for pies and jam back in the day.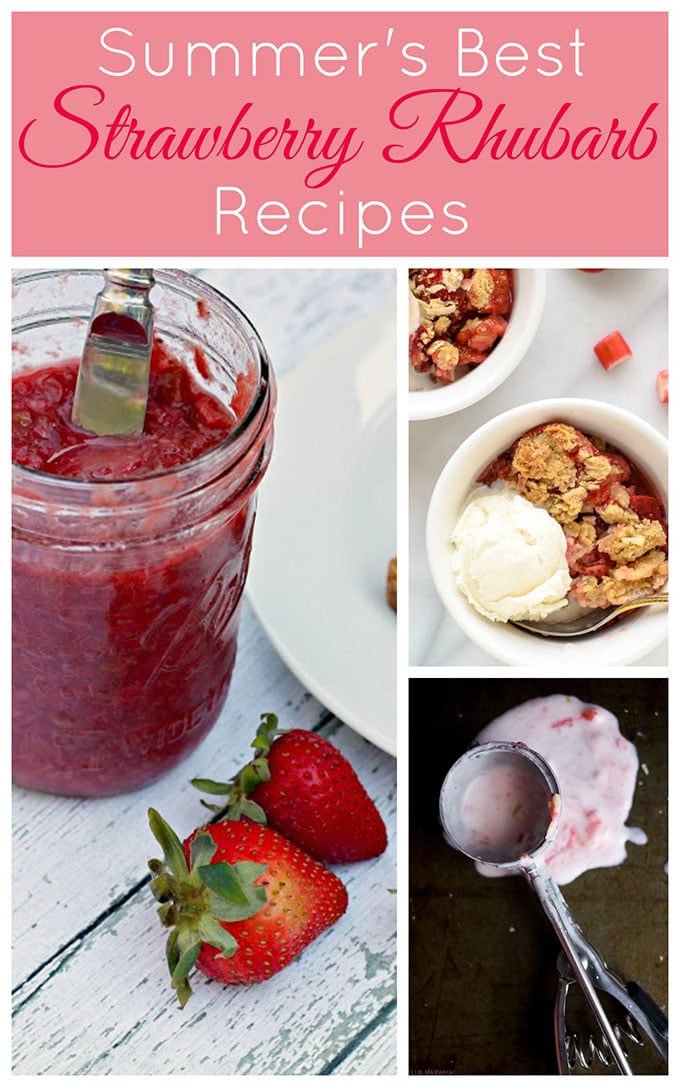 Mrs. Allen. Mrs. Burgess. Mrs. Everhardt.
I'd ask where they are now, but I'm pretty sure they're harvesting their own rhubarb up in Heaven right now.
And as a kid, I was more than happy to let the little old ladies eat the rhubarb. Less that I would have to eat. Did I mention I hated rhubarb as a kid? How's that for selling it to you!
It is sour (tart???) and I could never understand the appeal. Plus it seemed so old fashioned. Maybe it's because of the old ladies wanting rhubarb that I think that way, but I guess I still consider it more of an heirloom type of plant.
Like most things that I hated when young (boys . . . naps . . . thrift stores), I have changed my tune.
Just in case you've changed your tune also, I've complied a list of strawberry rhubarb recipes for you:
Strawberry Rhubarb Recipes
Lindsay at The Cottage Mama's Slow Cooker Strawberry Rhubarb Jam. You had me at slow cooker!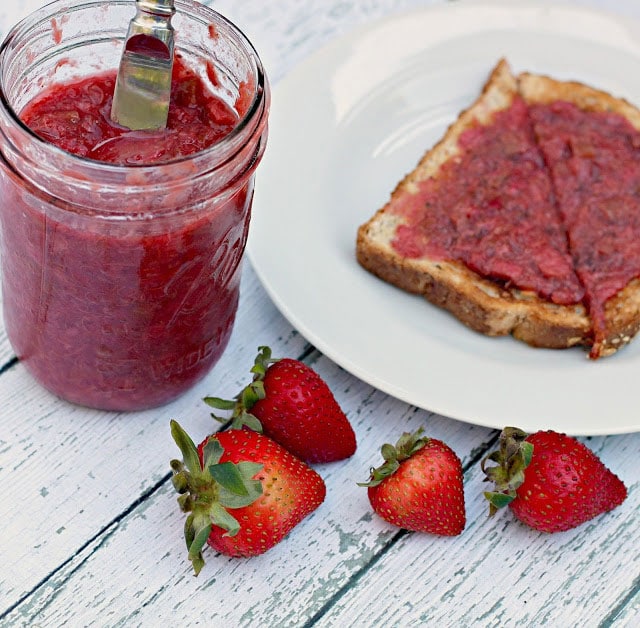 Source: The Cottage Mama
Well Plated By Erin's Strawberry Rhubarb Crisp. There's nothing more traditional than a good strawberry rhubarb crisp!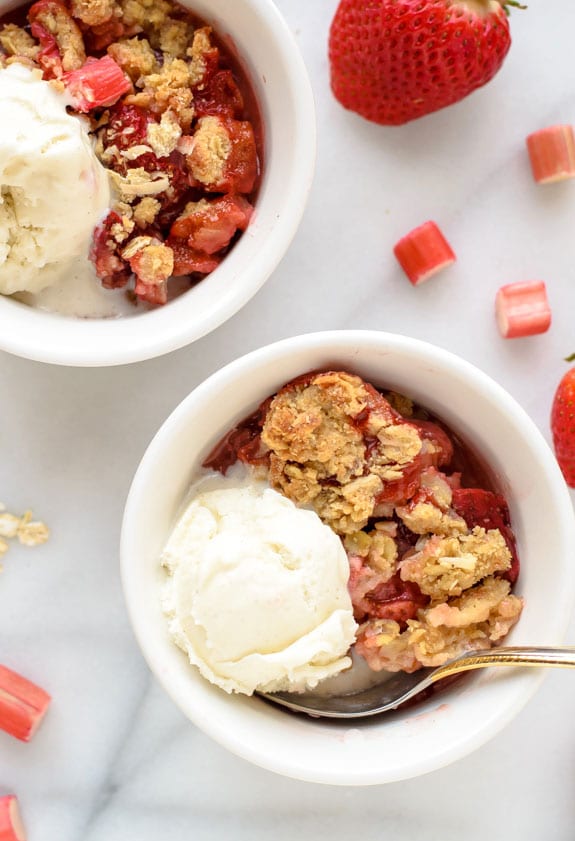 Source: Well Plated By Erin
Michael at Inspired By Charm's yummy looking Strawberry Rhubarb Syrup. Who knew you could make syrup out of this sweet, sweet nectar? And by sweet I mean tart. Just to confuse you.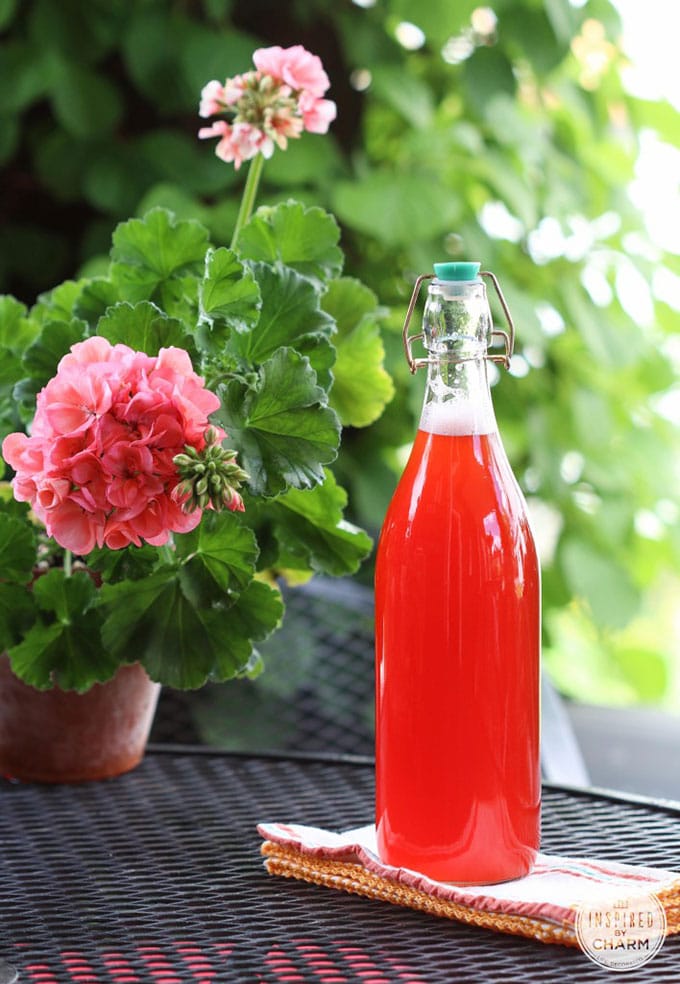 Source: Inspired By Charm
Amy at Club Narwhal's Strawberry Rhubarb Pie Milkshake . I want to scoop up that little piece of pie crust on top and pop it in my mouth!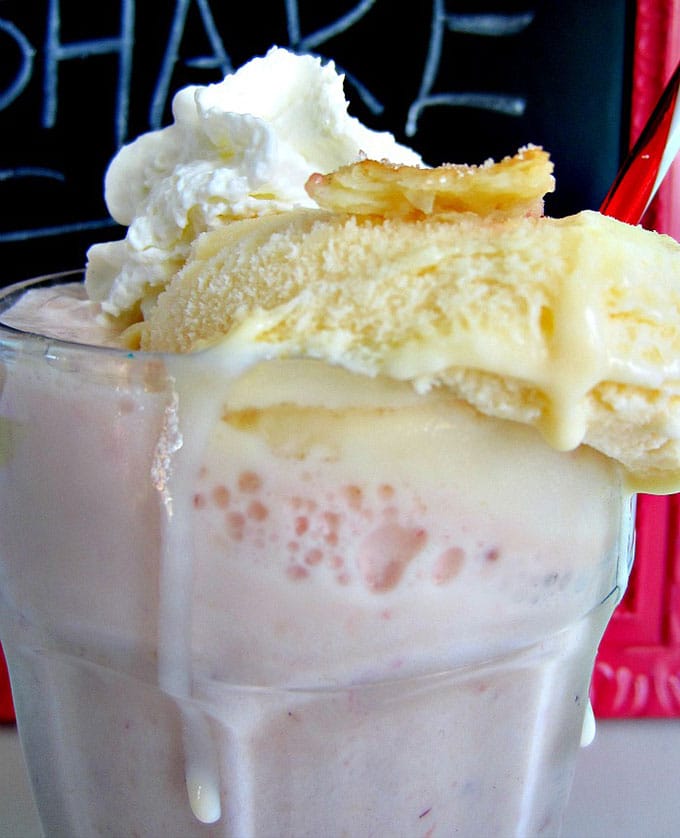 Source: Club Narwhal
Amy also makes some yummy looking Strawberry Rhubarb Pie Ice Cream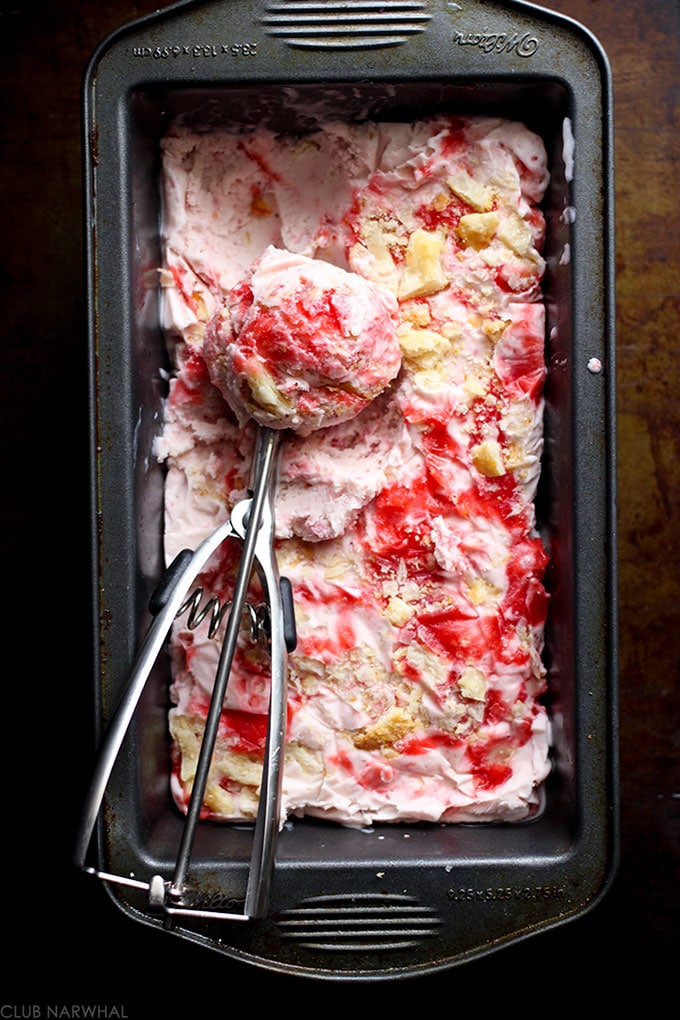 Source: Club Narwhal
Ashley at The Recipe Rebel's Strawberry Rhubarb Crisp Bars. Healthy and yummy.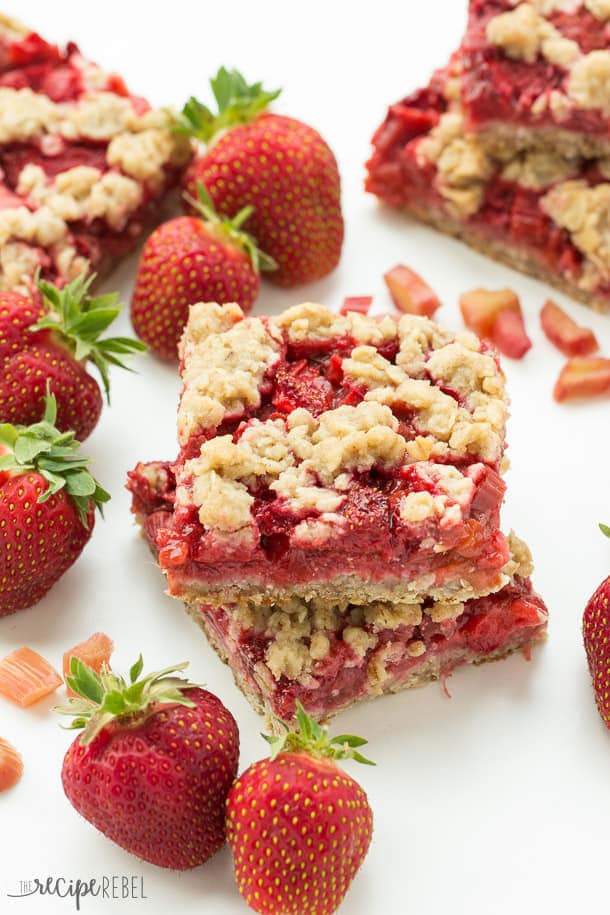 Source: The Recipe Rebel
Just Us Four's Strawberry Rhubarb Cosmopolitan. Every single time I see a cosmo (is that what the cool people call it?), I think of Carrie from Sex In The City.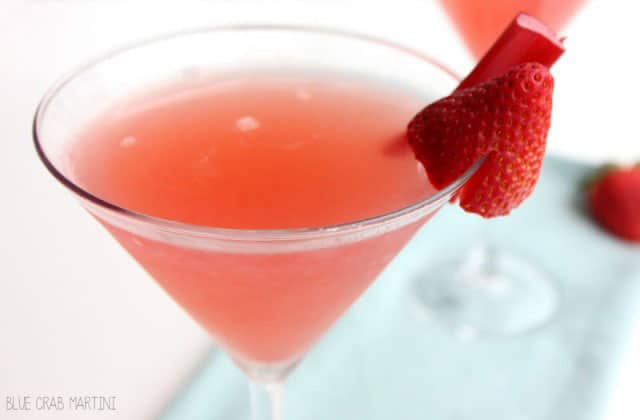 Source: Just Us Four
Uncommon Designs' Strawberry Rhubarb Individual Pies. Individual pies are so trendy right now, which sort of counteracts my "old-fashioned" thought on rhubarb!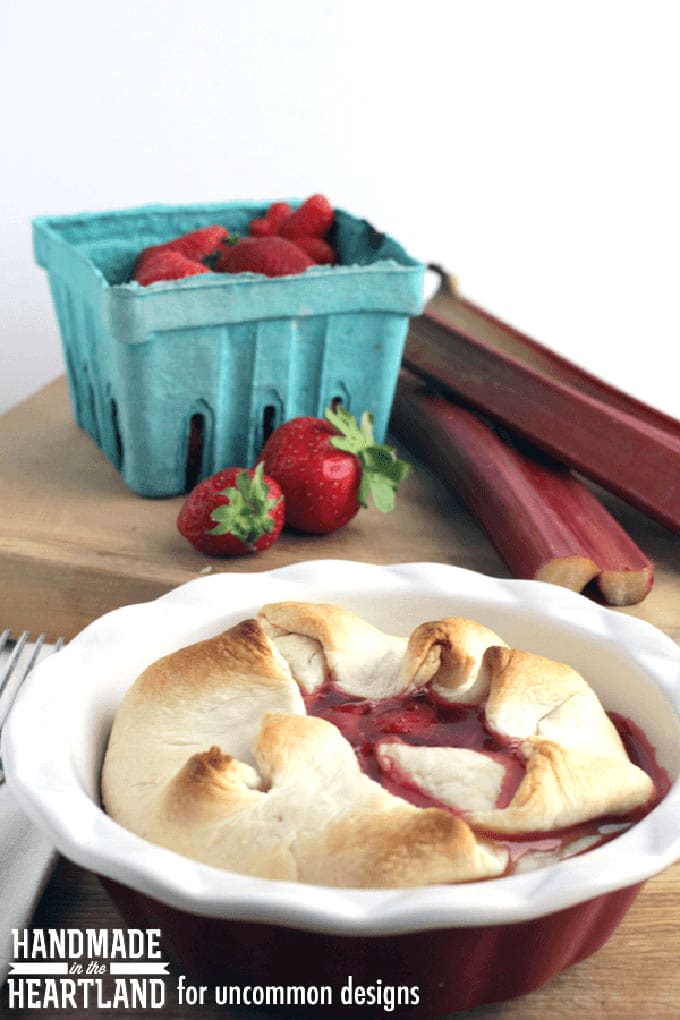 Source: Uncommon Designs
If you need any info on the care and growing of rhubarb, run on over to An Oregon Cottage where she has made The Ultimate Rhubarb Guide: Grow, Harvest, Cook & Preserve. Lots of great information and tips over there, plus a few more recipes.
OK, I'm off to do some grocery shopping this morning and may even pick up a rhubarb plant for my garden.
Do you have any rhubarb recipes you love to death? And more importantly, are there any little old ladies from your childhood neighborhood still alive?
Other posts you may enjoy:
Quick And Easy 4th Of July Desserts